Billy Dee Williams Plays Two-Face In The Lego Batman Movie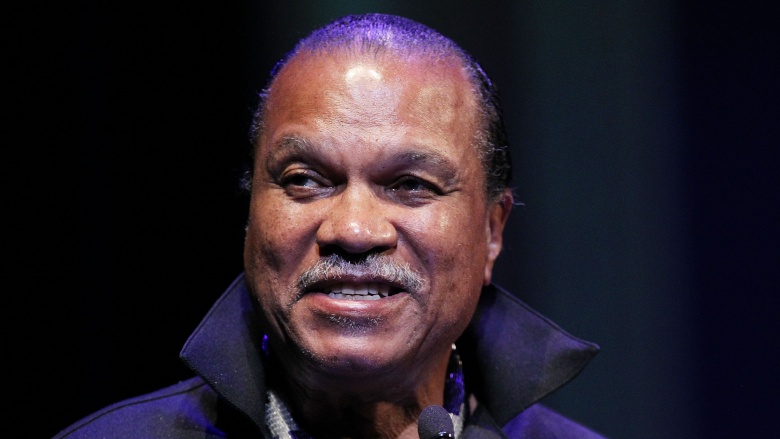 Getty Images
At long last, Billy Dee Williams will finally get to play the role he was supposed to have 20 years ago, although it'll come in LEGO form.
Director Chris McKay revealed that Williams will voice the villainous Two-Face in The LEGO Batman Movie. Williams played District Attorney Harvey Dent in Tim Burton's Batman, and he was supposed to make the transition into Two-Face in Batman Forever. But as Slash Film points out, when Joel Schumacher took over that sequel, he decided to cast Tommy Lee Jones instead.
McKay made the announcement in a pretty unexpected way. He simply answered a fan on Twitter.



@buddboetticher Please tell me Billy Dee Williams voices Two Face?


— Brent Waller (@BrentOnInternet) November 30, 2016



He does https://t.co/sf1x4NtRzS


— Chris McKay (@buddboetticher) November 30, 2016
Of course, Williams also reprised his
Star Wars
role of Lando Calrissian in
The LEGO Movie
, but this news is further evidence that the producers of
The LEGO Batman Movie
will load the flick with easter eggs and references. For more proof, watch this
hilarious trailer
.
The LEGO Batman Movie arrives in theaters Feb. 10, 2017. Will Arnett is back as Batman, and he's joined by Michael Cera as Robin, Zach Galifianakis as the Joker, Rosario Dawson as Barbara Gordon/Batgirl, and Ralph Fiennes as Alfred Pennyworth.