The Unexpected Sci-Fi Comedy That's Taking Off On Hulu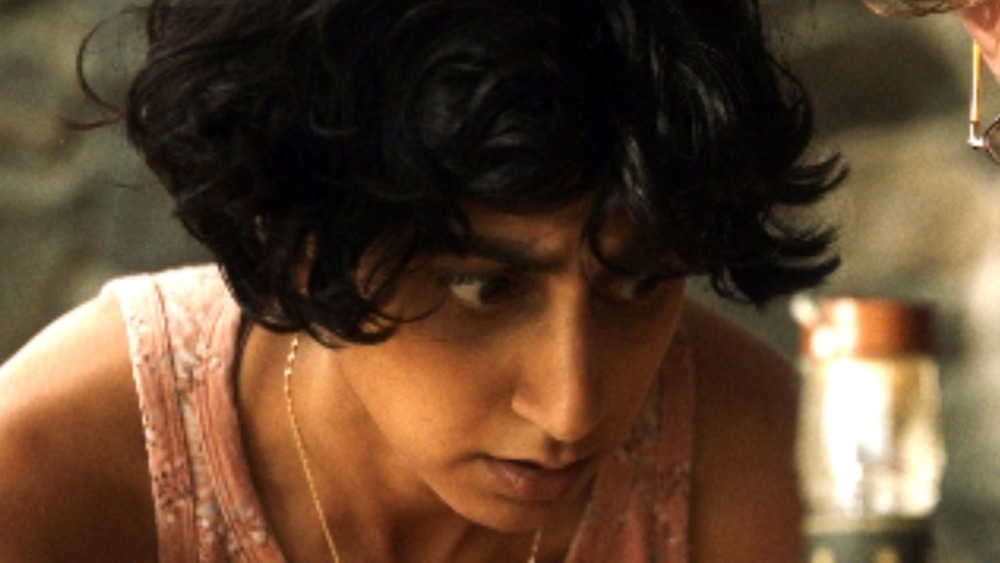 Bleecker Street via AP
Hulu has emerged as a lifesaving home for indie movies in the pandemic era. With theaters closed, the streaming service has stepped up to get smaller movies in front of audiences, and probably more people are watching them at home than would go see them in theaters. According to Variety, the modestly-budgeted Andy Samberg-led sci-fi comedy Palm Springs was the 26th most-watched streaming exclusive movie in 2020 (as well as one of the best movies of the year). The success of Palm Springs and horror-comedy Bad Hair on Hulu seems to have led the streaming service's programming executives to finding a niche, and Hulu is currently owning the genre-blending indie comedy space. The latest one is Save Yourselves!, which recently hit the streaming service. 
Save Yourselves! stars GLOW's Sunita Mani and Search Party's John Paul Reynolds as Su and Jack, a couple of soft, internet-addicted Brooklyn Millennials who go to a cabin in upstate New York for a week of disconnecting from their phones and reconnecting with themselves and each other. They're having a very nice time, but with their phones turned off, they're not aware that the world is undergoing an alien invasion — until a furry "pouffe" shows up at the cabin. As things get scary, they have to figure out how to save themselves without the help of Google, YouTube, or social media.
Save Yourselves! is for fans of a certain comedic style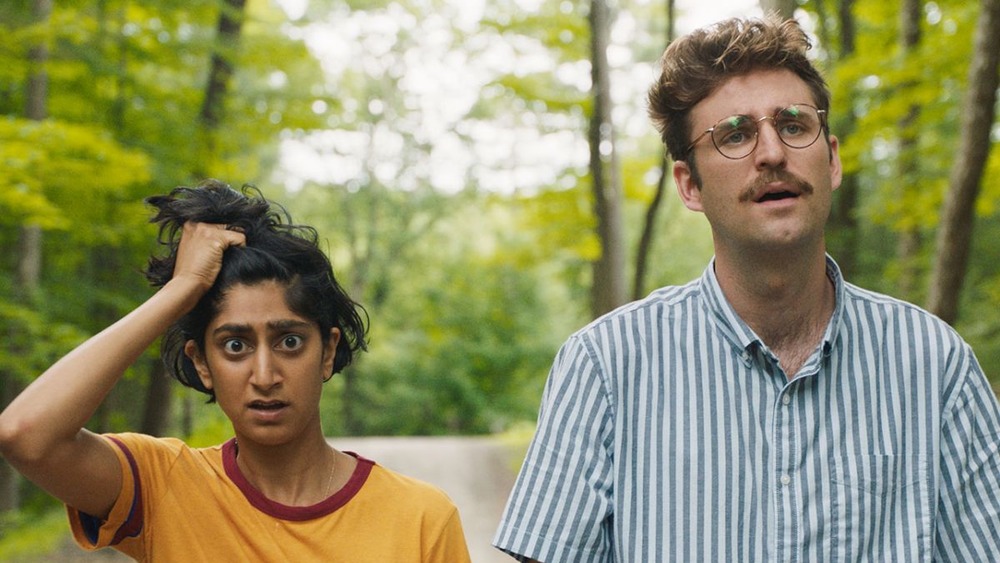 Bleecker Street
Save Yourselves! was written and directed by Alex Huston Fischer and Eleanor Wilson, making their feature debut. (Huston Fischer previously directed Mani in the indescribably weird ballet comedy short film Snowy Bing Bongs Across the North Star Combat Zone, which is available on YouTube.) It had its world premiere at the 2020 Sundance Film Festival, which was also where Palm Springs and Bad Hair premiered. The supporting cast includes Search Party's John Early and High Maintenance's Ben Sinclair.
The film has gotten positive reviews, and holds an 88 percent "Fresh" rating on Rotten Tomatoes. In a three-star review, The Guardian's Leslie Felperin writes that "given the circumstances [of its pandemic-era release], it feels oddly prescient, resonant and surprisingly moving, although it doesn't quite stick the landing. Still, for the most part it manages an adept balance between satire, sincerity and sheer silliness that's ultimately winning."
The cast is heavy on New York alt-comedy faces, and the connections to the similarly self-absorbed Millennial-skewering Search Party are even deeper than just sharing a few cast members, though Save Yourselves! is a little warmer. If you like that HBO Max show, you should check out Save Yourselves!