Simu Liu's Surprising Reaction To Trying On His Shang-Chi Costume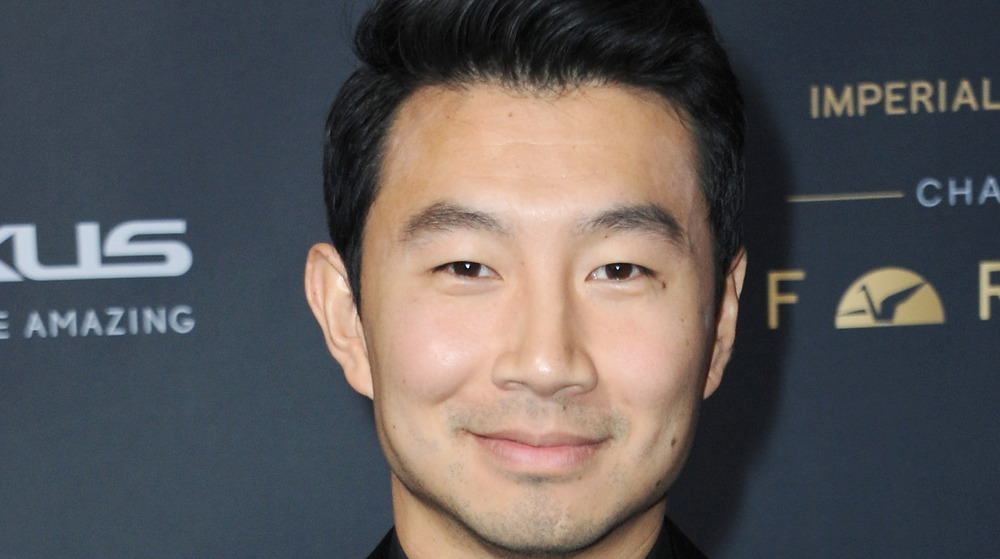 Alberto E. Rodriguez/Getty Images
With the upcoming summer release of Shang-Chi and the Legend of the Ten Rings, there are lots of things to be excited about. From fantastic martial arts scenes, to a great cast, and — as with any Marvel Cinematic Universe film — memorable costumes. In fact, it was the latter piece of the puzzle which Simu Liu, the actor who landed the coveted "Master of Kung Fu" role, referred to as one of the most impactful moments of his entire Shang-Chi experience thus far, and the memories of his immediate reaction to trying on his Shang-Chi superhero suit for the first time say a lot about the passion he is bringing to the role. 
In an interview with Toronto Life, the Chinese-Canadian actor spoke candidly about the moment when he initially donned his costume as being, in his words, "so emotional," nearly bringing him to tears, as he felt the full importance of taking on the first major Asian superhero lead in a Marvel movie so far. "Marvel has never had an Asian lead, so that was such a rare and impactful moment, for me as an actor but also for people who look like me," he said to the outlet.  
Simu Liu had two reactions to the costume: emotional and practical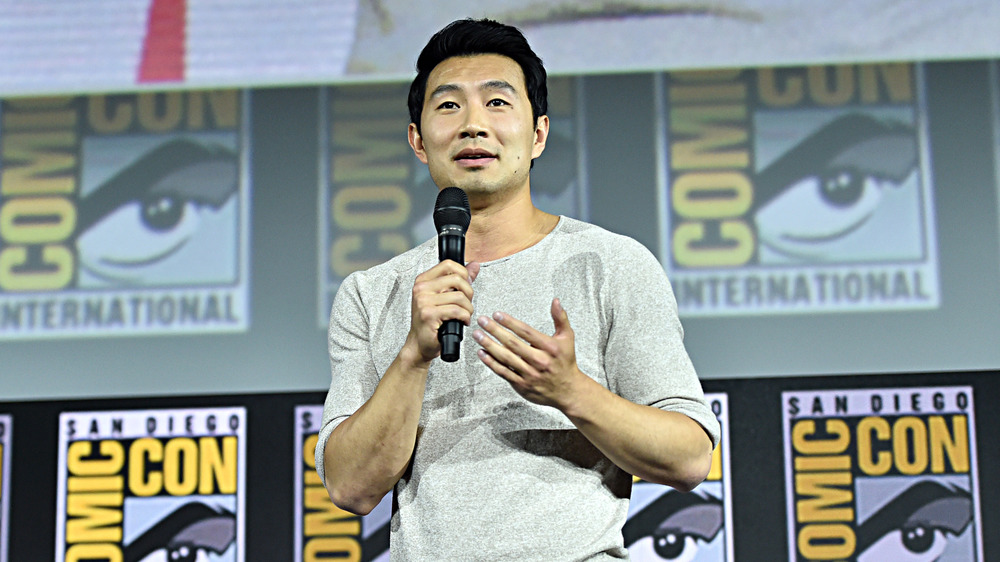 Albert L. Ortega/Getty Images
However, while Simu Liu's surprisingly emotional reaction to trying on his superhero costume for the first time is certainly inspiring, he said that after shooting commenced, this gave way to his practical side — in a highly relatable way. As Liu quipped to Toronto Life, "And then of course by the fifth day, I was like, 'Oh my god, I hate this thing, why are there so many zippers?'"
When Shang-Chi and the Legend of the Ten Rings finally hits theaters, it stands to be one of Marvel's biggest and most important films to date. Though the COVID-19 pandemic pushed it from its original release date of February 2021, the anticipation has only grown in the year since. And while the movie seems to have a lot of moving pieces and a cast of well-known actors, the aim is to tell a very human story, as well: Simu Liu has also spoken about how the film, in which his character Shang-Chi goes up against the infamous Ten Rings terrorist organization of the title, won't overwhelm viewers. In an interview with Entertainment Weekly, Liu — who, before now, was perhaps best known for his part on the sitcom Kim's Convenience, which he has credited with earning him the Marvel role — said of the superhero film, "It's going to surprise a lot of people in how small and intimate it can feel."
Clearly, Liu is bringing his all to Shang-Chi, and the film stands to be a major touchstone for the MCU as a whole. Shang-Chi and the Legend of the Ten Rings was directed by Destin Daniel Cretton, and is currently scheduled to hit theaters on July 9, 2021.