The Nevers Teaser Has Everyone Buzzing
Hot on the heels of complex genre pieces like Doom Patrol, Snowpiercer, and Raised By Wolves comes The Nevers, the latest HBO sci-fi offering that's generating serious buzz. A teaser for the Joss Whedon-created series just dropped, and from the looks of it viewers can expect lots of hallmark Whedon touches like strong female characters, irreverent dialogue, and plenty of action. 
Set in Victorian England complete with all the messed up things that happened in that era, The Nevers follows a group of people who've been granted powerful abilities or, in the parlance of the times, those who have been "touched." The trailer references a mysterious event that "came three years ago" as "a power that mocks God," and which presumably bestowed the mysterious powers on the central group of young women. 
The story follows a widow named Amalia True (portrayed by Laura Donnelly, whom you may remember as Jenny Fraser on Outlander) and an inventor (Ann Skelly) named Penance Adair. The series looks to turn stereotypes of prim and proper Victorian ladies on their heads as the two kick down doors and take down foes per the action-packed teaser.
What the trailer for The Nevers leaves out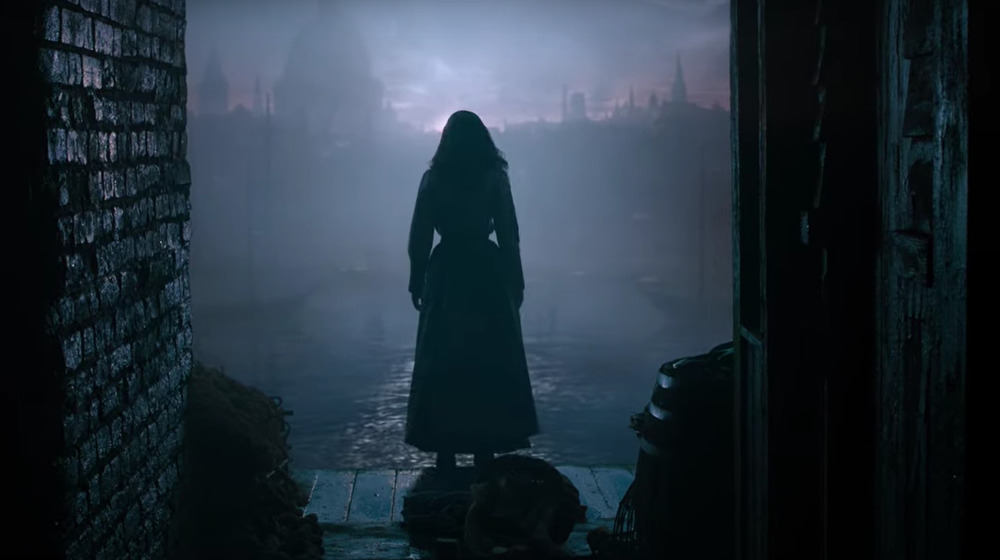 HBO
According to Entertainment Weekly, The Nevers' first season was supposed to run for ten episodes with Joss Whedon at the helm, but things didn't go quite as expected. For one, COVID upended production mid-filming and that first season has now been trimmed to just six episodes. Meanwhile, Whedon officially stepped down from the project in November of last year. 
Curiously, he's still listed as an executive producer on HBO's official site for the show. While Whedon released a statement at the time attributing his exit to the struggles of making a show during a pandemic and his personal exhaustion (via CinemaBlend), Entertainment Weekly notes that his exit comes on the heels of tensions surrounding Whedon's work on reshoots for Justice League (which Whedon took over following director Zack Snyder's departure). According to SlashFilm, screenwriter Philippa Goslett was tapped to be the series' new showrunner in Whedon's absence. 
Whedon or not, The Nevers trailer is still making waves thanks to the show's ambitious supernatural-meets-steampunk trappings and its fresh take on an unlikely superhero origin story. The show is set to premiere on HBO and HBO Max in April.