The Horror Movie Flop Defying Odds And Dominating Netflix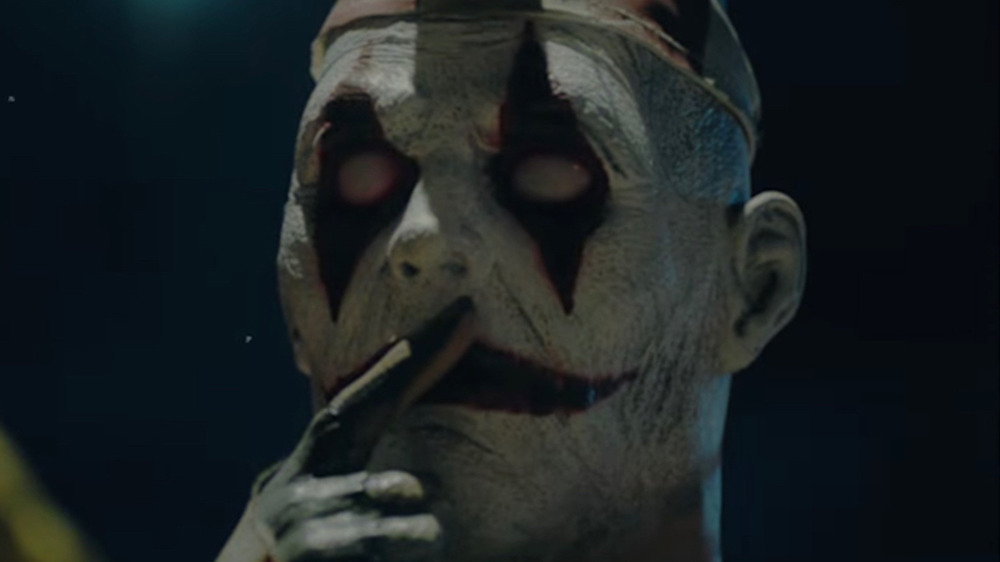 Lionsgate
There are a lot of factors that go into crafting a successful slasher flick. You need a charismatic cast of future murder victims, a killer that strikes fear with their mere presence, and a dynamic location for the cat-and-mouse chase scenes. 2018's Hell Fest, a decidedly contemporary entry in the genre with a clear love of the classics, tackles that last part of the equation with aplomb.
When a notoriously intense traveling haunted house extravaganza called Hell Fest arrives at their town, Natalie's (Amy Forsyth) friends convince her to join them for a night of terror. Of course, despite the disgustingly realistic production design, the various attractions at the sprawling carnival are all fake. Except that isn't exactly true. After witnessing a brutal attack that looks alarmingly authentic, Natalie realizes there is a real killer mixed in with the performers, but on a night when everyone is conditioned to see simulated violence that looks as real as possible, it's difficult to convince the crowd at Hell Fest that they are in very real danger.
Despite the movie's clever conceit and exciting setting, it didn't exactly make much of a splash when it first released. Reviews were middling at best (via Rotten Tomatoes), and despite making money back compared to its budget, it didn't exactly blow everyone away in 2018 as predicted. Despite all that, Hell Fest is currently sitting pretty on Netflix's Top 10 Most Viewed list.
Even if the plot and characters don't grab you, the setting and production design make it worth joining the Netflix masses and giving it a stab.
Hell Fest works hard to create its immersive setting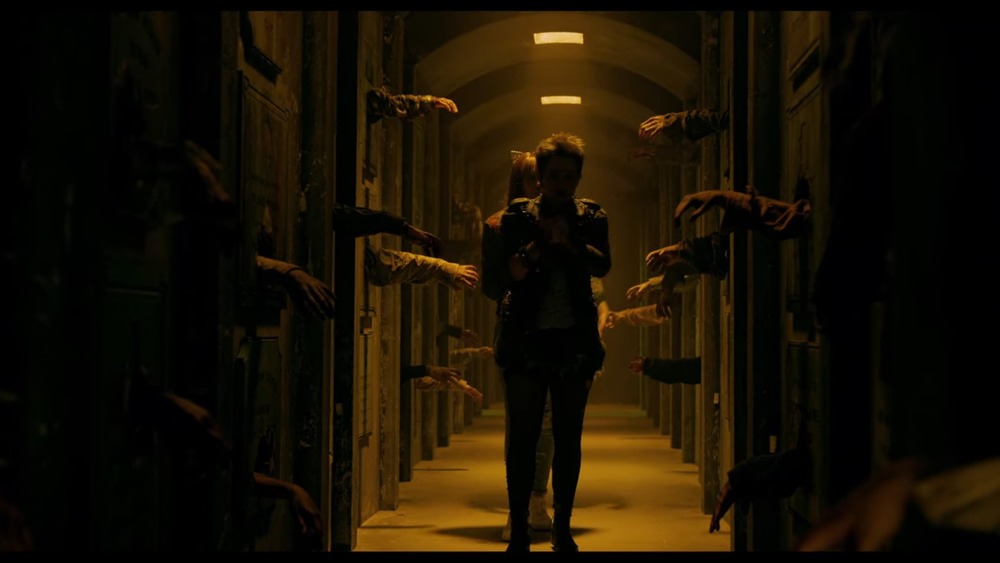 Lionsgate
While it's not the first horror film to have set at a fair of sorts (see: Final Destination 3's traumatizing rollercoaster crash), Hell Fest is unique in that most of the film takes place at the fictional horror carnival. Between the constant crowds of people and intricately designed haunted house segments, it's actually quite an impressive feat of production design.
Director Gregory Plotkin revealed to Daily Dead that the production made use of an out-of-season Six Flags waterpark to build Hell Fest. He said, "We had very little prep time, but Michael Perry, our production designer, is a genius. Michael had experience with haunts, having worked on Haunted Mansion at Disneyland, so he was really in tune with everything."
Plotkin explained that he did quite a bit of on the ground research at other haunted house attractions, and presented Perry with "a huge lookbook, about 300 images or so, that I carried with me at all times saying, 'I want to do this, this, this, and this.'"
For the actors, these immersive sets helped them get into the terrifying spirit. Christian James, who plays Quinn, one of Natalie's friends, told FilmIsNow, "Everything was so real it wasn't acting. You got there and you were just really taken back by ... you're in Hell Fest now ... it's not a set, it's a theme park."
If you want to experience Hell Fest for yourself, you can check out the movie, which is currently streaming on Netflix.