Two Crazy Monster Movies Are Killing It On Netflix Right Now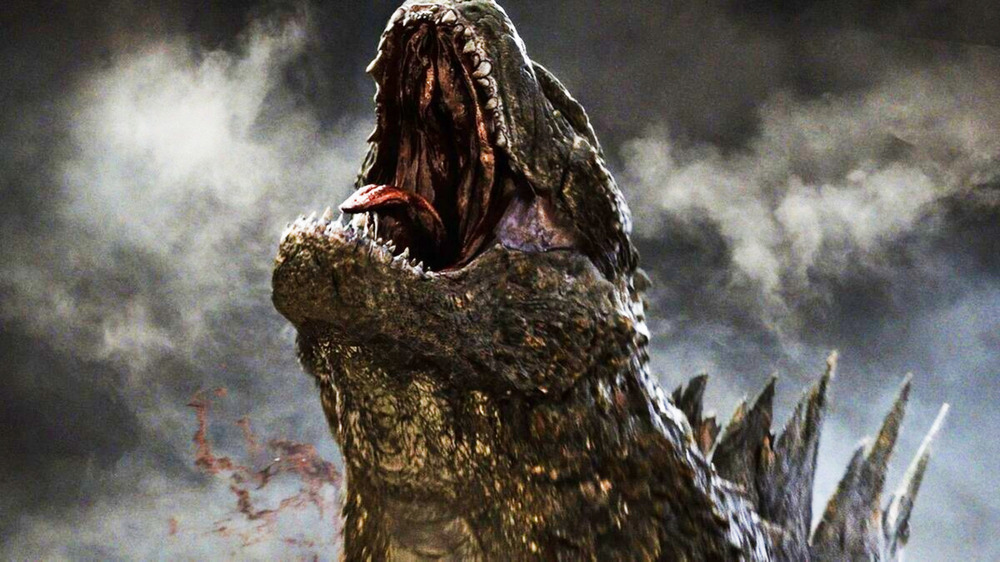 Warner Bros. Pictures
The undisputed hot topic of film discussion over the past number of weeks has been the release of the inaugural trailer for Legendary Pictures' Godzilla vs. Kong. On January 24, 2021, avid MonsterVerse devotees and novice kaiju fans alike got their first glimpse of the titular beasts doing battle, taking the internet by storm in short order. Everyone began tossing out their theories, predictions, and even bets as to which way this fight of the century is going to go. However, they'll be waiting just a bit longer to get the definitive answer, as the feature won't hit big screens and HBO Max until the end of March.
In the meantime, eager moviegoers and streamers have resorted to looking back upon the rich cinematic histories of both Kong and Godzilla. Entering the pop culture sphere in 1933 and 1954, respectively, they each have their fair share of source material for anyone hoping to learn about them ahead of their impending silver screen crossover. Perhaps, though, it's no surprise that many have taken a more streamlined route to understanding the context behind Godzilla vs. Kong, ignoring some of the older entries in their mythology. 
This has caused two fan-favorite monster movies to rise in the ranks on Netflix as of late.
Godzilla and Kong: Skull Island have taken over Netflix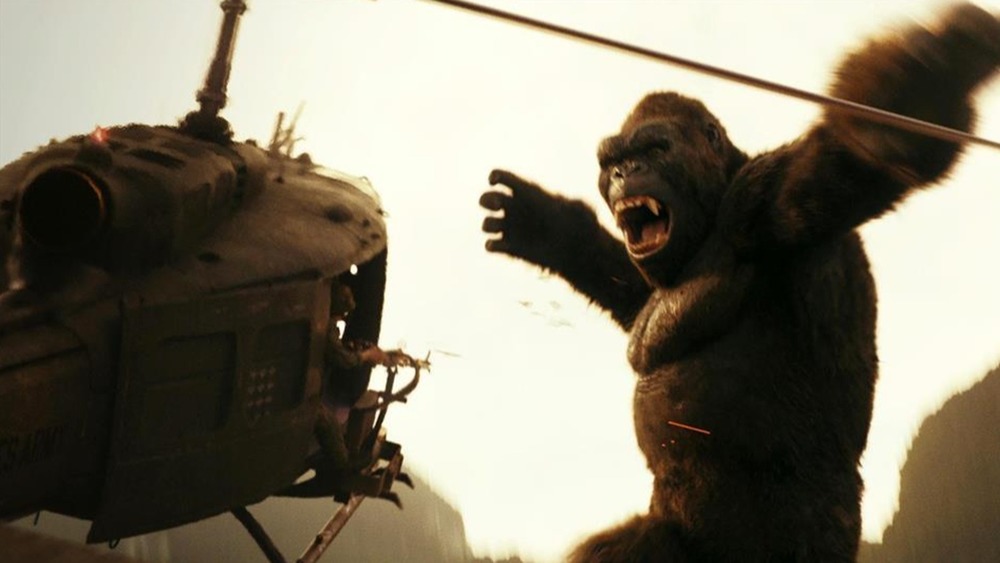 Warner Bros. Pictures
In preparation for Godzilla vs. Kong, two previous MonsterVerse installments are getting some love from viewers. First is 2014's Godzilla reboot, directed by Gareth Edwards of Rogue One: A Star Wars Story fame. This was the 30th Godzilla-centric feature to come out, and it kicked off Legendary Pictures' shared universe with a battle featuring the titular reptile and a pair of MUTOs — Massive Unidentified Terrestrial Organisms. At the time of this writing, it holds a 76% certified fresh score on Rotten Tomatoes, with critics praising it for its sense of scale and story's balance between the destructive monsters and the hapless humans caught in the crossfire.
Additionally, fans are also brushing up on their Kong knowledge with a rewatch of 2017's Kong: Skull Island. Director Jordan Vogt-Roberts' film is actually the first MonsterVerse installment, chronologically speaking, and brings audiences back to the 1970s. In the wake of the Vietnam War, a small expedition sail to the mysterious Skull Island to investigate what may be lurking in its jungles, swamps, and mountains. Lost and cut off from the outside world, they encounter the mighty Kong and work alongside him to escape to the refuge of civilization once again. It falls just short of Godzilla's Rotten Tomatoes score, fetching a certified fresh 75% and wowing critics with its solid performances and bold departure from previous King Kong movies.
Of course, if you're looking for a complete MonsterVerse rewatch ahead of Godzilla vs. Kong, you'll also have to check out 2019's Godzilla: King of the Monsters, which resides on HBO Max. However, if you're holding out on grabbing a subscription for the latter streaming service until March 31, you can always join the many Netflix subscribers who are getting the franchise's first two installments under their belt.
Netflix is riddled with Godzilla and Kong content away from the MonsterVerse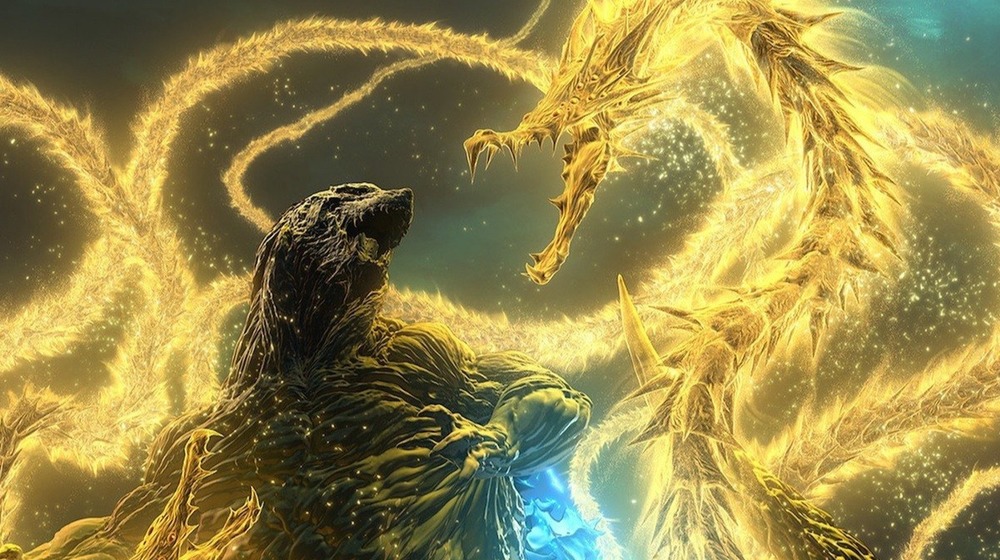 Netflix
Not ready to dive the MonsterVerse just yet, but still need to scratch that kaiju itch? No problem, because Netflix has a handful of other offerings relating to both Kong and Godzilla. 
In the case of the former, the options are a bit limited, with the only offering being the Netflix original, Kong: King of the Apes. Released in 2016, this show depicts the titular primate working together with a team of kids to stop robot dinosaurs from taking over the world. This animated series is perfect for younger audiences who may not be prepared for the more mature Kong: Skull Island, or for those interested in the character but wanting something lighter to watch. Its only two seasons are currently available for streaming, but sadly, there's no chance of a third arriving in the future.
Alternatively, if you're committed to team Godzilla, or just have a hankering for some good anime, Netflix has the perfect trilogy for you. The first installment came out in 2017, titled Godzilla: Planet of the Monsters, followed by both Godzilla: City on the Edge of Battle, and Godzilla: The Planet Eater, in 2018. The films follow a small group of people, 20,000 years in the future, and their careful attempts to recolonize an Earth ruled by Godzilla. Mechagodzilla plays a key role in the second movie, and King Ghidorah features prominently in the third, supplying plenty of hard-hitting monster battles to enjoy in addition to less-intense, human-centered dramatic beats.
This is only the tip of the iceberg when it comes to Kong and Godzilla media, but if all you have at your disposal is Netflix, and you want something different out of these two famous monsters, these are your best options at the present moment.