The Forgotten Ryan Gosling Comedy You Can Stream On HBO Max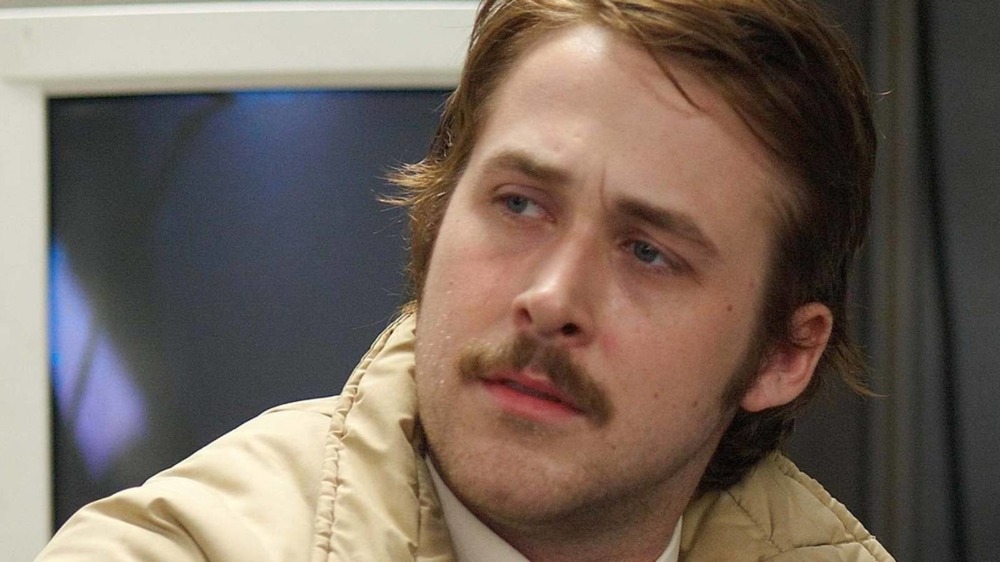 Metro-Goldwyn-Mayer
After winning over legions of women's hearts in The Notebook, Ryan Gosling easily could have been just another pretty face in Hollywood. However, something interesting began to transpire in the young actor's career.
In lieu of returning to another romantic lead, he showed off his range in 2006's Half Nelson, which sees the actor as a middle school teacher who forms a bond with a student after she learns about his drug addiction. He may not have earned much money from the role, but it paid handsomely in other ways, as he earned an Academy Award nomination for Best Actor for his performance. More importantly, perhaps, this role demonstrated to audiences that this was an actor capable of surprises. 
A year after Half Nelson, Gosling surprised again, this time when he chose to portray a man who forms a relationship with a RealDoll, whom he names Bianca, in Lars and the Real Girl. The quirky, offbeat comedy is now available on HBO Max, and it's well worth a watch, particularly so you can witness one of Gosling's more interesting performances ever. 
Lars and the Real Girl may sound silly, but it deals with some painful truths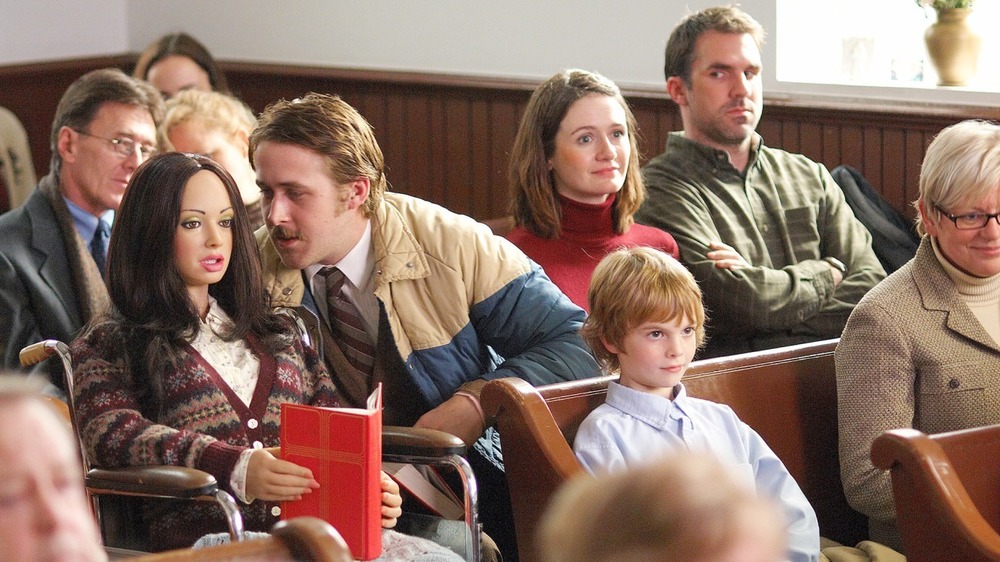 Metro-Goldwyn-Mayer
Lars and the Real Girl follows the titular man (Gosling), who doesn't really go out of his way to forge any connections with other people, including his brother, Gus (Paul Schneider), and his wife, Karin (Emily Mortimer), even though they all live in the same house. One day, Lars says he's bringing a girl over to dinner, and his family is shocked to learn it's a plastic, life-size doll. A doctor encourages Gus and Karin to go along with the delusion, and soon, everyone in town acts as though Bianca is real.
It's not easy to live with a mental illness, and it's not helped by the fact there are still myths and stigmas surrounding people who just need the right kind of assistance. In Lars and the Real Girl, you might expect people to maybe make fun of Lars for what he believes, but surprisingly, everyone goes along with it without any real hiccups. They let Lars work through his inner turmoil on his own time, and as the movie goes on, he slowly begins opening up to people. At one point, he is even able to shake his co-worker's hand even though he earlier stated touching other people was akin to "burning."
Don't get us wrong. There are still plenty of funny moments throughout this film, as characters do their best to treat a RealDoll like a living woman, but the serious moments hit just as hard. Critics caught on when the movie first came out, with Liz Hoggard of the London Evening Standard writing, "The film is often very funny. The acting is first-class, especially Gosling, who never [patronizes] his character."
This is one Gosling performance you don't want to miss, so check it out on HBO Max now.