Daisy Ridley Weighs In On Rey's Rise Of Skywalker Ending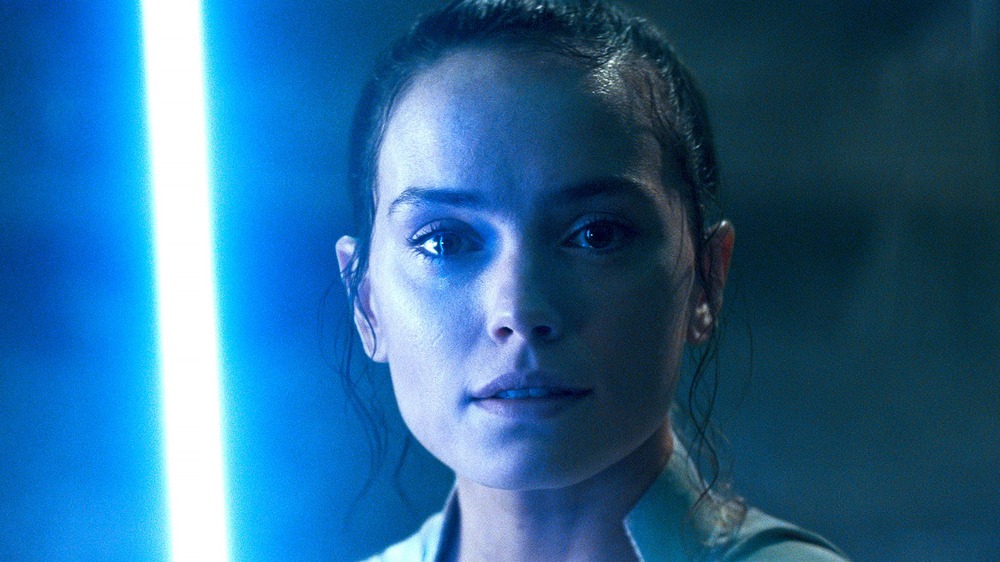 Disney/Lucasfilm
It's been a strange couple of years for Star Wars. The sequel trilogy left a bad taste in some particularly vocal fans' mouths, and the only people who've seemed more disappointed than the viewers were some of the actors involved. Mark Hamill has been open about his disagreements with Rian Johnson's take on Luke Skywalker in The Last Jedi, and John Boyega talks about Finn's character arc with roughly the same grimace that Gene Simmons gets when interviewers bring up KISS Meets the Phantom of the Park.
Among the more contentious figures in the Skywalker Saga's third act was Rey, a character who started as a bright-eyed mystery, middled as an apparent "nothing" whose parents were "nobody," then closed out as the apparent daughter of a clone of the Emperor. Even Episode IX's more defensive supporters can generally admit that her connection to Palpatine and closing declaration of Skywalkerhood felt, at best, a little rushed.
Then again, by the time that Rise of Skywalker came out, fans of the franchise may just have had too much of a good thing. They'd seen five new Star Wars films in as many years, and franchise fatigue was setting in hard. For her part, Rey actress Daisy Ridley sees the glass of blue milk as half-full.
Daisy Ridley is fine with Rey's ending, and you can be, too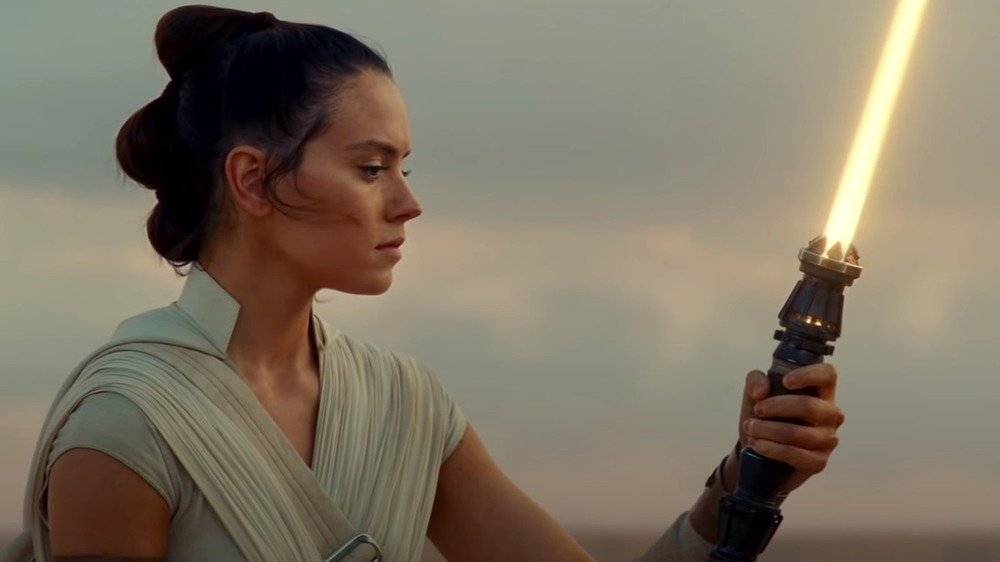 Disney/Lucasfilm
Asked about her feelings regarding the sequel trilogy's finale, Ridley had some thoughtfully optimistic views on her character. "I think for me the beauty of Episode IX is it ends with such hope and such potential," she said, speaking to IGN at the tail end of 2020. "I just feel like that was Rey's perfect ending... I feel totally, totally satisfied with how that story finished."
Given the decades-strong tradition of Star Wars celebrities growing to loathe the franchise, it's sort of nice to hear that Ridley made some peace with the ending. Interestingly, Rey's Dune Sea detent wasn't the only one on the table — among Episode IX's many production bumps was the late-stage dismissal of writer-director Colin Trevorrow, whose script titled Duel of the Fates wound up turning heads on the internet when it leaked in early 2020. There, Rey ended her story by developing a safe haven for force sensitive children after being saved from the brink of death by a reunion of Force ghosts — definitely a far cry from burying her mentors' old stuff in the desert.
As for what Rey gets up to next canonically, we'll have to wait for the inevitable slew of extended universe entries to know for sure. Ridley's theory? "I think really she's probably running around the forest somewhere having a great time."