Why Honey Bunny From Pulp Fiction Looks So Familiar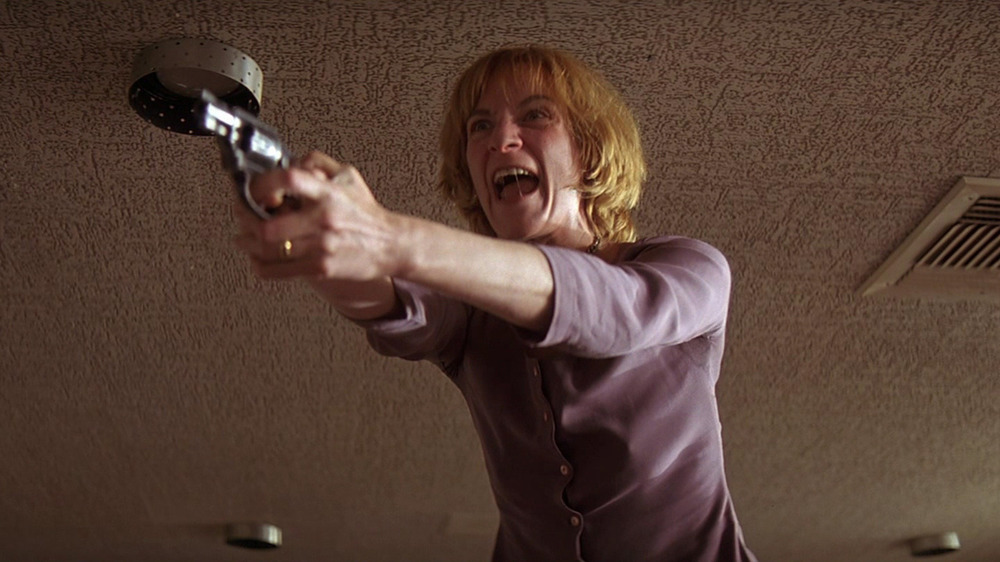 Miramax
Quentin Tarantino has made some seriously huge movies throughout the years, from kitschy homages like the Kill Bill films to Oscar winners like Inglourious Basterds and Once Upon A Time... in Hollywood. However, his most famous movie also has one of his best opening sequences — as well as a star-studded cast.
Released in 1994, Pulp Fiction, a neo-noir that became one of Tarantino's most well-known and beloved movies, hit theaters, boasting an incredible cast spread out across seemingly disconnected stories that ultimately come together in the end. Anchored by John Travola's Vincent Vega and Samuel L. Jackson's Jules Winnfield — two hitmen navigating a particularly turbulent day in Los Angeles — the film also features standout performances from Uma Thurman, Ving Rhames, Bruce Willis, Eric Stolz, Harvey Keitel, Rosanna Arquette, and a small appearance by Christopher Walken. However, two of its most memorable characters only appear in the first and last scene of the movie, which, thanks to the film's non-linear narrative, is actually the same scene told from differing perspectives.
As the movie opens, audiences meet Pumpkin (Tim Roth) and Honey Bunny (Amanda Plummer), two would-be criminals planning to rob a diner where they're enjoying breakfast. Unbeknownst to them — and the viewers, until the closing scene — Vincent and Jules are in the same diner, which makes Pumpkin and Honey Bunny's attempt that much more difficult. Both actors should be pretty recognizable; Roth had already worked with Tarantino by that point on Reservoir Dogs and has a spectacular film resume, as does Plummer, who has appeared in plenty of huge films and television shows. Here's why Honey Bunny from Pulp Fiction looks so familiar, and what Plummer has been doing since then.
Amanda Plummer's television work has earned her several Emmy nominations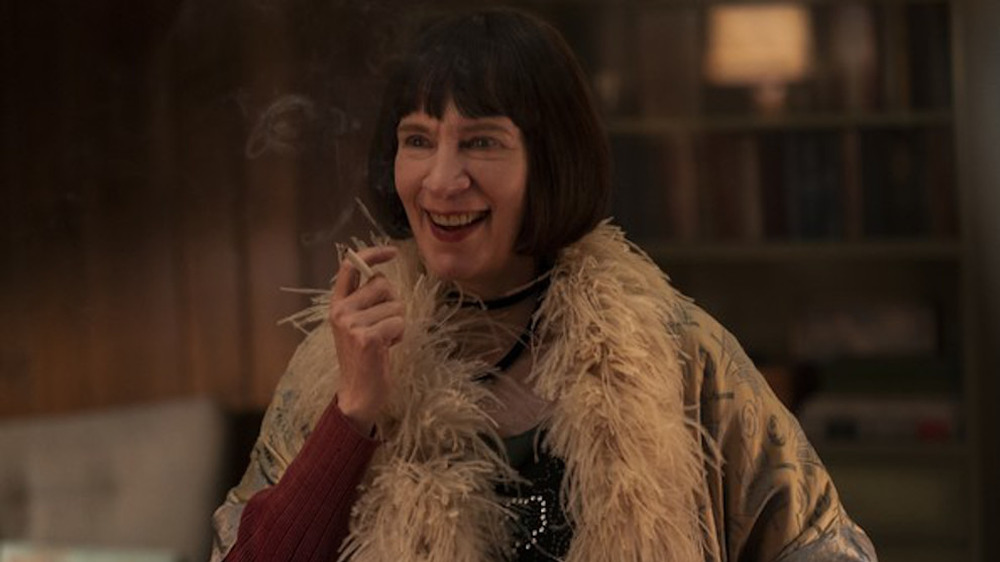 Netflix
Though you probably recognize Plummer from her high-profile film roles, the actress — who is the daughter of Academy Award winner Christopher Plummer and stage actress Tammy Grimes — has done some serious work on the small screen, and has even earned several Emmy nominations for some of her television roles.
After appearing in single episodes of hit 1980s shows like Moonlighting, The Equalizer, Miami Vice, and Tales from the Crypt, Plummer appeared on six episodes of L.A. Law as Alice Hackett, which earned her an Emmy nod for Outstanding Supporting Actress in a Drama Series.
Later in her television career, Plummer earned her first of two nominations Outstanding Guest Actress in a Drama Series for her two-episode stint — across four years — as Dr. Theresa Givens on The Outer Limits. In 2004, she scored her second nod for a one-episode run on Law & Order: Special Victims Unit, proving that Plummer's sheer talent could net a nomination for a performance that was less than one hour.
More recently, you might have seen Plummer pop up on dramas like Hannibal and The Blacklist; in 2020, she scored a high-profile role as Louise in Netflix's buzzy new series, Ratched, which explores the backstory of famous villainess Nurse Ratched (played by Sarah Paulson).
Amanda Plummer has appeared in everything from indie movies to hit blockbusters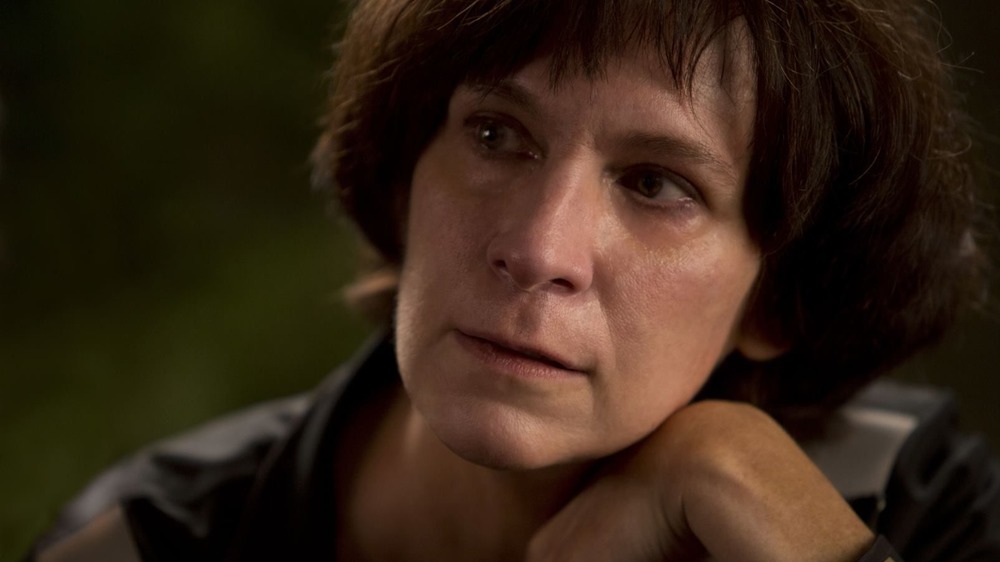 Lionsgate
In terms of Plummer's movie career, this versatile and talented actress has appeared in tiny indie films made with shoestring budget to huge adaptations of best-selling young adult novels, meaning there's a good chance that you've caught one of her performances throughout the years.
After making her film debut in 1981 in Cattle Annie and Little Britches, Plummer popped up in popular and acclaimed films like The World According to Garp, Joe Versus the Volcano The Fisher King, where she delivered a standout appearance alongside Robin Williams and which scored her a BAFTA nomination. In the years that followed Pulp Fiction, Plummer also appeared in movies like Pax and The Prophecy and lent her voice to animated flicks like Hercules.
In recent years, Plummer has shown up in huge blockbusters like The Hunger Games: Catching Fire — where she played the eccentric yet brilliant tribute Wiress — and independent and foreign films like Reversion, The Dancer, Honeyglue, We Are Boats, and A Young Man with High Potential. Plummer also has some projects on the horizon, including the indie film Night Raiders, which is currently scheduled for a fall 2021 release.
The child of two acting icons and a uniquely talented actress, Plummer has certainly become a hugely recognizable face in Hollywood throughout the years, and when you look at her expansive resume, it's no surprise why. You can revisit Plummer's performance in Pulp Fiction now; the movie is available to stream on HBO Max.