How The Mandalorian Changed Koska Reeves Actress Sasha Banks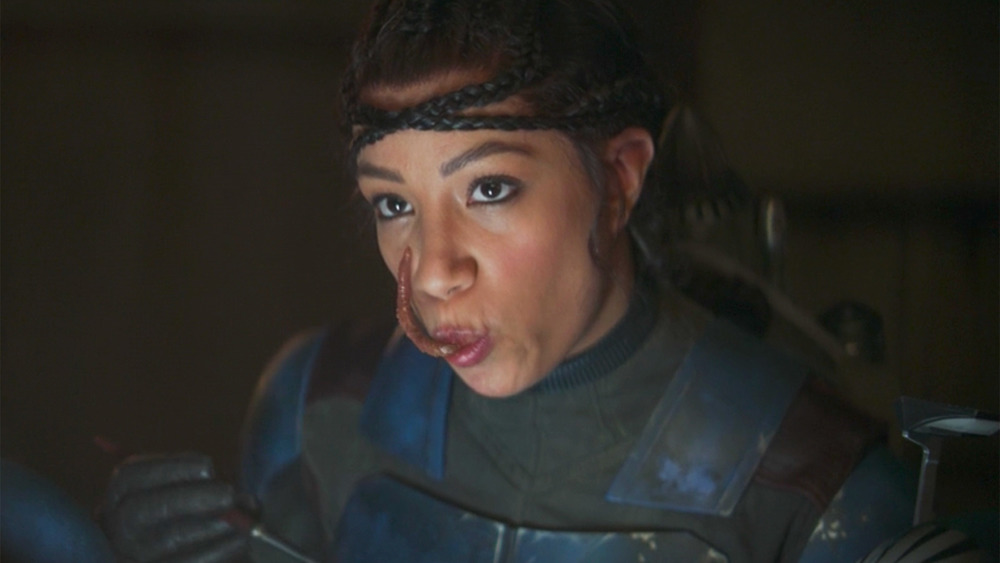 Disney+/Lucasfilm
The Mandalorian's second season took over not only Disney+ but pop culture as a whole in the waning days of 2020. Aside from the chance to see the return of Baby Yoda, now identified as Grogu, fans once again gravitated toward the series to see how the story would unfold and who joined the cast list. The live-action debuts of animated icons Bo-Katan Kryze (Katee Sackhoff) and Ahsoka Tano (Rosario Dawson), as well as the surprise arrival of Marshal Cobb Vanth (Timothy Olyphant) from the Aftermath novels by Chuck Wendig, certainly didn't disappoint. At the same time, fresh faces joined the canon in classic Star Wars style.
One of the more prominent new additions came in "Chapter 11: The Heiress," wherein Kryze and her Mandalorian faction, the Nite Owls, encountered Din Djarin (Pedro Pascal) and his surrogate son for the first time. Newcomer Koska Reeves accompanies Bo-Katan, sticking by her side for the raid on Moff Gideon's command ship in the season finale. 
Mercedes Varnado — better known by her WWE ring name, "The Boss" Sasha Banks — plays the part of Reeves, and the experience has apparently left a lasting impression on her.
Koska Reeves gave Sasha Banks a major confidence boost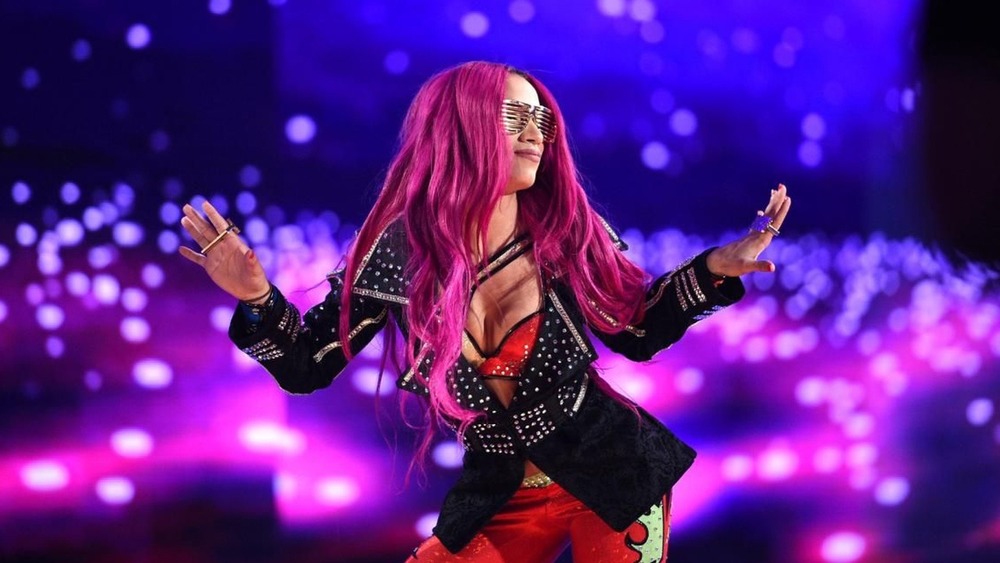 WWE
On January 25, 2021, WWE's Chief Brand Officer Stephanie McMahon spoke to The Wrap, touching on how Sasha Banks' Mandalorian tenure impacted her as an in-ring performer. "Sasha's star only continues to rise. I think that experience for her gave her a different set of confidence that maybe she didn't have before," McMahon said, going on to give Banks a bit of well deserved praise. "Sasha is one of our biggest stars with some of the best charisma and potential. And on top of her athleticism and her storytelling abilities, she just shines. When she walks out, you pay attention. I love her attitude and just everything about her.
McMahon concluded her comments by saying, "I think Sasha is really just getting started," and looking back on her career, so far, it's hard to disagree. In addition to making waves in the Star Wars universe, she has already secured five WWE Raw Women's Championships, two WWE Women's Tag Team Championships, one WWE NXT Women's Championship, and is the current WWE Smackdown Women's Champion, as of this writing. Not to mention she has put on countless classic matches that led her to become Sports Illustrated's 2020 Wrestler of the Year (yup, that's an actual thing). At only 29 years of age, the sky is the limit for Sasha Banks — in the ring, on the set of The Mandalorian, and everywhere in-between.