The Intense Anime Hidden Gem You Can Stream On HBO Max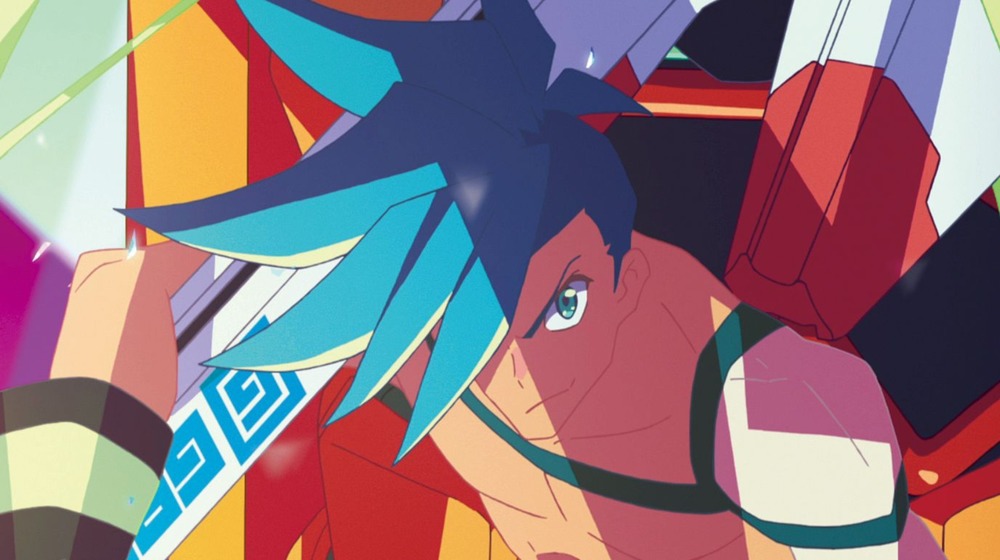 GKIDS
Whether you're a seasoned anime fan or new to the genre, you'll find lots to love in Promare, the fast-paced anime film streaming on HBO Max. Originally released in April 2020, the visually stunning movie has an impressive Rotten Tomatoes score that speaks to its crossover appeal: Among critics, Promare holds a 97% fresh rating, while its audience score is 93%, making it the rare film that's appreciated by critics and viewers alike.
As is the anime way, Promare's plot is a tad bit convoluted. But all viewers need to know going in is the action picks up 30 years after an event known as the Great World Blaze. Essentially, the Great World Blaze was caused by humans spontaneously combusting and sparking wildfires across the globe. Now some people, known as the Burnish, possess dangerous pyrokinetic abilities.
In order to keep these dangerous mutants in check a group of specialized firefighters known as the Burning Rescue is created, and the movie's hero, Galo, is one of the organization's best recruits. However, early in the movie, an encounter with one of the Burnish leaves Galo questioning everything he thought he knew about the world.
Promare effortlessly mixes social commentary with dazzling action sequences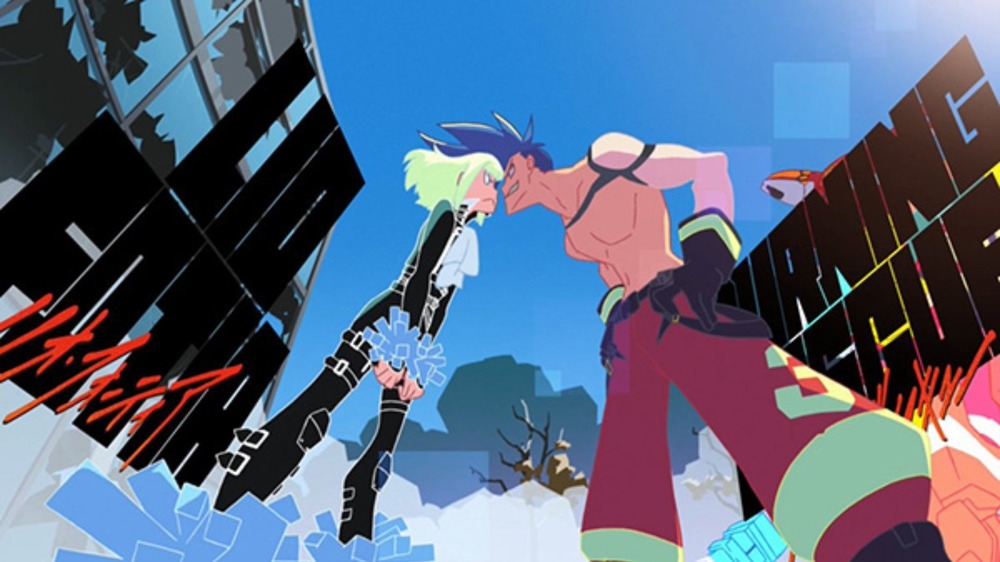 GKIDS
The great thing about Promare is that while it has a lot to say about heavy topics like global warming and human rights violations, the story itself is a wild ride full of intense action sequences and downright droolworthy animation. As far as anime films go, this one hits all the right marks whether it's serving up eye-popping battles or touching on topics that feel uniquely relevant to this moment in time.
Critics seem to agree that Promare is a triumph of animation. Richard Whittaker of The Austin Chronicle raved, "For fans, this is everything [Hiroyuki] Imaishi maniacs can ask for: a gonzo DayGlo adventure that will never let up and never leave you bored." Meanwhile, The Daily Telegraph's film reviewer Robbie Collin wrote, "The film is nearly two hours long and passes in what feels like 45 seconds. It is wildly entertaining and blaringly ridiculous, and I want to watch it every night for a week."
It's no wonder this stylish anime is drawing in so many viewers on HBO Max: Whether you fully follow the many twists and turns of the plot or not, you can appreciate the film from a purely stylistic standpoint. As reported by Variety, director Imaishi used a mix of 2D and 3D elements to create the movie's lavish, fiery battles. The end result is pure eye candy that reveals just how cool a movie can look when traditional and modern animation techniques are blended together.
Promare isn't a perfect movie — seriously, the plot is needlessly overcomplicated — but it is beautifully animated and a blast to watch. And, as an added bonus, the anime film makes for perfect co-viewing with tweens and teens if you're looking for something unexpected to stream on your next family movie night.