The Denzel Washington Thriller That's Killing It On HBO Max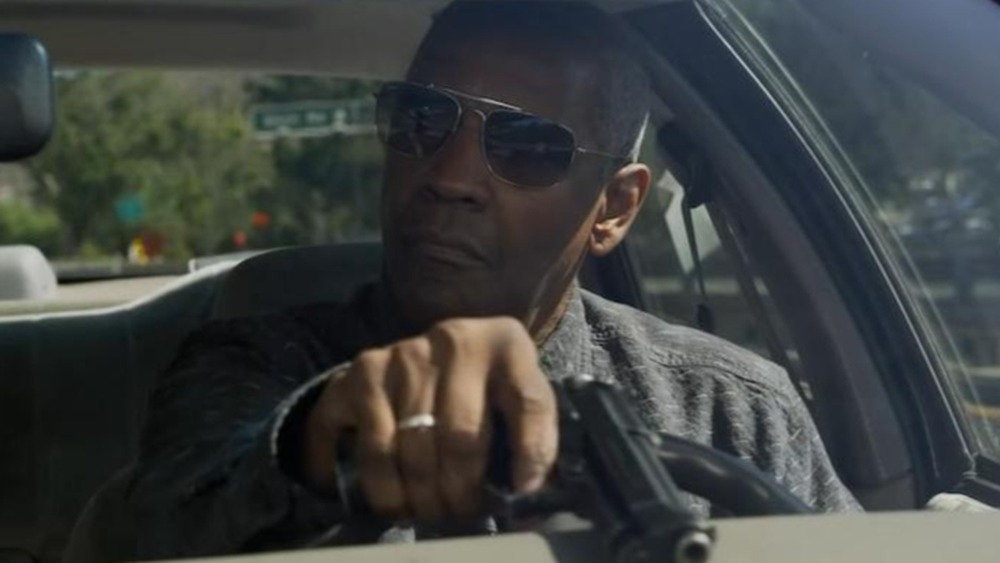 Warner Bros.
As a byproduct of the COVID-19 pandemic forcing the masses into their homes, streaming services have had a highly impressive year. With theaters closed worldwide, more big projects are heading straight to streaming, and more people are tuning in from the comfort of their own homes as a result. This includes a handful of brand-new blockbusters that were originally destined for theatrical release — a state of affairs that has, among other things, properly infuriated Christopher Nolan, who had words for HBO Max and Warner Bros. in particular. Why single out one studio?
Per a huge decision that Warner Bros. just made, in the coming months, most of their blockbuster titles will receive a hybrid release at the few theaters with their doors currently open and on the HBO Max streaming service. The studio ushered in this concept with December 2020's Wonder Woman 1984, and in the coming months viewers will be able to enjoy The Matrix 4, Dune, Space Jam: A New Legacy, and a host of other big films from their living room couches. 
Before any of those big-name items hit the list, however, there's a new Denzel Washington crime thriller following the streaming path, which is making waves all over HBO Max.
The Little Things is streaming on HBO Max until March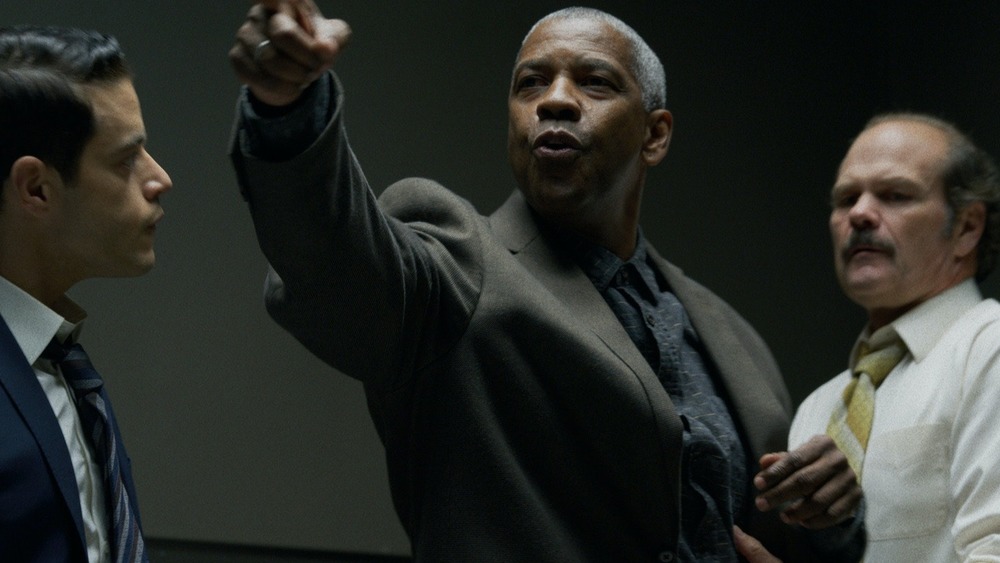 Warner Bros.
After nearly three decades trapped in development limbo, director John Lee Hancock's latest project, The Little Things, has come to fruition. Denzel Washington stars as Kern County Deputy Sherriff Joe Deacon, who takes on the job of tracking down a vicious serial killer. At his side to aid in stopping the murderer's crime spree is LAPD Detective Jim Baxter (Rami Malek), although their fundamental differences lead to frequent conflicts that jeopardize their case. They ultimately pin Jared Leto's Albert Sparma as their prime suspect, but not before the investigation becomes incredibly personal for the seasoned Deacon.
Despite all the streaming buzz, The Little Things is having a rough go with viewers, at least according to Rotten Tomatoes. It's facing down a 49% rotten score from critics and a slightly better 53% from audiences, with the consensus reading "An exceptionally well-cast throwback thriller, The Little Things will feel deeply familiar to genre fans — for better and for worse." 
If you're a fan of neo-noir crime thrillers, one or more members of the movie's A-list cast, or simply looking for something new to watch, The Little Things is still very much deserving of your time, and there's no time like the present. It leaves HBO Max at the end of February.