How This WandaVision Scene Mirrors Vision's Avengers: Infinity War Death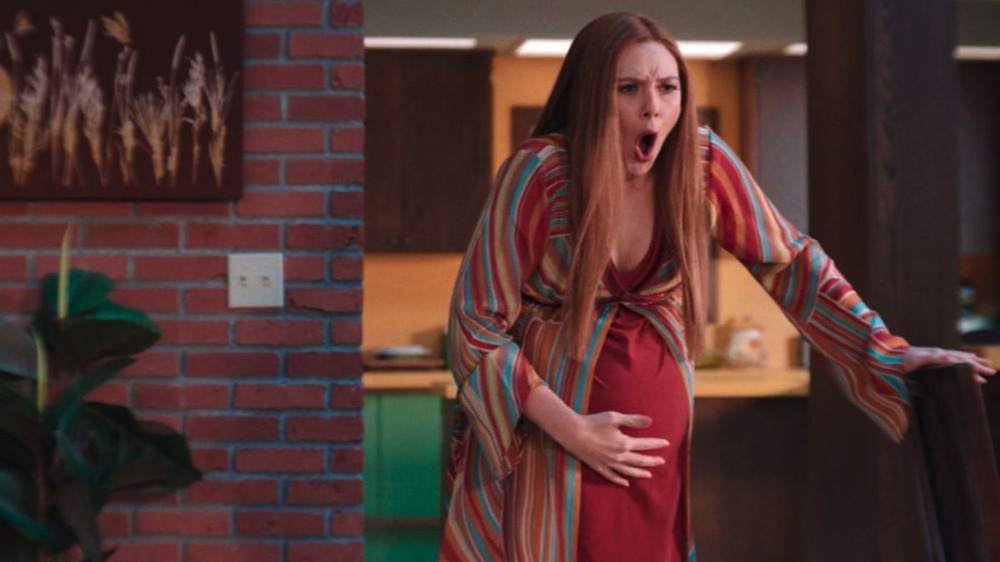 Marvel/Disney+
You might not have noticed that this important WandaVision scene mirrors one of the most unforgettable moments from the Marvel Cinematic Universe.
As the official launch of the fourth phase of the MCU — as well as the first new Marvel release since 2019, thanks to COVID-19 — WandaVision is setting a new tone for the cinematic universe, and throughout its first few episodes, it left viewers mystified about its connection to the MCU's filmography. Though it stars Elizabeth Olsen and Paul Bettany as Wanda Maximoff and Vision — two members of the MCU's Avengers — it certainly doesn't have any obvious connective tissue to the larger Marvel universe.
However, one scene in the third episode mimics an important moment from 2018's Avengers: Infinity War. Here's how this WandaVision scene echoes Vision's death in Infinity War, and how the series might tie into the larger MCU as a whole. Spoilers for WandaVision ahead!
This WandaVision moment is eerily familiar to Infinity War fans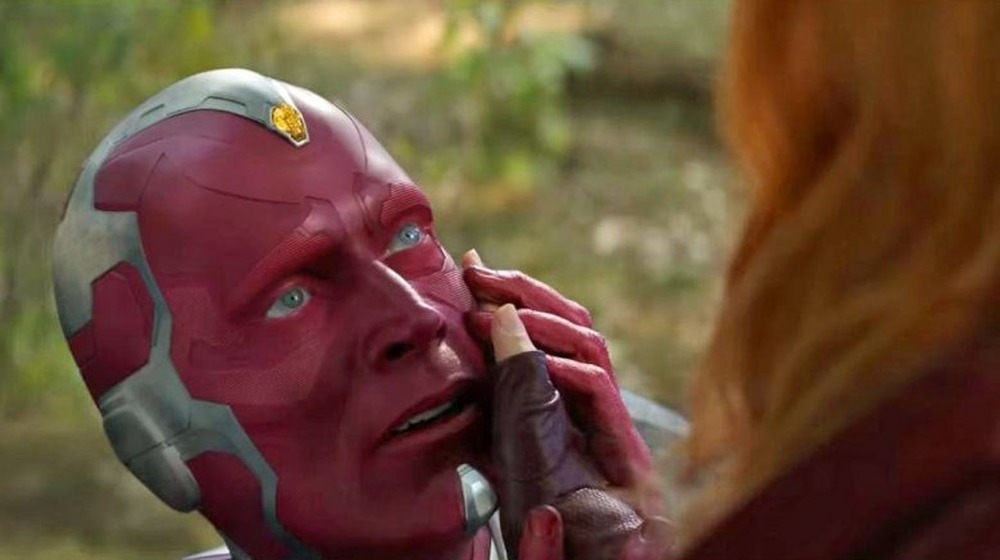 Marvel Studios
In "Now In Color," the third episode of WandaVision, Wanda's hyper-speed pregnancy is largely played for laughs, until she has a dramatic home birth assisted only by her neighbor Geraldine (Teyonah Parris). However, as Twitter user @MCU_Direct points out, it bears a distressing similarity to the scene in Infinity War where Vision, whose head is home to the Mind Stone, tells his love, Wanda, to remove the stone before Thanos can, which will kill him.
In both scenes, Wanda protests that she can't, while both Vision and Geraldine encourage her, telling her that she can; Vision and Geraldine also strikingly tell Wanda to "look" at them, telling her she can do whatever needs to be done.
Ultimately, in the following episode, "We Interrupt This Program," it appears as if Wanda herself is causing a reality shift, and viewers learn that Geraldine is actually Monica Rambeau, whom audiences first met as a child in 2019's Captain Marvel. With that knowledge, it's possible that Wanda is summoning her last memory of Vision in this false reality, where the robotic love of her life is not only alive, but her doting husband.
Throughout the rest of WandaVision's first season, we'll likely learn more about its connection to the overall MCU, but this could certainly be a vital clue. The first four episodes of WandaVision are available to stream on Disney+ now, and new episodes drop every Friday at midnight PST.