WandaVision Creator On All Those Easter Eggs Fans Are Finding - Exclusive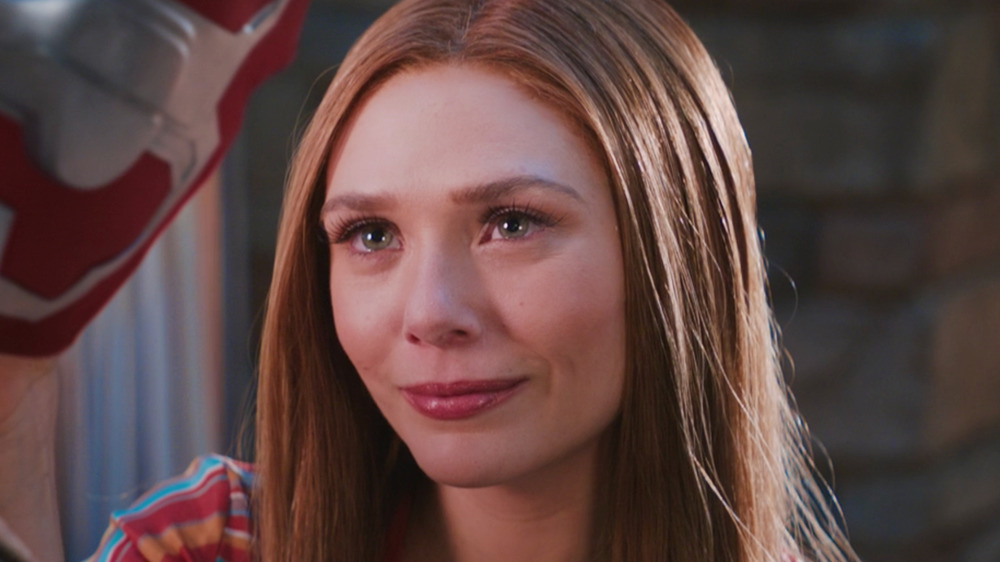 Marvel Studios/Disney+
Much like the Marvel Cinematic Universe projects that proceeded it, the new Marvel Studios series WandaVision is chock-full of Easter eggs that are leading fans to speculate how the show connects to past MCU films, or possibly hints at what Marvel Comics storylines or characters will eventually be introduced to the live-action realm.
The fact that fans are finding so many Easter eggs in the Disney+ show isn't lost on WandaVision's creator and head writer Jac Shaeffer — who, alongside director Matt Shakman, has meticulously executed the kick-off of the MCU's Phase 4 by couching Wanda Maximoff (Elizabeth Olsen) and Vision's (Paul Bettany) ideal life together within the world of classic television sitcoms.
In an exclusive interview, Schaeffer tells Looper that no fan theories are unreasonable and she's willing to acknowledge them all — whether they were original ideas of hers or not.
"I don't really think it's possible to overthink it. I love all the overthinking because also it makes me look good because people are [saying], 'Oh, look how clever this is,' and I'm [thinking], 'That is clever, even though that never occurred to me, but I will take it,'" Schaeffer says, smiling. "I sat in a room with a group of enormously talented people, and we tried to look at this from every different perspective — and I think all of that hard work and investment has fueled every aspect of the show."
WandaVision has some clues that are 'unintentional,' Jac Schaeffer says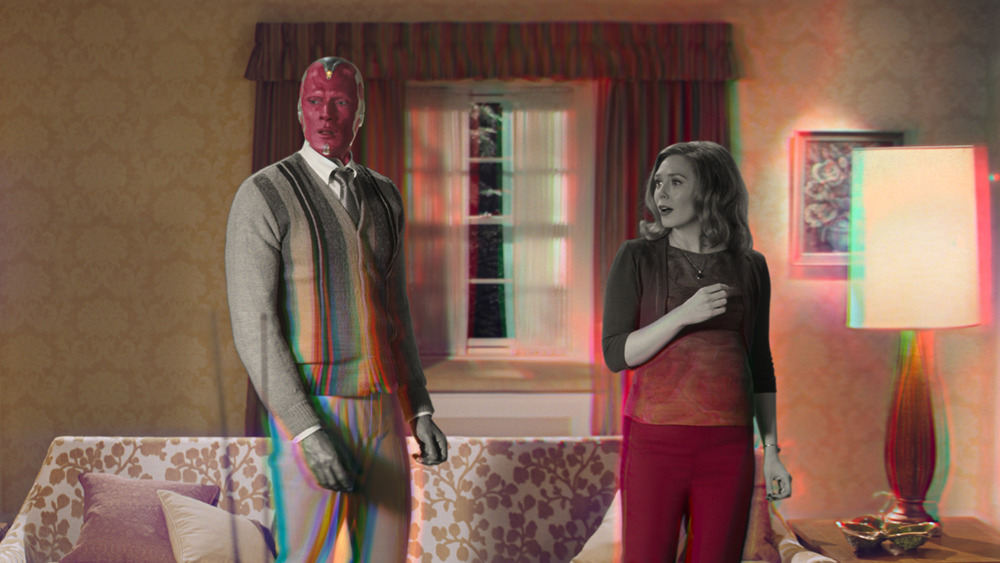 Marvel Studios/Disney+
WandaVision didn't waste any time dropping Easter eggs for the series, beginning with The Platters' classic song "Twilight Time" playing throughout the show's official trailer — which is an apparent tip of the cap to The Twilight Zone-type of setting WandaVision has, which Schaeffer has acknowledged publicly. Other references within WandaVision are more obvious (although their full meaning is not quite clear), such as the nods to Stark Industries and HYDRA via products in retro-styled commercials featured in episodes 1 through 3.
"There are plenty of intentional things that fans are finding, and there are things that are unintentional but are kind of baked into the psychology of the show," Shaeffer tells Looper. "There are a number of things that no one is anticipating, and that's very exciting, because of how enthusiastic this fan base is. I hope they will feel rewarded for their commitment."
Luckily for fans, this isn't the first MCU project Schaeffer has worked on (and, in all likelihood, created Easter eggs for). Prior to WandaVision, Schaeffer wrote the screen story for Black Widow, which is currently scheduled to be released in theaters on May 7.
In the meantime, fans can catch WandaVision every week on Disney+, with new episodes dropping Fridays at 12 AM PT (3 AM ET).