The Forgotten Jack Black Flop Defying Odds And Dominating Hulu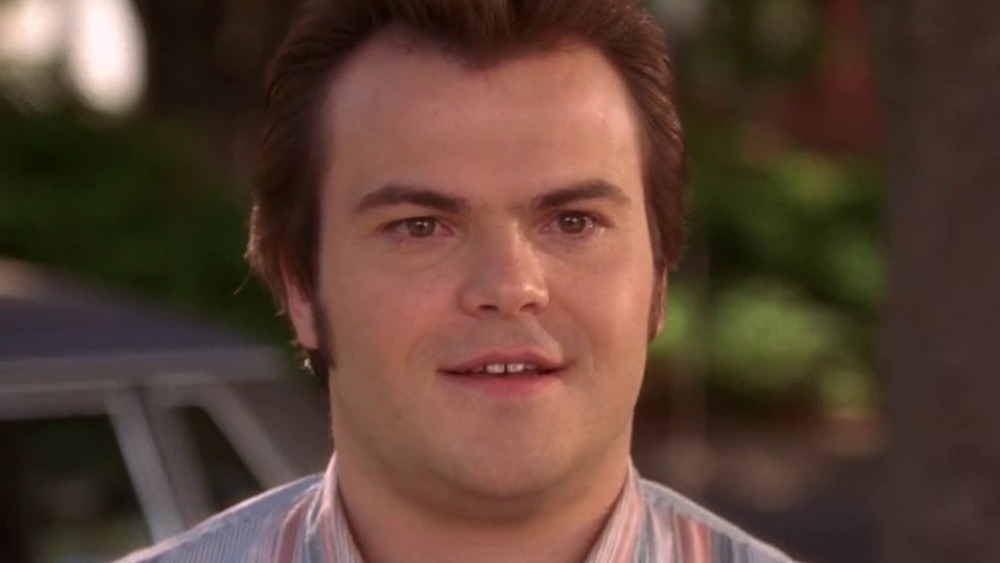 20th Century Studios
As far as the comedy genre goes, it's undeniable that Jack Black reigns as one of its most recognizable and talented names. Whether he's jamming out with his bandmate Kyle Gass on tour in 2006's Tenacious D in the Pick of Destiny, teaching grade-school kids the power of music in School of Rock, lending his voice talents to the character of Po in the Kung-Fu Panda series, or navigating the perilous world of Jumanji, Black has found his way into nearly every facet of pop culture. Still, for as famous as he is today, it's important to remember that he's faced a long road to reach such a status, reaching back as early as 1982.
Following his first small-screen appearance in a commercial for the Pitfall! video game, Black started to find success as an entertainer throughout the mid-1990s. He appeared sporadically on programs like Mr. Show and The X-Files, preparing him to make the jump to the cinema. He then snagged minor parts in titles such as Demolition Man and Mars Attacks! before really taking his career to the next level in 2000's High Fidelity. He himself cites it as his breakout role, but keeping the momentum going proved a challenge, as his next project didn't do too hot upon its release in November 2001.
But now, nearly 20 years later, the Jack Black comedy flop has found new life on Hulu, where it's currently crushing the competition.
Shallow Hal is experiencing a surprise resurgence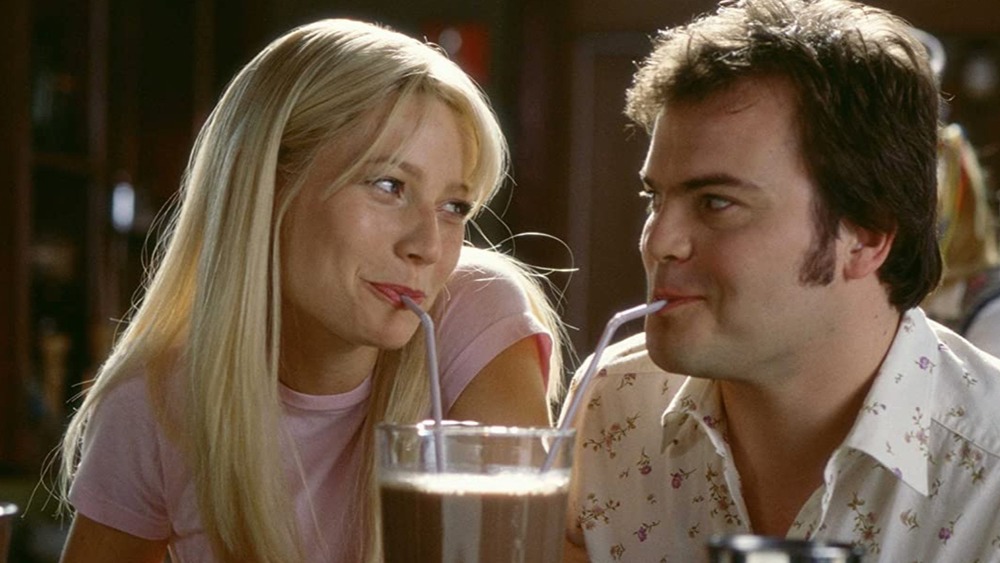 20th Century Studios
Directed by brothers Peter and Bobby Farrelly, 2001's Shallow Hal is the story of Hal Larson (Black), a man who's too fixated on physical features and can't connect with women whom he doesn't find physically attractive. Thanks to some impromptu hypnosis from real-world life coach Tony Robbins, Hal's worldview is completely changed: He can now only see other people's inner beauty. 
Considering he's unaware of what just happened to him, Hal doesn't realize that the slender blonde woman he's dating, Rosemary (Gwyneth Paltrow), is actually obese. In the end, the trance breaks and Hal sees Rosemary in her true form, eventually understanding that appearance isn't everything and that real love lies within.
Shallow Hal boldly toes the line between touching and downright offensive, but the risk wasn't entirely worth the reward. It did moderately well in the financial department, raking in over $141 million worldwide against a $40 million budget, general audiences and critics proved unforgiving. Shallow Hal currently sits at a 49 percent rotten critical score on review aggregator Rotten Tomatoes, with the consensus reading, "While surprisingly sweeter and warm-hearted than previous Farrelly outings, Shallow Hal is also less funny and more bland." The audience score is even less kind: a disappointing 45 percent.
With that in mind, one has to wonder why it's doing so well on Hulu these days. Are Jack Black's head-scratching TikTok videos leading many to revisit the deep recesses of his filmography? Or are subscribers simply celebrating the film's 20th anniversary a bit prematurely? It's hard to know for sure, but it's clear that despite its past struggles, Shallow Hal is an undisputed streaming hit.