Lucasfilm Wants A Female Director For Star Wars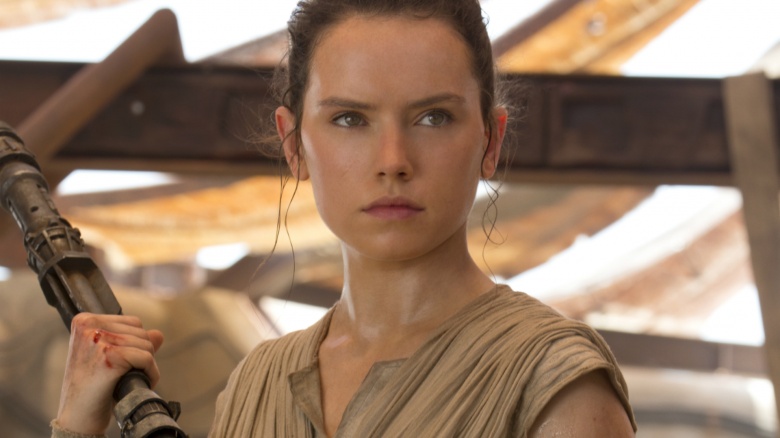 Now that the Star Wars universe is expanding at a rapid rate, Lucasfilm has lots of new territory to explore. While the studio is keeping its upcoming stories top secret, Lucasfilm president Kathleen Kennedy said that diversity both onscreen and behind the camera is a top priority.
In a recent interview with Variety, Kennedy revealed that she's committed to bringing a female director to a future Star Wars flick. But she also said the studio knows that the situation could prove delicate.
"We want to make sure that when we bring a female director in to do Star Wars, they're set up for success," Kennedy said. "They're gigantic films, and you can't come into them with essentially no experience."
Variety notes that fewer than 12% of last year's box office hits were helmed by women. However, Kennedy said Lucasfilm would like to bring on talented newcomers early in their careers.
"We want to really start to focus in on people we would love to work with and see what kinds of things they're doing to progress up that ladder now, and then pull them in when the time is right."
Of course, Star Wars has already made a lot of strides when it comes to changing the look at tone of the franchise. The Force Awakens gave the series its first female lead in Rey (Daisy Ridley), and Rogue One: A Star Wars Story will follow suit with Jyn Erso (Felicity Jones). Both films also feature ethnically diverse casts.
Meanwhile, in the same interview, Kennedy said Lucasfilm is also looking to use new technology to make the Star Wars films more interactive experiences for viewers. The studio has partnered with Magic Leap, a virtual reality start-up, to create new projects.
"We're starting to have a lot more conversations with regard to mixed-reality, VR, AR, and what those experiences may be as an adjunct to what we're doing with these films," said Kennedy. "There's no question that we're going to be exploring that."