Casey Affleck Reveals What It Was Really Like Filming Ocean's Eleven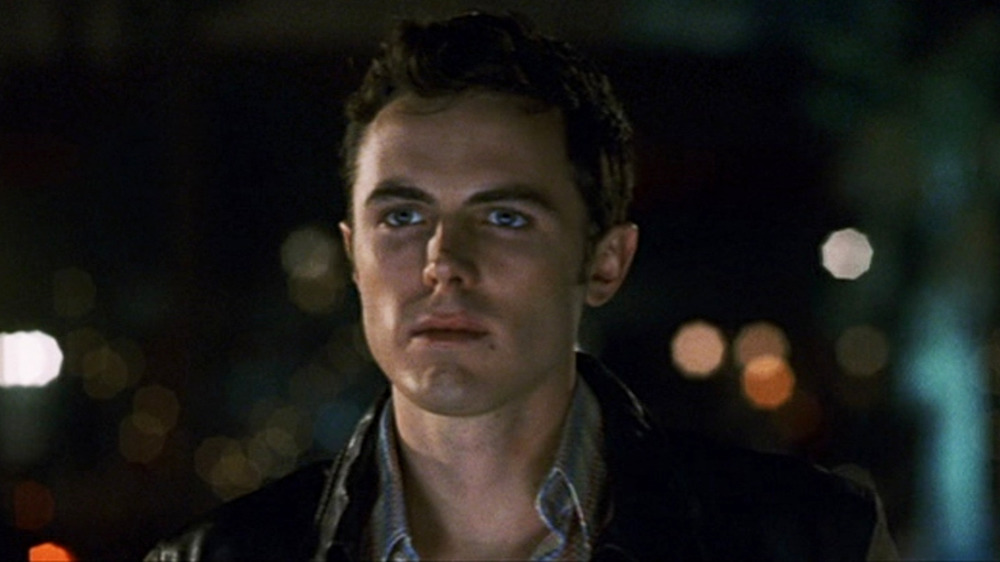 Warner Bros. Pictures
Usually, when you hear the words "fun, painless, and done before lunch," you can be pretty sure it's your dentist trying to trick you into having a root canal. But hearing those same words spoken by Casey Affleck is a different story altogether. And when you realize he said that when talking to CinemaBlend about what it was like to work on the set of Ocean's Eleven – with Brad Pitt, George Clooney, and Matt Damon — "done before lunch" starts to sound a little too brief, doesn't it?
It's been 20 years since Ocean's Eleven — Steven Soderbergh's remake of the 1960 heist flick with the same name — hit cinemas everywhere, and though Affleck has been plenty busy in the last two decades, he admitted he hasn't been on a set like that since. 
"One thing I learned was that movies don't have to take a lot of time," Affleck told CinemaBlend. "There were 12 people and they were all movie stars, except for me basically, in every scene of that movie and those guys would be done with the scenes in like 15 minutes."
He went on to explain that Soderbergh, Clooney, et al. were so professional that despite an entire way being blocked out for specific scenes, the cast and crew would often fully knock them out before noon. "If you really know what you're doing, it can be fun, it can be painless, and you can be done before lunch. I don't think I've ever seen that happen on anything else," Affleck added.
A professional set with room to play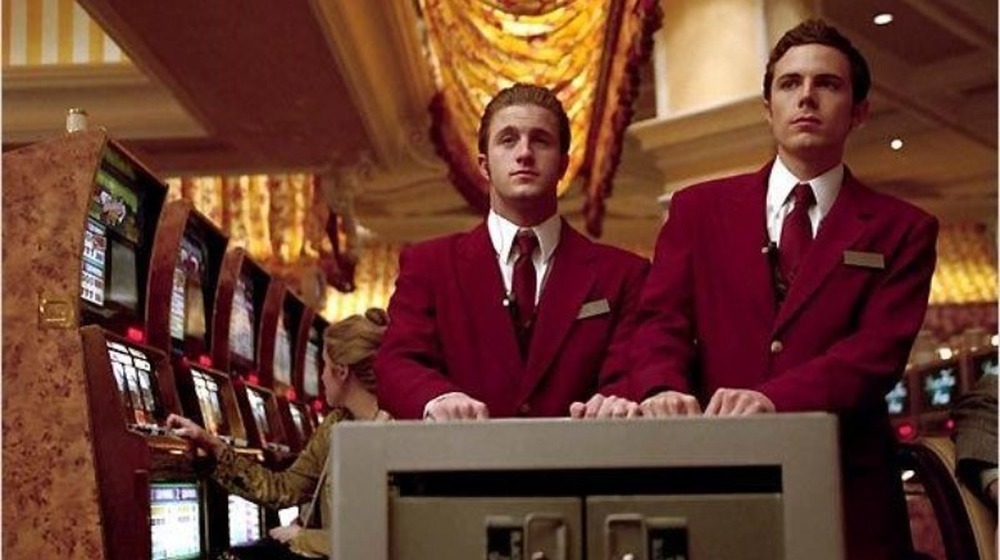 Warner Bros. Pictures
In the film, Affleck plays Virgil Malloy, the smart-alecky, somewhat pugnacious brother of Turk Malloy, played by Scott Caan. The characters, referred to in the movie as "the Mormon twins," rounded out the film's smart, playful tone by quarreling their way through every scene (as brothers are wont to do). Apparently, the Malloy brothers didn't have many lines when Affleck and Caan showed up to do their bit. "Steven just said to go ahead and improvise," Caan told Boston magazine in 2006. "So right away, Casey insulted me and I insulted him back. And that's how the characters happened."
It's hard to imagine anyone else nailing the deadpan delivery of Turk and Virgil's dialogue now, especially after Affleck and Caan reprised their roles in Ocean's Twelve and Ocean's Thirteen. However, according to Rolling Stone, Soderbergh had originally imagined the brothers Wilson to play the Mormon twins. Owen and Luke Wilson opted for their parts in The Royal Tenenbaums instead, and one can't help but wonder, was Wes Anderson's set just as conducive to wrapping a day's work before lunch? Or was it closer to the root canal end of the spectrum?