Why Fans Are Still Confused About Lavender Brown's Fate In Harry Potter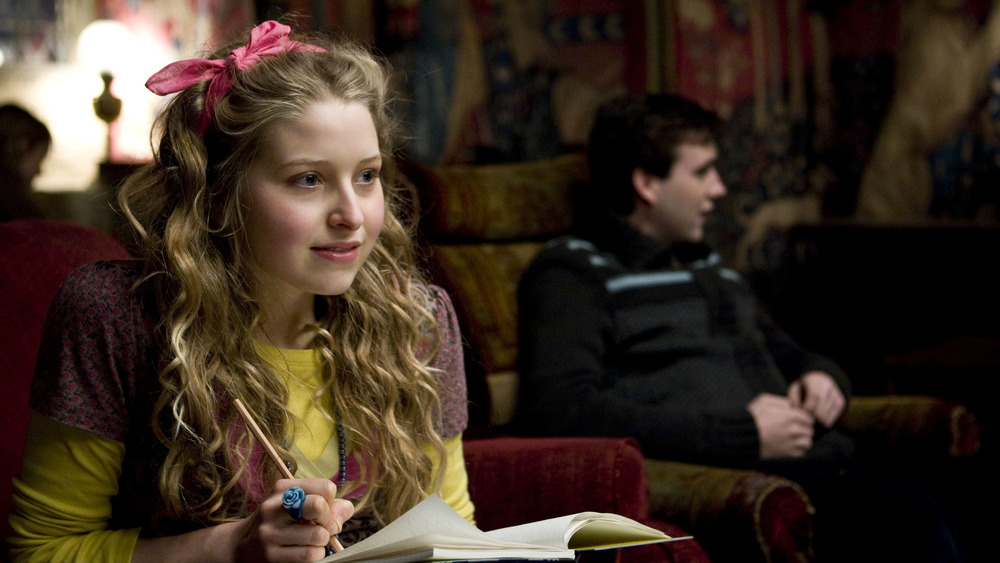 Wizarding World
The original Harry Potter franchise came to an end years ago, but fans are still unsure about what happened to this vital supporting character.
Throughout the books and movies, Lavender Brown — played by Jessie Cave on screen — remains on the periphery as a member of the same Gryffindor class as central characters Harry (Daniel Radcliffe) and his best friends Ron Weasley (Rupert Grint) and Hermione Granger (Emma Watson). Lavender isn't always a pivotal character, occasionally popping up as a seemingly flighty, ditzy girl who spends all of her time with her best friend Parvati Patil (Shefali Chowdhury) and loves the school's largely unpopular Divination class.
However, in both the book and film version of Harry Potter and the Half-Blood Prince, Lavender becomes much more important when she starts dating Ron, though he ends up with much more than he bargained for when Lavender turns out to be much more invested in the relationship than Ron. Ultimately, the couple splits up during Half-Blood Prince, and by the time Ron and Lavender see each other again, the Battle of Hogwarts is raging as Voldemort (Ralph Fiennes) and his Death Eaters brutally attack the school.
Several students and fighters lose their lives during the Battle of Hogwarts, but for some fans, Lavender Brown's fate remains in flux. Here's why fans are still confused about what really happens to Lavender Brown in Harry Potter.
Lavender Brown's fate is a major loose end in Harry Potter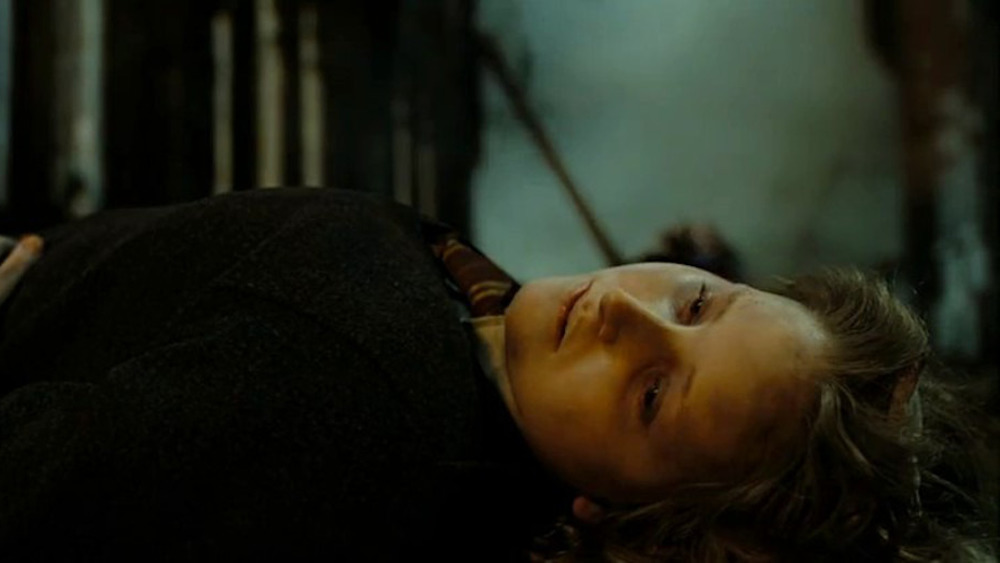 Warner Bros.
If you're a Potter fan who has only seen the films, then Lavender's fate seems to be pretty much set in stone — after being attacked by the vicious werewolf Fenrir Greyback (the late Dave Legeno), Lavender is seen laying completely still with her eyes open, giving every indication that she has died from her injuries. However, if you've also read the books, the circumstances concerning Lavender's death definitely get a little bit confusing.
In the books, Hermione curses Fenrir when she sees him attacking Lavender, and the Gryffindor's body is described as "feebly stirring," indicating that there may still be life in her yet. Later, when the bodies of the fallen are laid out in Hogwarts' Great Hall, Lavender isn't mentioned or seen.
To make everything a little more confusing, author J.K. Rowling's online Potter encyclopedia Pottermore — which has since rebranded as Wizarding World — changed Lavender Brown's information in 2015, removing the section that previously marked her as "presumed dead." The movies seem to clarify what happens to Lavender, but when it comes to the books, nobody really seems to know.
If you're looking for a more definitive take on Lavender's fate, you can check out the Harry Potter films, which are available to rent or buy on major streaming platforms now.