Why We Might Never See Zack Snyder Direct A Movie In The MCU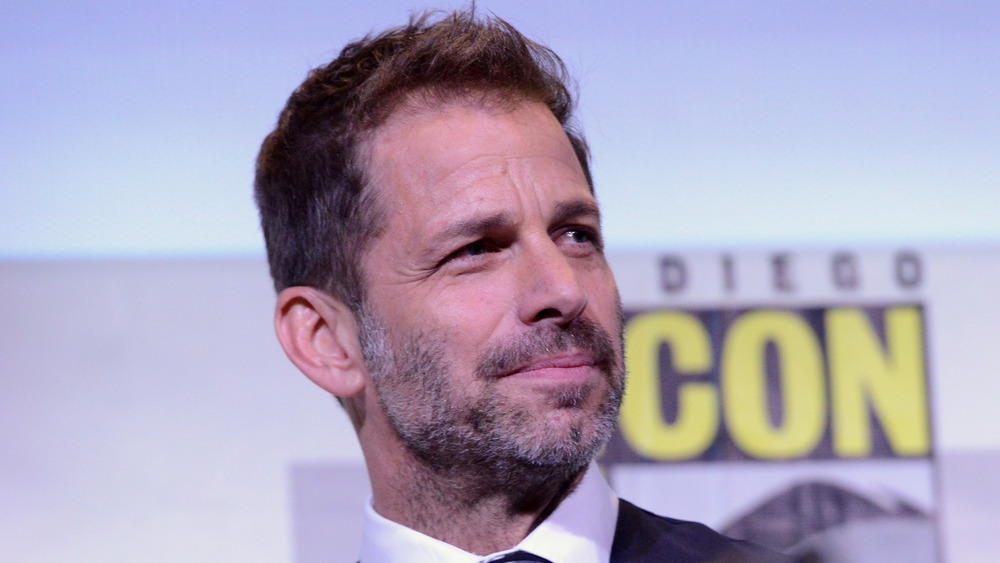 Albert L. Ortega/Getty Images
At this point, Zack Snyder is surely a name that most moviegoers are familiar with, as the filmmaker has risen to A-list prominence over the last few years. His work on projects like 300 and Sucker Punch inevitably paved the way for his introduction into the superhero genre. Snyder's first foray came in 2009's Watchmen, which he then followed up with Man of Steel in 2013. Additionally, he took on directing duties for 2016's Batman v. Superman: Dawn of Justice and 2017's Justice League for a time before handing the reins over to Joss Whedon — though he eventually returned in 2020 to wrap up the fan-dubbed Snyder Cut for HBO Max.
An obvious commonality among these super-powered titles is that they all stem from the same source material of DC Comics. Snyder has focused primarily on working with such notable heroes as Superman and Batman, without giving so much as a hint that he could one day jump ship to the realm of Iron Man and Hulk. With the Marvel Cinematic Universe continuing to dominate the genre, and pop culture as a whole, Snyder recently made it known that there's one particular project he'd like to work on under the banner. However, given circumstances in-universe and behind the scenes, chances aren't very good that he's on his way to joining up with Marvel Studios, perhaps ever.
Zack Snyder's desired Marvel project isn't in the cards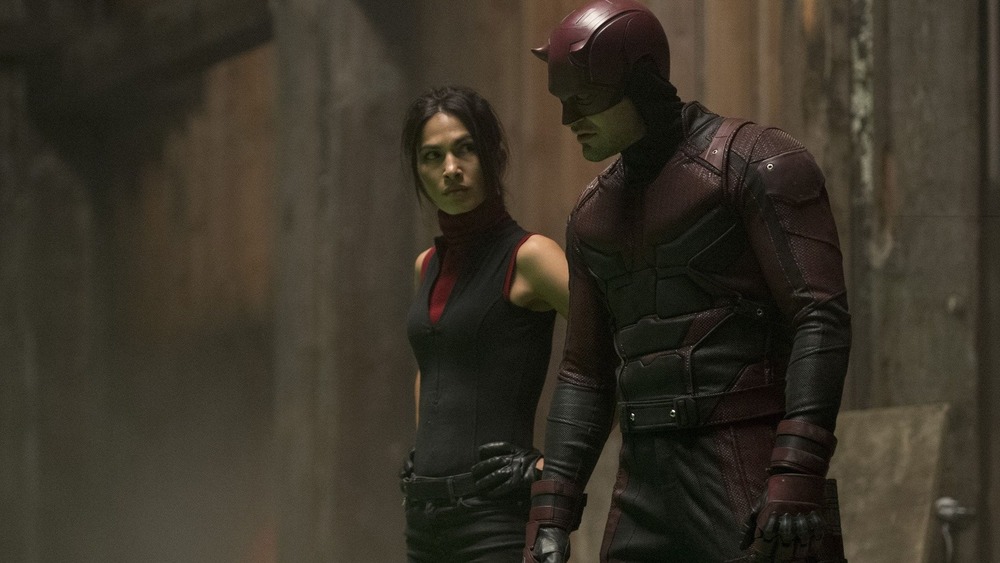 Marvel Studios/Netflix
In January of 2021, Zack Snyder sat down with the ComicBook Debate YouTube channel to largely promote his upcoming Justice League movie. Although, in moving away from that topic, he took a moment to address what it would take for him to join the MCU's esteemed pantheon of directors and revealed his ideal Marvel project. "I would choose Elektra Lives Again. Daredevil is having these dreams about Elektra coming back to life and it's really cool and weird...it's just cool and beautiful. That's what I would do." For as intriguing as this hypothetical adaptation of Frank Miller's legendary 1990 graphic novel sounds, it's more than likely not going to materialize any time soon.
The fact that both Daredevil and Elektra have sprung up in the MCU canon already via Netflix poses a huge obstacle. They were portrayed by Charlie Cox and Élodie Yung, respectively, in Daredevil and The Defenders, and the latter has courted death on more than one occasion. For Snyder's vision to come to life, Marvel Studios would have to strike their existing stories from the MCU continuum, which probably won't happen. Rumors continue to swirl that Cox will return as "The Man Without Fear" on the big screen for the still-untitled Spider-Man 3, leaving Snyder's potential future in the MCU an improbability for the time being.