The Blue Bloods Scene That Instantly Bonded Sami Gayle And Bridget Moynahan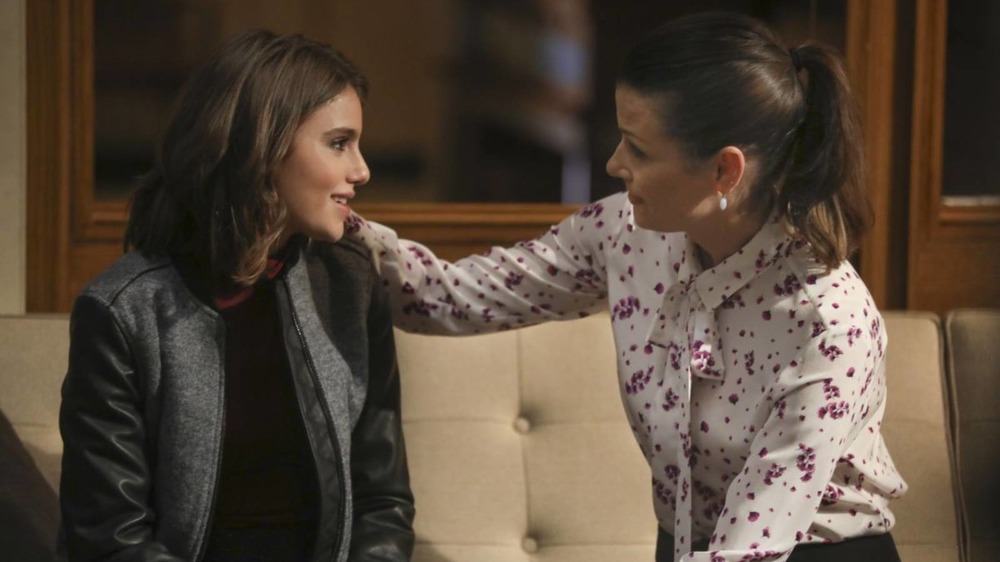 CBS
For 11 seasons, Blue Bloods has managed to keep things interesting for the Reagan family. The most recent episodes find Danny (Donnie Wahlberg) trapped in a suspected killer's basement while Erin (Bridget Moynahan) goes through the wringer after her boss is fired for corruption. New York City never sleeps, and it's a miracle these characters aren't constantly in therapy for all of the crazy things they've seen over the years. 
The thing that keeps them going is the connections they have to one another. They're a family, and with many of the Reagans being involved with law enforcement in some manner, they need people they can talk to. The closeness of this family means the actors have bonded in real life over the years. That might especially be true of Moynahan and Sami Gayle, who plays Erin's daughter Nicky and has gone from a main cast member to recurring for season 11. 
Regardless of how often Gayle appears on the series from here on out, the friendship she's formed with Moynahan will last forever. In a recent interview with Glitter Magazine, Gayle revealed the moment in which Moynahan became something of a mother figure for her — and appropriately enough, it involves a classic Blue Bloods family dinner scene. 
Sami Gayle and Bridget Moynahan bonded over a gross Blue Bloods moment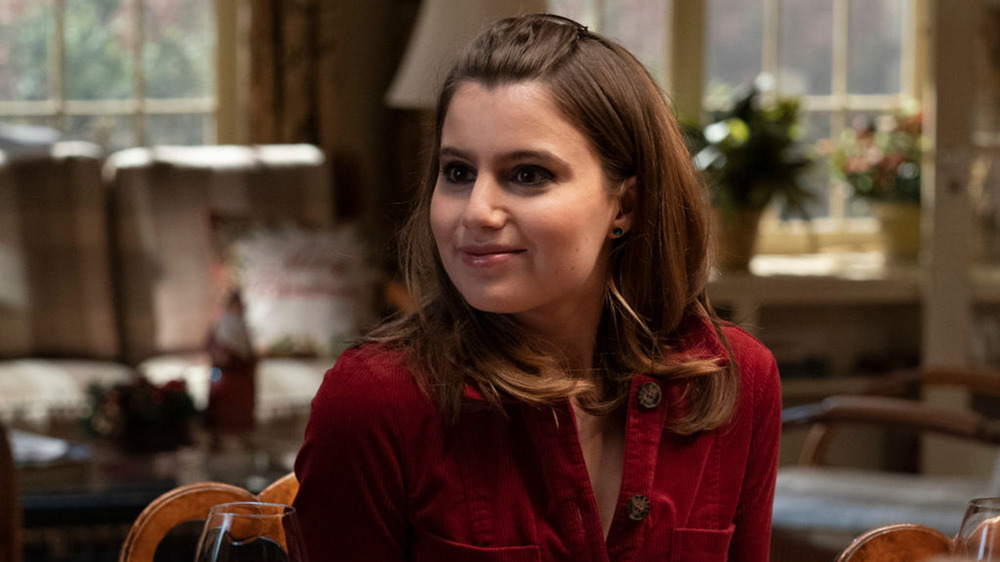 CBS
The Reagan family dinners have become an integral component of Blue Bloods, taking place every Sunday night and giving the characters a chance to reflect on the challenges they experienced the week prior. They may all have busy jobs, but they take time out of their schedules to see one another and catch up, and as Sami Gayle stated in her Glitter interview, the scenes also give the actors a chance to catch up. After all, they may film scenes apart from one another, but they all reconvene for those dinners (even when coronavirus demands some alterations to the show's production).
Gayle went on to share a story involving her first dinner scene. "My little cousin (who is not so little now) sneezed on my food, and the director did not see," she recalled. "The director then asked me to take a bite. I obliged. Bridget [Moynahan] immediately handed me a napkin to spit the food out and told me that I needed to say something next time. She instantly became a mother figure for me and has been ever since."
Gayle expounds on that further by saying, "Bridget has been like an additional mother, and I am forever indebted to her for showing me what it means to be a gracious, kind, talented, and independent woman." Moynahan has been acting for decades, and it's heartwarming to hear that she's passing on her wisdom to the next generation of actors so that they can stand up for themselves on set. Whatever the future holds for Sami Gayle, it's bound to be bright.