The Pawn Stars before all the fame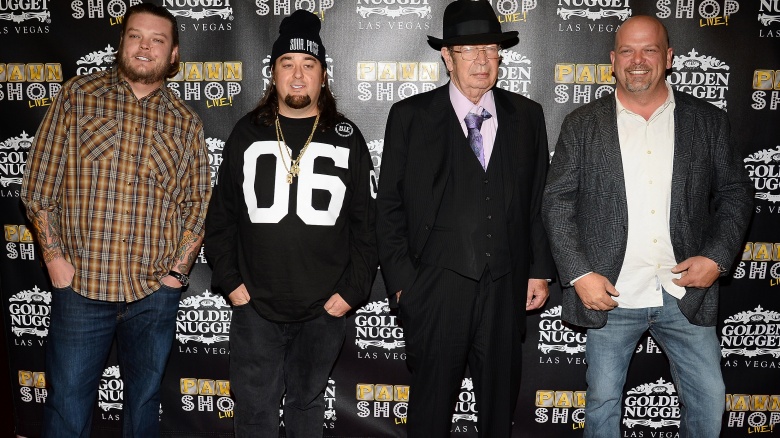 For seven years we've been enjoying Pawn Stars, the reality show about the Harrison family, their famed Gold and Silver Pawn Shop in Las Vegas, and their list of item-authenticating experts that seems to stretch into infinity.
But the Gold and Silver has been around more than twice as long as the show, and this isn't even the Harrisons' first taste of TV. PBS aired a documentary about the family and the shop in 2001, and comedian Dave Attell showed up to kvetch about antique watches, a "wedding night instruction" scroll, and the pawn process during an episode of his Insomniac show in 2003. HBO even tried to snag the Harrisons, but the family fell out with the network over the pilot because it went in a seedier direction than they liked. The History Channel stepped up to the mark a few years later with a brighter vision, and now the Harrisons are pretty well off. But what were they like before the cameras came calling?