The Tomb Raider Sequel Just Got Exciting News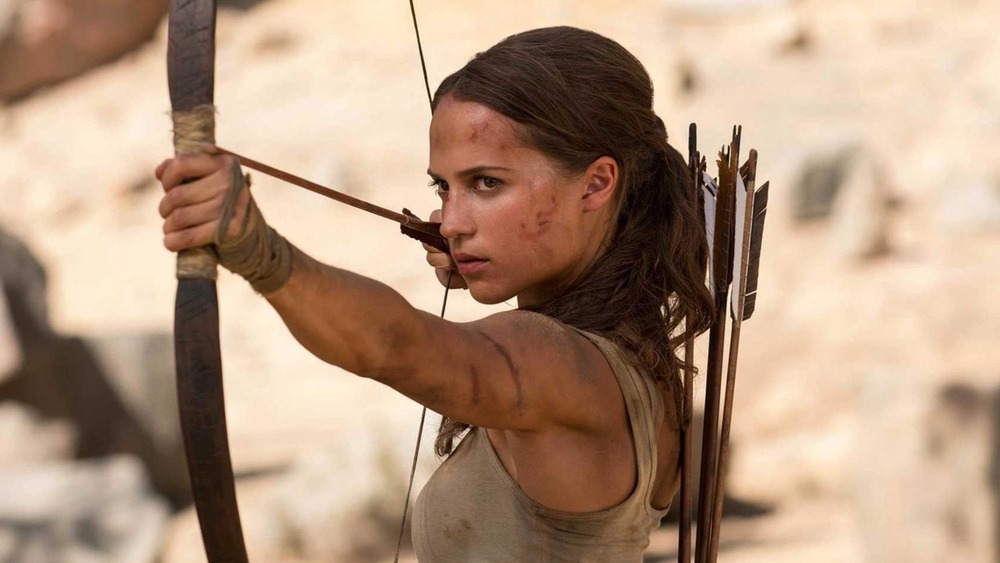 MGM
Established in October of 1996 under the now-defunct publisher Eidos Interactive, the Tomb Raider video game series is undoubtedly one of the most iconic of all time. Centering on the adventures of archaeologist Lara Croft, the franchise has taken gamers across the globe in search of lost artifacts, traversing jungle temples and ancient ruins along the way. Naturally, this highly popular Indiana Jones-esque world didn't stay confined to consoles for long, nabbing its first cinematic adaptation in 2001 with the Angelina Jolie-led Lara Croft: Tomb Raider.
The initial feature found enough success to prompt a sequel, Lara Croft: Tomb Raider – The Cradle of Life, in 2003. However, following the second film's largely negative reviews and lukewarm box office performance, this continuity didn't go any further, paving the way for a reboot down the line. Over a decade later, this reinvention of the series came to the big screen in the form of 2018's Tomb Raider, starring Alicia Vikander as the next Lara Croft. Since then, fans have waited patiently while a follow-up went through numerous delays.
At long last, there's some new movement on the project, and it couldn't be more exciting.
The Tomb Raider sequel has its director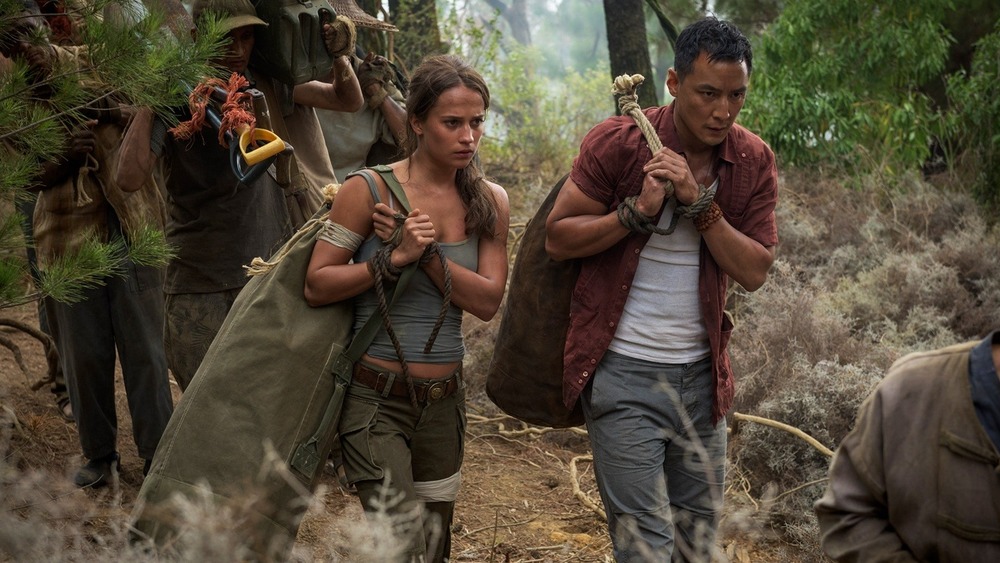 MGM
As reported by Deadline on January 25, not only will Alicia Vikander portray Lara Croft in another Tomb Raider outing, but the project has also found a new writer-director. Misha Green will take on the job (her first time in the director's chair) in addition to penning the story. Though it's unknown when the sequel will hit cinemas everywhere, this news indicates that it'll be well worth the wait. For those unfamiliar with Green, worry not, as the next Tomb Raider film couldn't be in better hands. Despite being very early in her career, her impressive resume speaks for itself.
After getting her start in the writer's rooms on programs like Heroes and Sons of Anarchy, Green's big break came in 2016. Alongside Joe Pokaski, she developed the WGN series Underground, which ran on the network for two seasons. From there, Green's career really took off with HBO's 2020 horror drama Lovecraft Country, for which she served as a showrunner and shared executive producing duties with Jordan Peele and J.J. Abrams. As far as her upcoming projects go, she's working on The Mother for Netflix, Warner Bros.' Cleopatra Jones, and The Gilded Ones through the independent studio Makeready.
With all of this in mind, it's very clear that MGM made the right call in bringing Misha Green on board for Tomb Raider. Her writing prowess and fresh directorial approach, coupled with Vikander's acting talents, have the potential to create the Tomb Raider movie fans have dreamed of.