Why Galvin From Unstoppable Looks So Familiar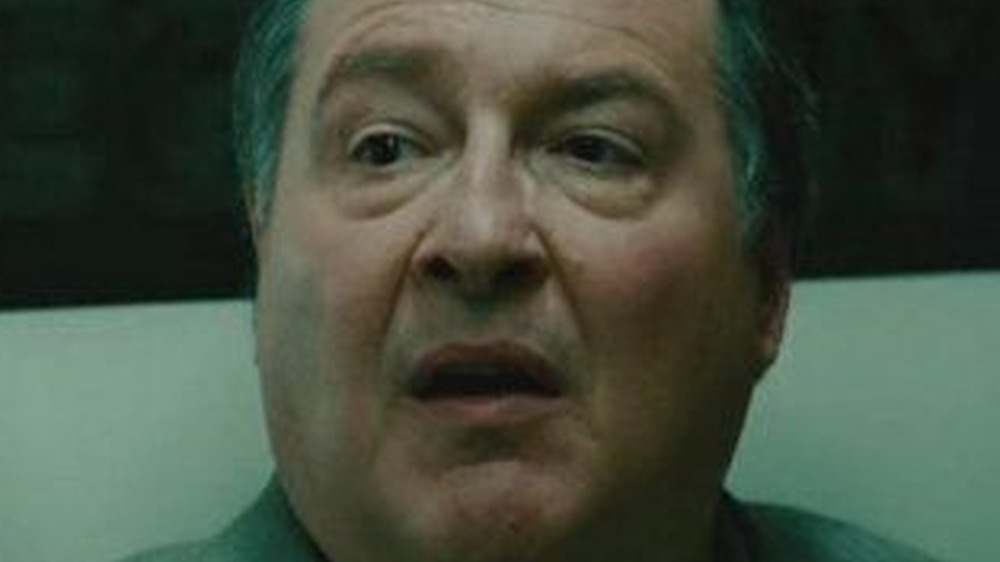 20th Century Fox
It's been more than a decade since the Denzel Washington, and Chris Pine action thriller about a deadly runaway train barrelled through theaters and helped fuel a genre. 
Directed Top Gun and Man on Fire's Tony Scott, and written by War for the Planet of the Apes scribe Mark Bomback, the 2010 film is based on a real-life runaway train event known as the CSX 8888 incident, in which an Ohio freight train loaded with hazardous chemicals operated uncontrolled at speeds up to 51 miles per hour for two hours. The Oscar-nominated film primarily follows two men — Washington's veteran railroad engineer Frank Barnes and Pine's Will Colson, a young train conductor — as they attempt to stop a major disaster after an Allegheny and West Virginia Railroad freight train containing 39 cars of molten phenol, a highly toxic and flammable material, begins barrelling through populated areas. 
The emergency was instigated by Ethan Suplee's Dewey, a yard hostler who goes against protocol and departs the cabin of his mixed-freight locomotive to realign a track switch, resulting in the train's throttle popping out of idle and beginning its wild high-speed journey. To help stop the unhelmed train and derail it in an unpopulated rural area, local and state police, the Federal Railroad Administration, and Oscar Galvin, vice-president of AWVR train operations, are called in. Kevin Dunn is the actor behind Galvin, and you've likely seen him before. 
The Chicago-born producer and actor has been working in Hollywood since the mid-1980s and has appeared in major film and TV projects across his career, including recent appearances on CBS' Mom and TBS' Miracle Workers. Here's where you've seen Unstoppable star Kevin Dunn before. 
Kevin Dunn has a long career in TV guest spots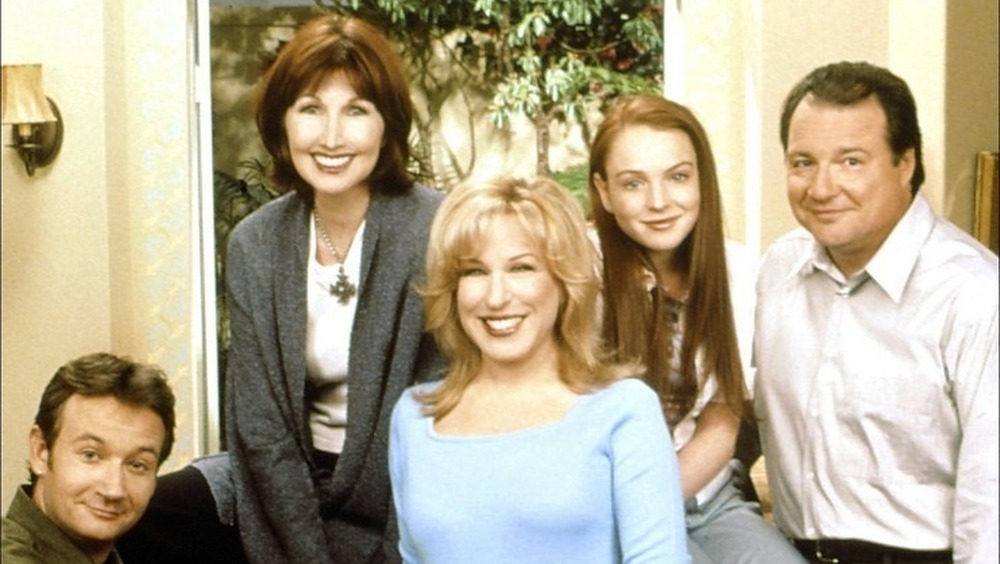 CBS
Many actors begin their careers in one-off or short-episode runs on television series, but Kevin Dunn has spent a solid chunk of his career opting for a breadth of roles over depth. Some of his earliest television appearances include guest spots on Cheers, 21 Jump Street, Family Ties, Seinfeld, and L.A. Law, currently looking at a reboot. But in 1988, Dunn also had his first multi-episodic arc on the short-lived series Day by Day, which starred feature Seinfeld actress Julia Louis-Dreyfus. Landing the role less than a week after moving to Los Angeles, Dunn played dentist Dr. Mel Schrom in five episodes of the NBC midseason sitcom about a couple who quit their jobs after having their second child and open up a daycare in their home (via Chicago Tribune). HIs next recurring role dropped him into yet another TV comedy, ABC's sitcom Arsenio, led by famed Black comedian Arsenio Hall and actress Vivica A. Fox. Cast as Al, a supporting lead and co-host of Arsenio's sports cable show on ASTV, his run with the series was cut painfully short when the show was yanked off the air in 1997 after just six episodes.
Dunn would get another shot at series regular status when he joined the cast of the self-titled Bette Middler CBS series, Bette, in 2000. While this too lasted only one season, the Unstoppable actor appeared for 12 episodes as Roy, a university history professor and Bette's husband of nearly 20 years, before being replaced in the role. Nearly a decade later, Dunn went on to star for two seasons in the ABC dramedy Samantha Who? Starring Christina Applegate, the series starred Applegate as Samantha, a woman who has amnesia and must figure out who she really is. Dunny played her father, Harold, one-half of Samantha's dysfunctional parental duo. The sitcom was pulled after undergoing several changes during filming as well as scheduling shuffles. 
Kevin Dunn has landed bigger and better roles in True Detective, Veep, and Transformers
Paramount Pictures/Dreamworks Pictures
While Dunn's career was spotty early on, he's proven he's got both the chops and staying power to stay working in the back half of his career. He not only nabbed smaller roles on popular series like Lost, Prison Break, Suits, and most recently City on A Hill, he also had a recurring role on the critical darling True Detective. Appearing in the first season of the series alongside lead Matthew McConaughey and Woody Harrelson, Dunn starred in the Emmy award-winning series as Major Ken Quesada, a member of the Anti-Christian Crimes task force, during the detective duo's 1995 hunt for a serial killer who murders and religiously stages his victims. He would also be a regular on HBO's hit political comedy Veep, appearing in more than 50 episodes between 2013 and 2019 as Benjamin Cafferty, the White House Chief of Staff to the Stuart Hughes and Selina Meyer (Julia Louis-Dreyfus) administration. 
But you'll also likely know Kevin Dunn from one of film's most financially successful franchises: Michael Bay's Transformers. After winning a role in Unstoppable, and other major features like All the Kings Men, I Heart Huckabees, and Stir of Echoes, Dunn went on to appear as Ron Witwicky, the father of Shia LaBeouf's leading character Sam, a descendent of an arctic explorer with a link to an intelligent alien race. The epitome of a white, upper-middle-class man, Ron is the head of the neighborhood watch, lives in a nice suburban home, and at least in the first movie, is slated for a trip to Paris, France. Dunn appeared in 2009's Transformers: Revenge of the Fallen and in his final performance as Ron in 2011's Transformers: Dark of the Moon. 
While Kevin Dunn is often a supporting character, he's delivered recognizable performances in film and TV across the decades.