Here's How You Can Watch Every Movie In The Indiana Jones Series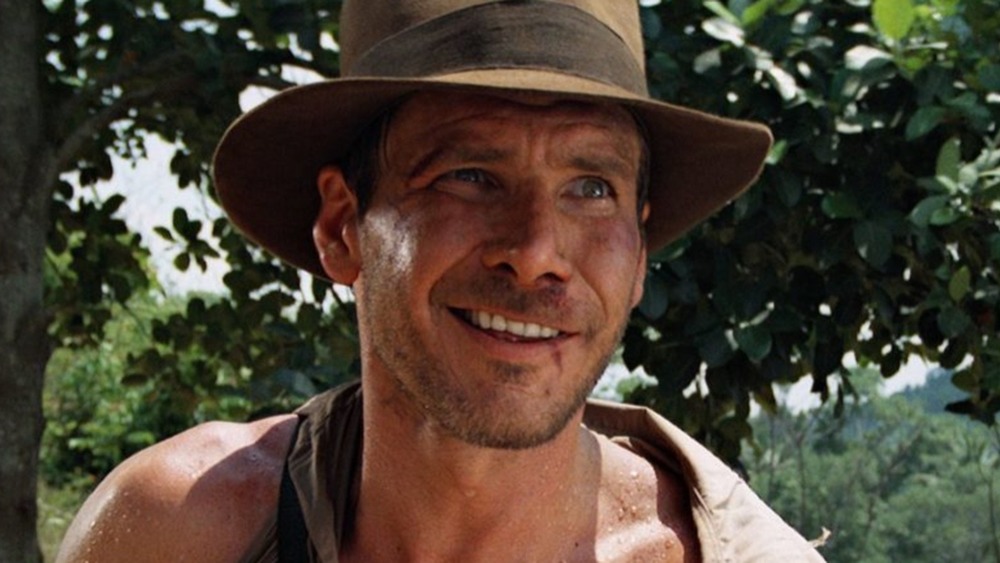 Paramount Pictures
We may receive a commission on purchases made from links.
There's no denying that Harrison Ford is a Hollywood legend. While his tenure in George Lucas' Star Wars universe as the grizzled smuggler Han Solo launched him into the upper echelons of superstardom, another Lucasfilm role helped him find his footing as a leading man. In 1981, moviegoers across the globe screened Steven Spielberg's Raiders of the Lost Ark for the first time. The film starred Ford as Dr. Henry "Indiana" Jones, Jr. — university professor by day, extreme archaeologist by night. (Here's Jones' entire exciting backstory explained.) Not only did the actor's career change overnight as a result of Indy, but Paramount Pictures soon realized they had a new cash cow franchise on their hands.
Retroactively rebranded as the Indiana Jones series, Raiders' first sequel arrived on the big screen in 1984. Much like its predecessor, Indiana Jones and the Temple of Doom found massive critical and financial success, paving the way for Indiana Jones and the Last Crusade to hit theaters in 1989. After that, those eager for another Indy adventure had to wait nearly two decades for it. In 2008, audiences finally received the underwhelming-yet-still-successful Indiana Jones and the Kingdom of the Crystal Skull, rounding out the quadrilogy (for now — we're really worried about Indiana Jones 5).
Despite the dissatisfaction from many with the latest installment, fans still can't get enough of the Indiana Jones series in all of its artifact-uncovering, Nazi-punching glory. Whether you're looking for a rewatch or a first-time jaunt through the franchise, here are your best options.
There are two places to go for an Indiana Jones marathon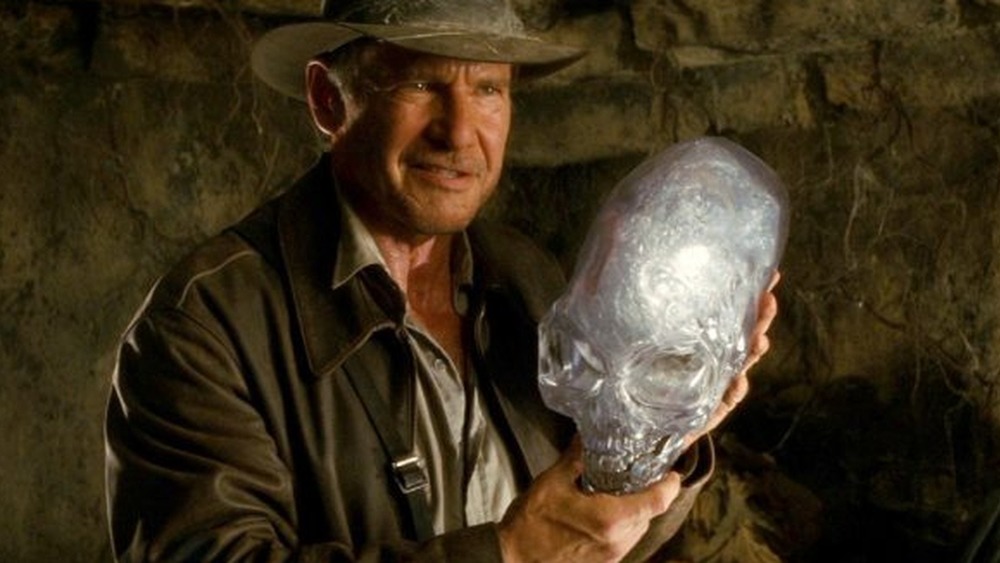 Paramount Pictures
When preparing for your next Indiana Jones viewing party, you'll find that most of the big names in the streaming world like Netflix and Disney+ are devoid of pop culture's favorite part-time archaeologist. In fact, there are only two places where you can currently find him, the first of which being Paramount+, previously known as CBS All Access. With an All Access subscription, you can watch all four Indiana Jones flicks at your leisure, as well as a great many additional movies, TV shows, sports games, and new Star Trek content to boot.
Alternatively, if you aren't looking for a long-term commitment to yet another streaming service, Amazon Prime Video is your next best option. As of this writing, every Indy adventure costs $2.99 to rent or $12.99 to purchase in digital format. This way you can pay for the ones you want, leave the rest, and not have to worry about recurring charges in the future. Of course, if neither of those options meets your needs, there's always the old-fashioned hard copy route. New or used Blu-Ray, DVD, or even VHS copies should prove easier to track down than the Ark of the Covenant. Happy binging!