This Batman Actor Is Now Third In Line For The US Presidency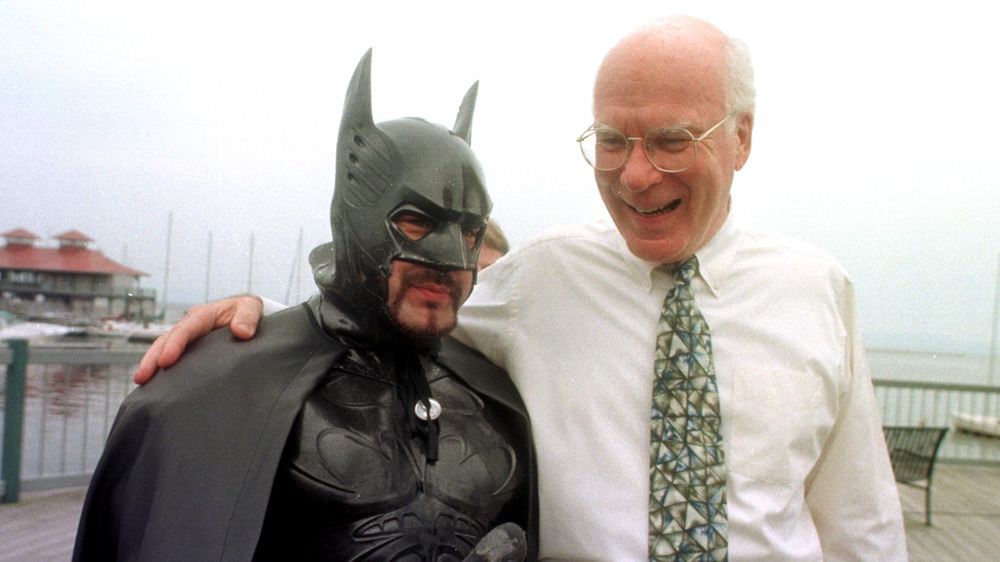 Toby Talbot/Associated Press
Just before noon on January 20, 2021, President Joe Biden was sworn into office, beginning a new administration and a fresh era in American politics. However, he wasn't the only person to take the oath of office on Inauguration Day, and you might recognize one of the political figures from your favorite superhero movies.
Senator Patrick Leahy, the senior senator from Vermont, was sworn in on January 20 as the president pro tempore of the United States Senate, filling the position previously held by senior Republican Senator Chuck Grassley (now that the Senate is controlled by the Democratic party, Leahy serves as Grassley's replacement). Now, after President Biden, Vice President Kamala Harris, and Speaker of the House Nancy Pelosi, Leahy is third in line for the Presidency (because President Biden is not officially a part of the line of succession). While this is a normal step in a peaceful transition of power, there's probably something you don't know about Leahy — he has appeared in multiple Batman movies throughout the years.
An enterprising Batman fan on TikTok put the pieces together, informing his viewers that a Batman actor is now third in line to run the country. Here's the full story behind the Batman actor who is now one of the most powerful politicians in the United States.
Patrick Leahy, Batman actor, is now third in line for the US Presidency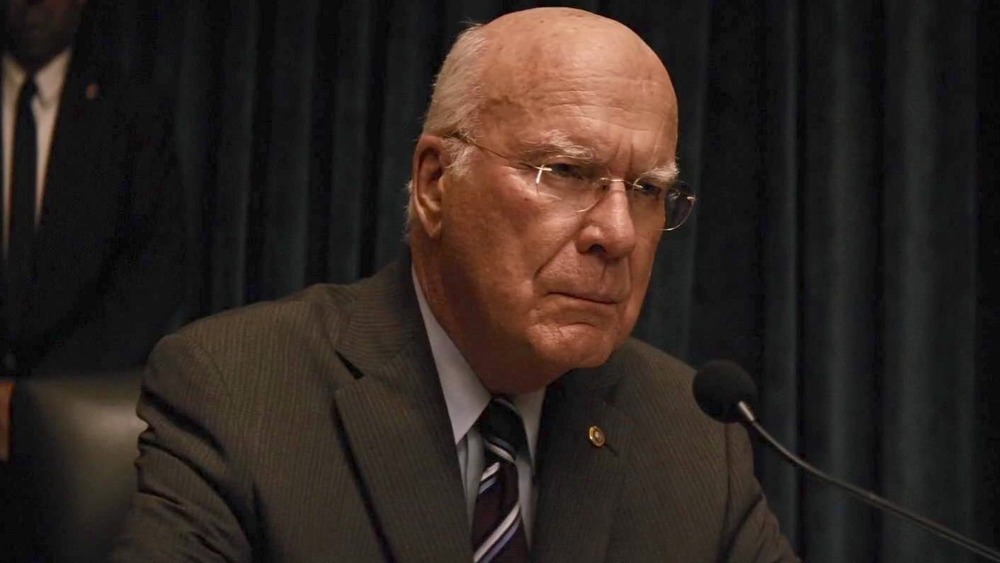 Warner Bros.
TikTok user RoryJLeech (roryleech0) made a video on the popular social media platform explaining where Batman fans have seen Leahy before with the tagline, "feels good to have a Batman stan in the Senate." As Leech points out, if Leahy looks familiar, it's because he has appeared in "not one, not two, but six separate Batman movies."
Leech acknowledges that Leahy's most high-profile Batman appearance is probably in 2008's The Dark Knight, where he plays a guest at Bruce Wayne's (Christian Bale) event to support politician Harvey Dent (Aaron Eckhart). When the party is invaded by the Joker (Heath Ledger) and his goons, Leahy's guest finds himself a victim of the Joker, with a knife held to his mouth.
Leech then goes on to point out that Leech plays a Wayne board member in 2012's The Dark Knight Rises, a senator (with art mimicking life) in Zack Snyder's 2016 film Batman vs. Superman: Dawn of Justice, and even played himself in both 1995's Batman Forever and 1997 Batman & Robin. He also lent his voice to an episode of Batman: The Animated Series. In a touching turn, Leech also reveals that the royalties from Leahy's roles have been donated on the senator's behalf to the Kellogg-Hubbard Library in Vermont, "where he first started reading Batman comics as a child." Leech also clarifies that Leahy has been in more Batman movies than any of the actors who have actually played the Caped Crusader himself.
Fans of Batman have Leech to thank for this revelation, and it's comforting to know that there's a Batman superfan at the highest level of the U.S. government. If you want to revisit Leahy's Batman appearances, revisit those six Batman projects today.