Director Kate Woods Dishes On Working With Hugh Laurie And David Boreanaz - Exclusive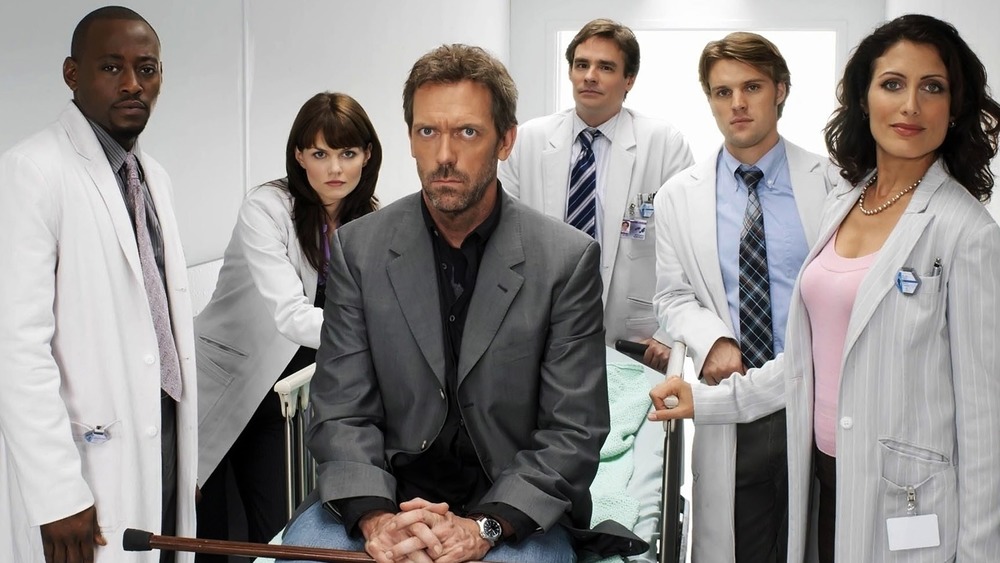 NBC Universal
Behind the TV you love is a parade of directors whose work has meant a lot to you, even if you don't recognize their names. Kate Woods is one of those directors who's had her fingers in nearly everything you've ever binged: Law & Order: SVU, Bones, Castle, House, Agents of S.H.I.E.L.D., Rizzoli & Isles, along with literally dozens of others. And what happens when a director like Woods journeys across the many worlds of America's procedural dramas? She works with some of the hardest working actors in the business.
Looper recently sat down with Woods for an exclusive interview about her work on one of the most exciting TV series of the past year, The Good Lord Bird. But looking at her impressive career, it only felt natural to ask about some of her incredible collaborators. Woods gamely revealed what it was like to work with some of the stars we've seen again and again. So, what's it like to direct the likes of Hugh Laurie and David Boreanaz? Let's dig in together.
David Boreanaz's surprising strength on the set of Bones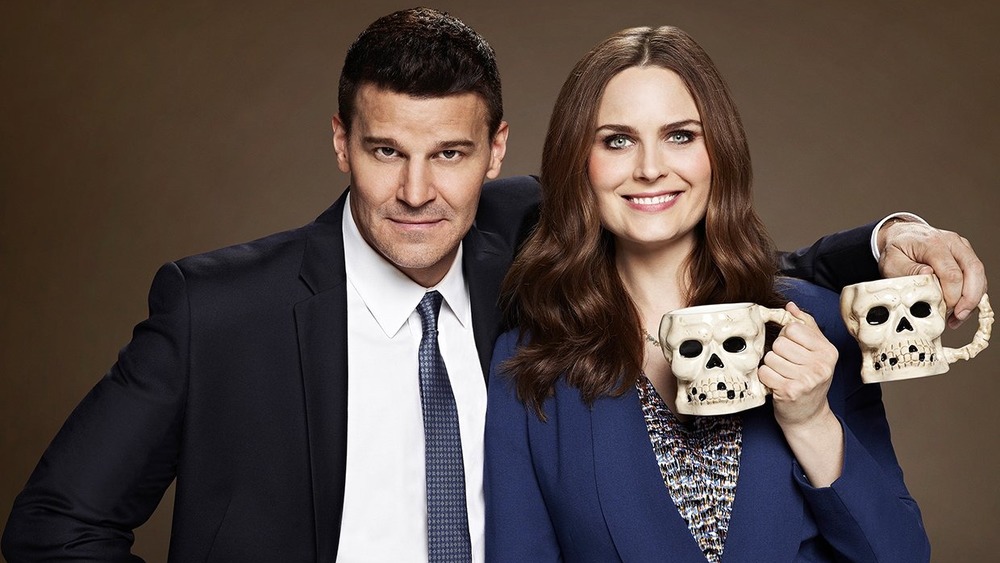 Fox
David Boreanaz took on the role of Angel on Buffy the Vampire Slayer during its first season in 1997. Angel then got his own series from '99 to 2004. A year later, Boreanaz took on the role of Agent Seely Booth on Bones, and when that series ended in 2017, he began playing Jason Hayes on SEAL Team. As the star of so many hit shows across multiple decades, it's safe to call Boreanaz a TV icon.
Kate Woods worked with Boreanaz on eight episodes of Bones. "The really interesting thing about David is he's a really, really brilliant director," says Woods. "Not that he ever really referred to it when you're working with him. He never was like that, but he knows the business so well, that it was very easy to work with him in that way."
Boreanaz made his directing debut during the fifth and final season of Angel with an episode called "Soul Purpose" before going on to direct 11 episodes of Bones. He's also directed three episodes of his current series SEAL Team. For Woods, his abilities at the helm come as no surprise.
"He really knows how to turn it on and turn it off so that he grabs as much time as he can in and around the crazy schedule that he's got," says Woods of Boreanaz. "He knows how to work a schedule to his advantage, and of course, being the star of every show that he's done, that's the first requirement — as it was with Hugh [Laurie]. And with David on Bones, it was easier because he was only in about half the show."
How Hugh Laurie's time on the House set changed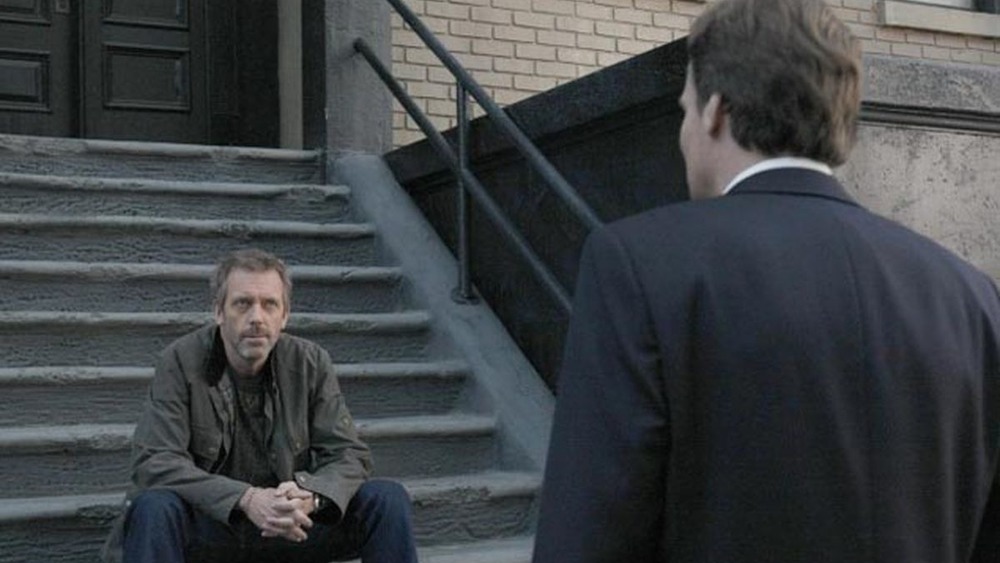 NBC
As Woods knows all too well, being number one on the call sheet for a long-running TV show isn't easy. Many audiences may not realize just what a toll it can take on an actor to be in nearly every scene for years at a time. Eight seasons is a long time to be the star of an intense drama, especially when your character is known for long speeches involving elaborate explanations of obscure medical science. It's not a secret that Hugh Laurie likened playing Gregory House to being in a "gilded cage."
In an interview with the Radio Times, Laurie had hinted as much about his time on House. "I had some pretty bleak times, dark days when it seemed like there was no escape," he said. "There were times when I'd think, 'If I were just to have an accident on the way to the studio and win a couple of days off to recover, how brilliant would that be?'"
Woods can confirm how challenging things could be for Laurie, who she described as "one of the smartest people" she'd ever worked with. "You have to get Hugh in and out as quickly as possible," Woods explains. By the time she'd come on board to direct an episode of House in 2011, the show had been on for seven years. "Hugh almost died the first couple of years on House, and then by the time I came around, they had this very specific amount of time for him so he could survive."
The next time you're binging your favorite long-running TV addiction, think about all the hard work put in not just by the stars, but by dedicated directors like Kate Woods.
Both Bones and House are currently available to stream on Amazon Prime, and The Good Lord Bird can be found on Showtime.