Outside The Wire 2: Will There Be A Sequel?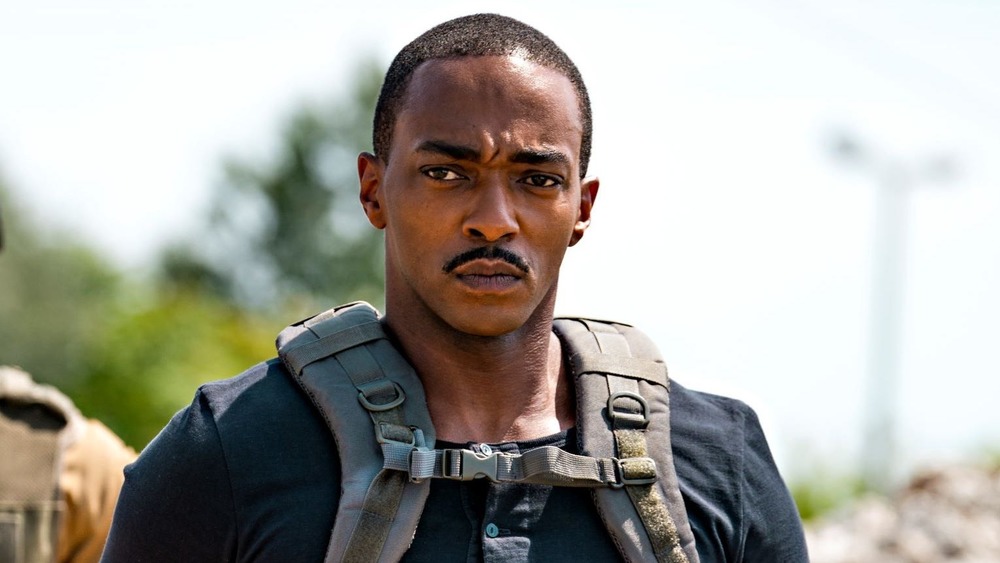 Jonathan Prime/Netflix
Outside the Wire, the sci-fi action thriller starring Anthony Mackie and Damson Idris, was released on Netflix on January 15 and spent a few days at No. 1 on the streaming service's daily Top 10 chart before sliding to No. 2, where it's currently sitting. Since Netflix movie releases are not dependent on box office gross, the only real measurement for commercial success on the platform is how many subscribers watch it — and Netflix only releases viewer numbers when the numbers serve them. So we don't know for sure if Outside the Wire is doing well enough to warrant a sequel. But anecdotal evidence is leaning a certain way.
Director Mikael Håfström's film is set in 2036 and tells the story of a U.S. military drone pilot, Lt. Thomas Harp (Idris), who disobeys an order and kills two Marines with a missile in order to save the lives of 38 others. He's sent to the frontline of the war in the Ukraine in order to get an education in the realities of combat and is put under the command of Capt. Leo (Mackie), a sentient android super-soldier with beliefs and goals that don't align with those of his military creators. When Leo takes Harp on a mission to secure nuclear codes in order to keep them from falling into the hands of a terrorist, Harp learns valuable lessons about what it means to be human, especially in the context of war.
Will Outside the Wire get a sequel?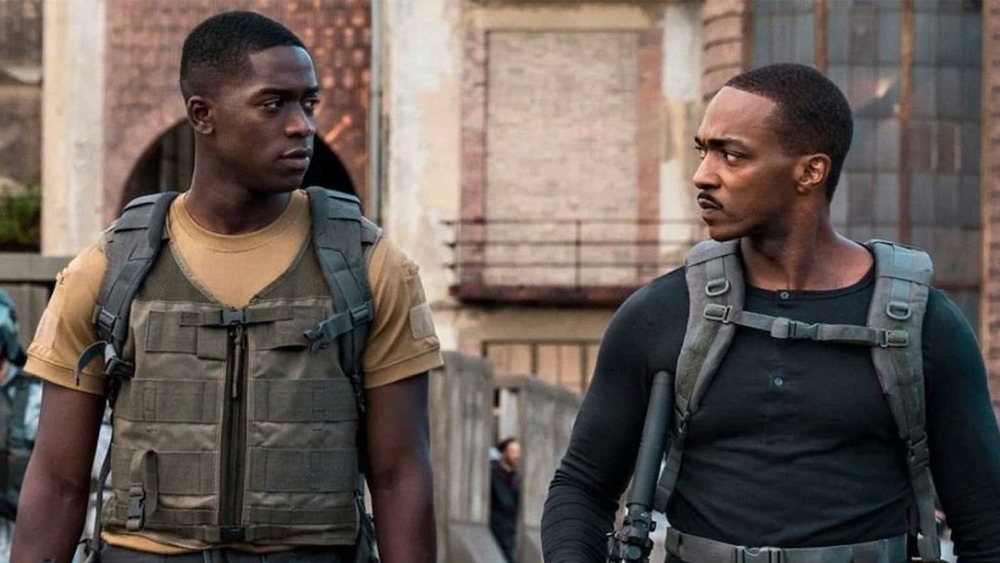 Jonathan Prime/Netflix
Whether or not Netflix movies get sequels comes down to cost vs. value added to the service, according to IGN. In other words, did enough subscribers watch the first movie to justify the cost of a second. A movie only has to be a modest hit to get a sequel, as long as it's relatively inexpensive to produce; on the other hand, an expensive movie has to overperform in order to warrant reinvestment. Outside the Wire's budget figures are not publicly available, but the film's dearth of big stars, mid-grade special effects, and Budapest filming location suggest that Netflix didn't sell out Bright-level money on it. At the same time, even mid-budget science fiction is expensive to do right, and Outside the Wire is not at all shabbily made.
According to Indiewire, Outside the Wire was the top title on Netflix its opening weekend, but its reign was short and it remains to be seen how much staying power it has in the Top 10. Its long-term performance will be part of the sequel calculation; if it drops quickly, you can assume it won't be back and the fact that it couldn't muster a week in the top spot doesn't bode well for its franchise chances. Furthermore, the movie is not a critical success, with a lackluster 36% score on Rotten Tomatoes, despite the 71% audience score. Those who have seen it don't seem to care very much about it: a Google search for "outside the wire memes" turns up zero results, so it doesn't seem to be entering the zeitgeist in a way that demands Netflix make another one. 
It's unlikely that we'll see an Outside the Wire sequel, even if it brings Anthony Mackie back as Leo 2.0, but fans will have to wait and see. If Netflix announces anything, it won't likely happen for a few months.