The Forgotten Jason Statham Crime Thriller That's Killing It On Netflix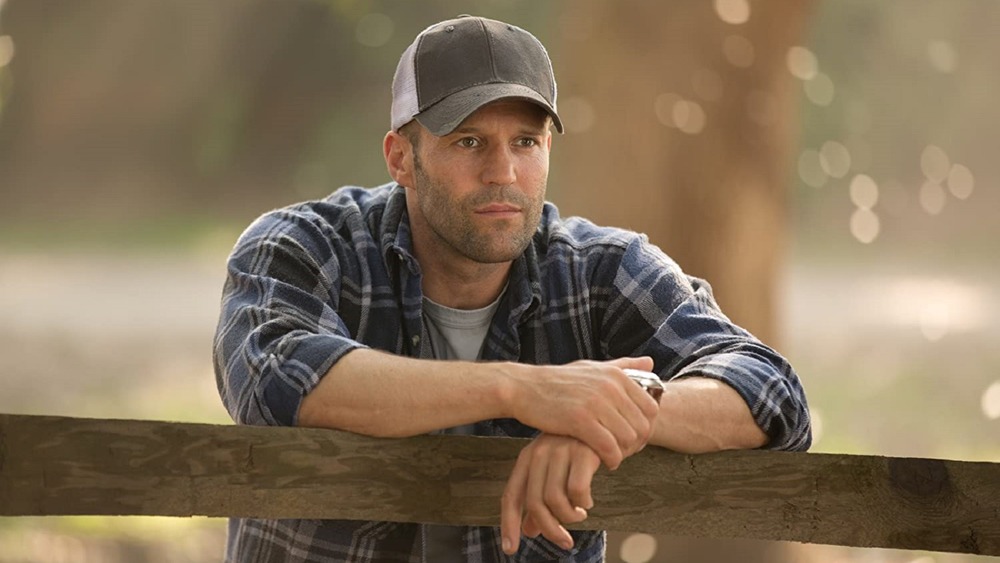 Open Road Films
One of the best things about being a fan of Jason Statham is that even a mediocre Statham movie still has Statham in it. The magnetic British action star has been cracking skulls and delivering delightfully hammy lines for over two decades. Whether he's a snarling villain or a hardened hero, Statham has turned in dozens of extremely enjoyable performances since he was first introduced as part of Guy Ritchie's repertory of British toughs in the late '90s.
If you're even a casual enjoyer of Statham's work, then you've probably seen him in The Transporter and Crank, and surely as part of the impressive ensembles in the Expendables and Fast & the Furious franchises. You've probably even caught his surprisingly effective comedic work in Spy and Gnomeo & Juliet. But there are some movies in the actor's oeuvre that only hardcore STANthams are likely to have seen. Enter one of Netflix's current Top 10 Most Watched movies: Homefront.
There's a good chance the name isn't ringing any bells, as despite some obvious draws (Statham, James Franco playing a character named Gator, Winona Ryder as a hardened criminal), the movie never made much of a splash. But as so many films have in the past, it's getting another life thanks to Netflix. Here's what you need to know about this overlooked Statham action thriller.
What is Homefront about?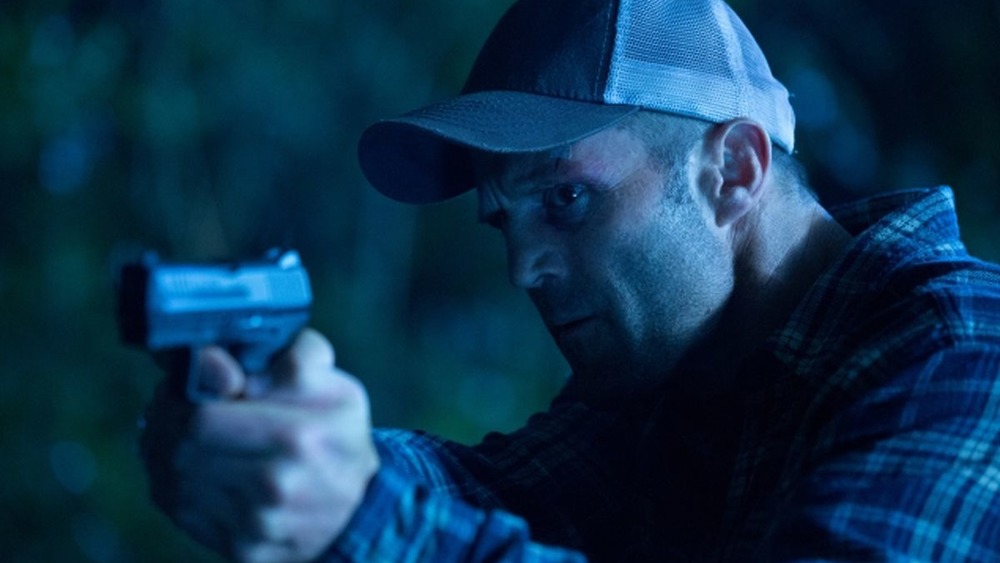 Open Road Films
After a violent drug raid gone bad and the loss of his wife, DEA Agent Phil Broker decides to take his daughter, Maddy (Izabela Vidovic) and retire in what he believes will be a quiet Louisiana parish. Unfortunately, it's not long before Broker learns that not all of his new neighbors are interested in rolling out the welcome wagon. After an altercation with some schoolyard bullies, Broker and Maddy land on the radar of local meth kingpin Gator (James Franco), his desperately addicted sister, Cassie (Kate Bosworth), and his vicious right-hand woman, Sheryl (Winona Ryder).
What starts as a game of intimidation quickly escalates when Gator learns that Broker isn't just some new guy in town, but a retired DEA agent, and Broker decides to put his old job skills to work to try and dismantle Gator's operation. Both sides find themselves entrenched in a violent back and forth. While Broker may be outnumbered, when Gator and Sheryl orchestrate the kidnapping of Maddy, he taps into a well of fury that the small town criminals couldn't have understood the depths of. Unfortunately for them, now that they've crossed the line, there's no going back.
Statham felt it was an honor to take over for Sylvester Stallone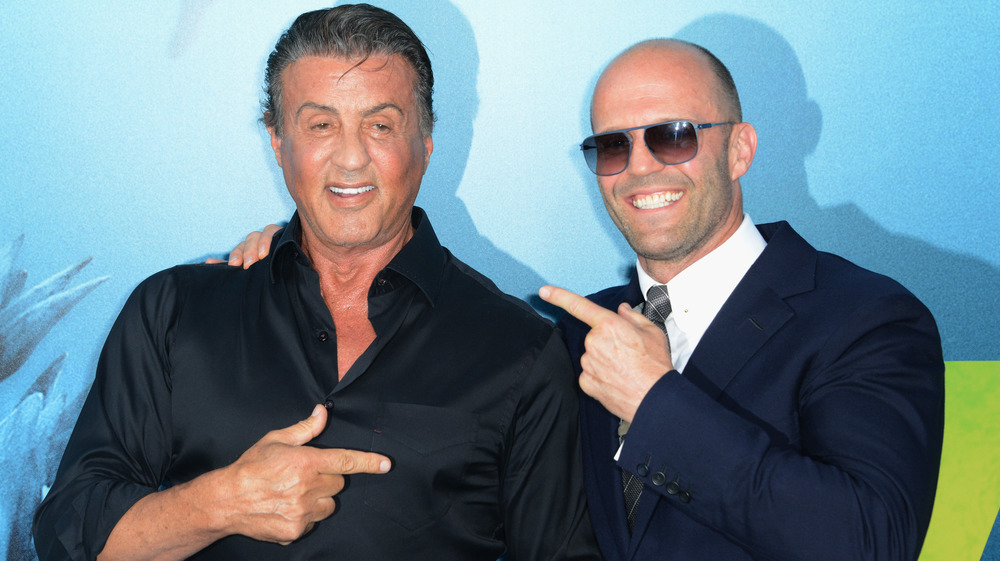 Albert L. Ortega/Getty Images
Statham has rarely met a group of fictional malicious criminals who he hasn't wanted to kick the dirt out of, but when it comes to Homefront, there was another big pull that helped bring him on board. The movie was written by Statham's The Expendables co-star and Oscar nominated screenwriter Sylvester Stallone. As Statham told Den of Geek, "He's one of the great writers. I think people forget how many great films he's written. You know, he wrote Cliffhanger, he wrote all of the Rockys, all of the Rambos, all of the Expendables films. It's like a library of mega-success."
In fact, when Stallone first wrote the script (which is based on a novel of the same name by Chuck Logan), he intended to star in it himself (via Variety). When it came time to actually make the movie, however, the legendary action star tapped Statham to take his place. While speaking with Den of Geek, Statham said that getting the call was "one of the biggest privileges you can get...a hand-delivered script for something [Stallone] wrote for himself."
But despite a script by one of the greats and a star that's more than capable of stepping into his shoes, when critics got a look at Homefront after its 2013 release, they didn't think it packed enough of a punch.
Critics couldn't see past Homefront's flaws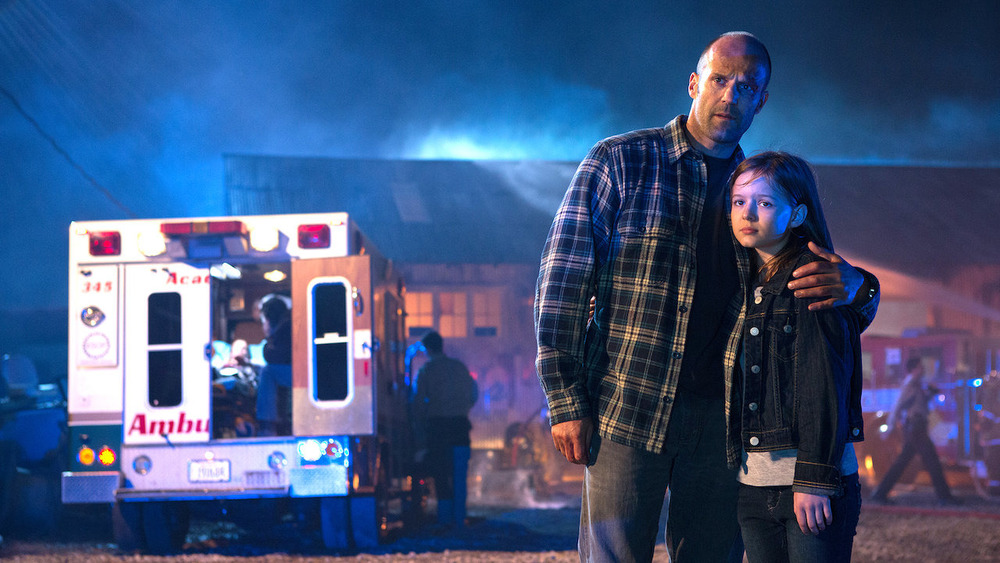 When it comes to movies in the "Jason Statham punches and kicks people" genre, the opinions of movie critics aren't always the best barometer for success. But, still, it's worth noting that the critical consensus is that Homefront has some major flaws that are hard to overlook.
Several critics, such as Ignatiy Vishnevetsky of AV Club, took issue with the movie's direction and cinematography. In their review, Vishnevetsky wrote, "Director Gary Fleder can't mount a compelling action scene [...] Sloppy, murky shots of men yelling and running are chopped together with no sense of rhythm or force [...] Homefront's cinematographer, Theo van de Sande, is a veteran of Adam Sandler movies, and it shows."
Others were impressed with the big-name talent the movie attracted, but ultimately didn't think Franco rose to the occasion or that Ryder's role played to her strengths. USA Today's Scott Bowles wrote of Franco's performances, "Like the story, Gator gets a lot more laughs than he'll get hairs standing on the back of your neck." On the flip side, they also noted a bright spot in the cast, "Bosworth, though, is terrific [...] her performance is the movie's lone standout turn."
However, not everyone was as dismissive. Manohla Dargis of The New York Times summed up their experience watching Homefront by writing that the film is "crammed with enough moving parts and unexpected distractions [...] to make it an indefensibly enjoyable piece of exploitation hackwork."
As you might expect with a film like this, the fans have been much more forgiving of its perceived weaknesses.
Action fans think Homefront is fresh, and they won't be told otherwise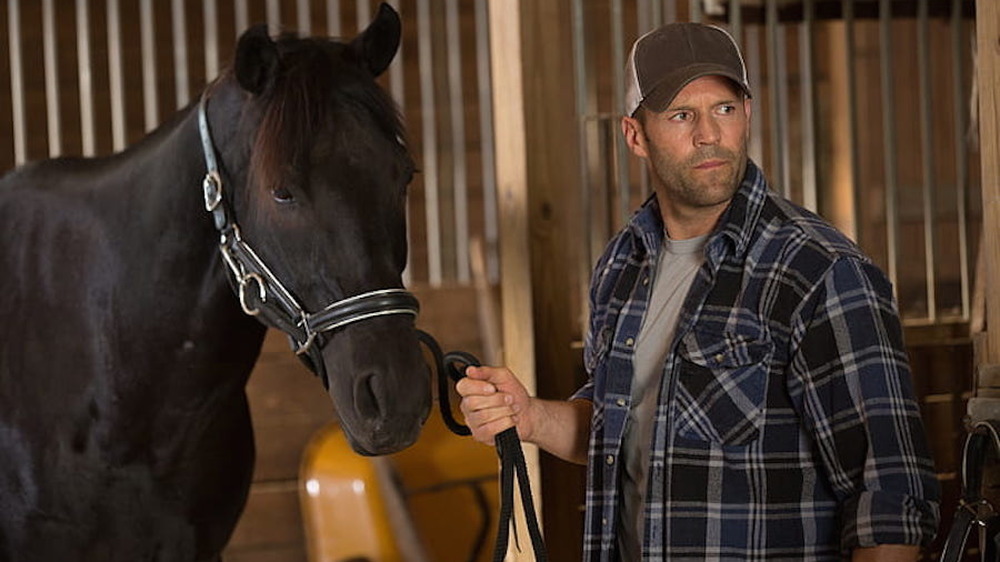 As noted above, Statham fans are pretty much insatiable, and the majority of them are all in for Homefront regardless of the critical drubbing. The Tomatometer may read rotten, but the fan score is a healthy 61% fresh. Super Reviewer Fernando M. wrote in his four-star review, "With a extraordinary performance by Jason Statham and excellent action sequences. Home front [sic] makes a great action film."
Though many fan reviewers on Rotten Tomatoes concede that the film could be a bit formulaic and predictable, most found enough redeeming qualities in the individual performances and the healthy dose of adrenaline they've come to expect from Statham vehicles. "Good film....," Jonathan R wrote, "predictable story but backed up by some good characters played by good actors ... some well choreographed fight scenes make for an enjoyable film."
Aztec R summed up the fan response pretty succinctly, writing that Homefront is a "Great movie to watch with your family and friends!" Will you share their enthusiasm?
Check out Homefront on Netflix, and decide for yourself whether you agree with the critics or the fans.