The CW Is Developing Another New Comic Book Series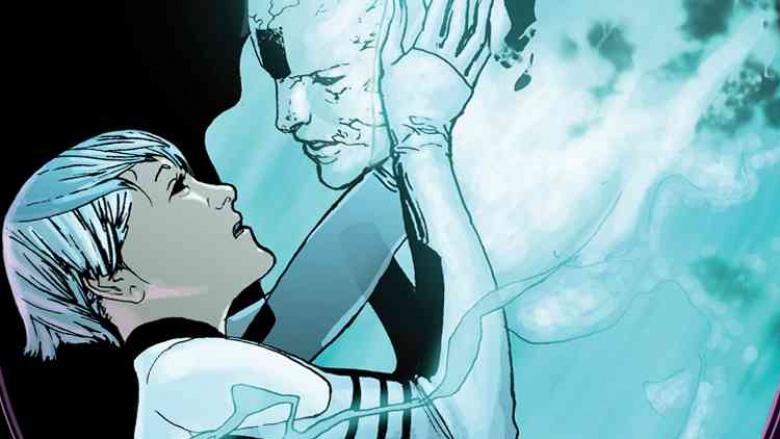 Much of the network's schedule is already anchored by comic book shows, but the CW is looking to add yet another to the lineup.
Deadline reports the network is in talks to develop a television series based on the Valiant Comics graphic novel Dr. Mirage, which follows a woman who is a paranormal investigator with the ability to speak to the souls of the dead. The only catch? She can't speak to the only one she actually wants to reach, the late love of her life. The CW's project is reportedly inspired by the 2013 run on the charter, dubbed The Death-Defying Dr. Mirage, from writer Jen Van Meter and artist Roberto de la Torre. The story followed the main character, Mirage, as she journeyed through the underworld in an effort to find her long-lost husband. No word on exactly how it might be adapted for TV, but that's a component of the comics. The series has received a good bit of acclaim the past few years, and has also been nominated for several awards along the way.
The script is reportedly being written by Gary Dauberman (Annabelle, the upcoming It movie), and he's also attached to produce if the project actually makes it out of development and scores a series order. Dr. Mirage is reportedly set up at CBS TV Studios, and is a co-production of DMG Entertainment (Iron Man 3, Looper, Point Break) and Valiant. If it does move forward, it'll mark Valiant Comics' first proper television series. Hey, there are only so many DC and Marvel properties out there, so it's only a matter of time before smaller publishers start to get a few more shows on the airwaves (it worked for The Walking Dead, right?).
Considering the CW has found outstanding success with comic book properties, led by its DC superhero slate of The Flash, Arrow, Legends of Tomorrow and Supergirl, it's no surprise the network would dip back into that pool again. Give it a few more seasons, and you'd think almost every CW show could be comic-inspired. Which actually doesn't sound too bad, does it? The network also has the zombie-focused critical darling iZombie (itself based on a DC comic), and the long-running Supernatural on its schedule, so a paranormal comic book show could certainly hit the creative sweet spot. It's important to note this deal is apparently still early, as io9 pointed out in a follow-up report, but it certainly would make a lot of sense on the CW's schedule.
What do you think? Do you want to see Dr. Mirage on the small screen?