The Yellowstone Actor That You Didn't Notice Starred In Cobra Kai Season 3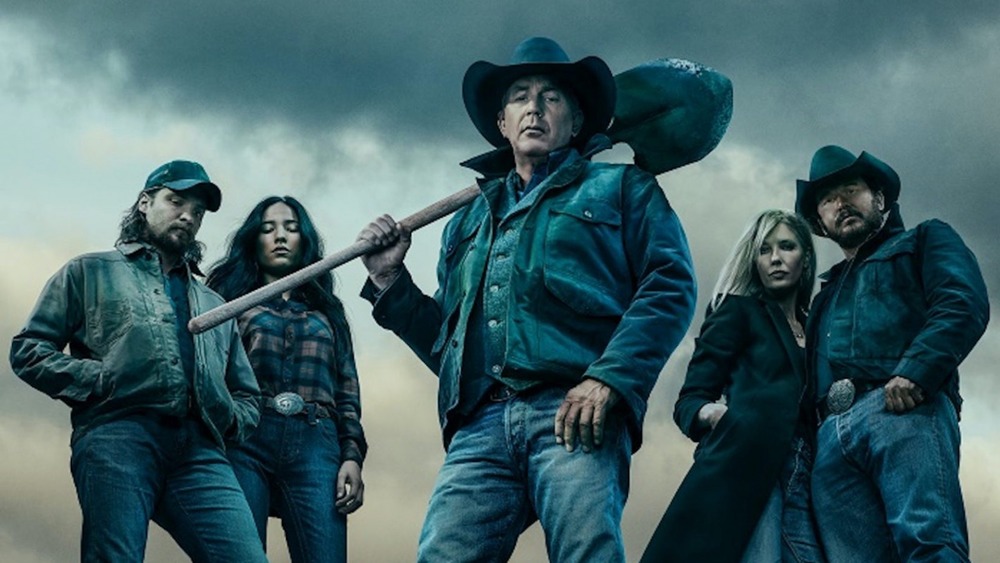 Paramount Network
On the surface, it would seem like Paramount Network's Yellowstone and Netflix's Cobra Kai have absolutely nothing in common, apart from the occasional bout of violence. After all, the former is a gritty modern western that finds its drama from brutal land disputes, and its beauty from the stunning vistas of Montana. Meanwhile, the latter series resurrects The Karate Kid franchise, and dives head-first into 1980s lore, teenage drama, and the difficulties of middle age, while largely eschewing panoramic landscapes in favor of comedic antics and intricately choreographed spin-kicks. 
The sheer tonal difference between the two shows makes it as hard to imagine William Zabka (who plays Johnny Lawrence on Cobra Kai) going about his day on the Yellowstone Ranch as it would be to see Kevin Costner (Yellowstone's John Dutton) in an out-and-out karate battle against Daniel LaRusso (Ralph Macchio). 
Still, despite all these differences, the two shows do in fact have one, unexpected connection, thanks to the Yellowstone actor that you didn't notice starred in Cobra Kai season 3.
Terry Serpico is a sleazy businessman on Yellowstone and a ruthless captain on Cobra Kai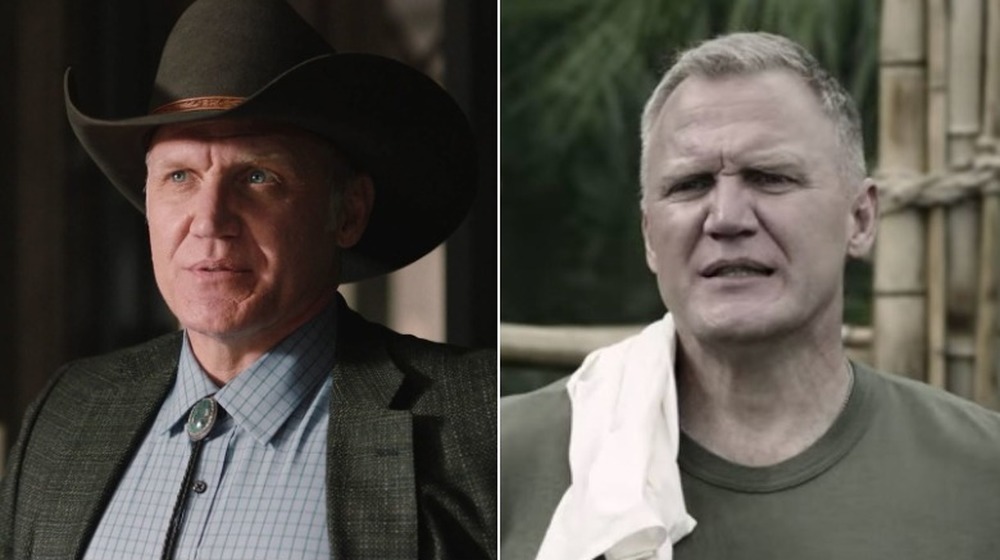 Paramount Network, Netflix
Yellowstone fans no doubt remember the dangerous Beck brothers, who are a major presence in the show's real estate battles, until their rather decisive downfall in the season 2 finale, "Sins of the Father." The eerie Malcolm Beck (as played by villain actor extraordinaire Neal McDonough) serves as the season's main villain, but his brother, Teal, is also a force to be reckoned with ... especially when you watch Cobra Kai season 3, and happen to see the same dude training John Kreese (Barrett Carnahan) in Vietnam, thereby eventually setting the young man on a path of darkness that turns him into an abusive, manipulative karate master that everyone loves to hate.
Yes, the same man portrays both Teal Beck and Cobra Kai's ruthless Captain Turner — namely, veteran actor Terry Serpico, whom you might also remember from The Flight Attendant, Homeland, Designated Survivor, or any number of his other prominent TV show appearances. 
Though Serpico is something of a familiar face, the truth is that some fans didn't recognize him on Cobra Kai right away, for a pretty surprising reason: Per Express, they initially thought he was Anthony Michael Hall, a longtime actor who's famous for his string of "geeky kid" roles in 1980s movies, and looks somewhat similar. While it's indeed enticing to imagine the kid from National Lampoon's Vacation throwing The Karate Kid uber-villain around with ease, it's hard to imagine anyone pulling off the role of Captain Turner better than Serpico.