You'll Barely Recognize Gunther From Friends Now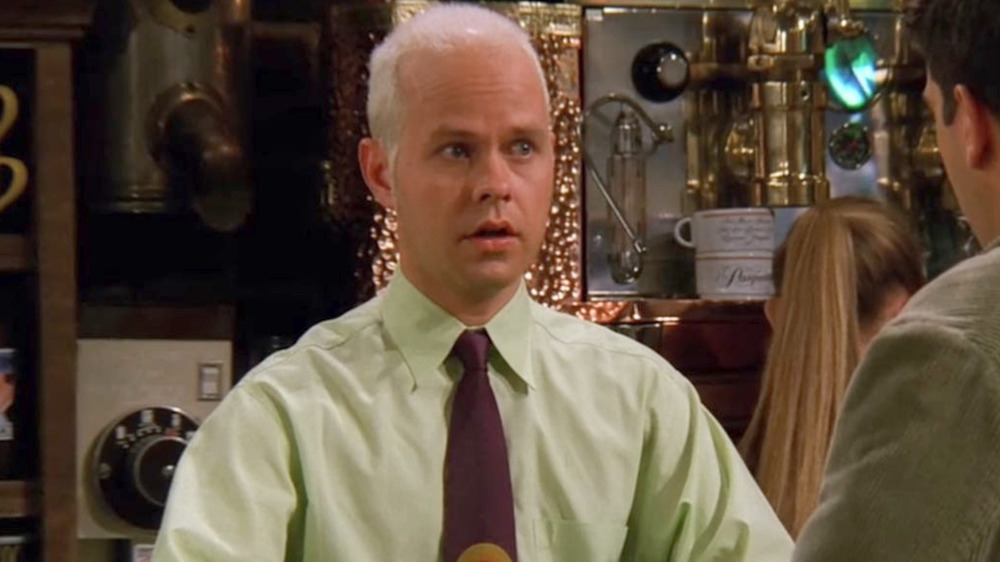 NBCUniversal
You might not know the name "James Michael Tyler." However, if in the last three decades you've lived among other humans and owned any electronic device that allows you to watch television, you've probably seen Tyler's famous onscreen persona: the character of Gunther on the hit sitcom Friends.
Tyler's name might have been overlooked on a show that made stars of all its core cast members — launching Jennifer Aniston in particular to A-list status — and that featured a revolving door of guest stars who all went on to join Aniston at the top of the Hollywood hierarchy. However, Gunther is as iconic a character as any of the series' six mainstays. The adorkable, often acerbic manager of the gang's favorite coffee shop, Central Perk, was a staple side character through all ten seasons of the show. He was most known for his enduring (maybe endearing, maybe creepily obsessive) love for Rachel, played by Aniston. Though he never captured Rachel's affections, Gunther caught the attention of fans and remains a revered part of the Friends legacy.
Credit that to the character's quirkiness, or perhaps James Michael Tyler's success delivering Gunther's scene-stealing, wry remarks. Yes, by playing a man with only one name, this actor with three first names became an unforgettable face of pop culture.
However, Tyler's face these days isn't the one the world came to know all those years ago — or in the past few years, for those who found the show only recently via Netflix, cable reruns, or its latest streaming homes. These days, you'd barely recognize Gunther from Friends.
Life (and looks) after Friends
James Michael Tyler no longer bears the bleach-blond hair that was Gunther's trademark physical trait, which Rachel described in the series finale as being "brighter than the sun." He also no longer keeps his face clean-shaven, a look that gave Gunther a sort of boy-trapped-in-a-man's-body aesthetic. Instead, Tyler's hair is now brown, and he's made appearances — like on The Today Show in 2019 – sporting a full beard and mustache. His image is more grizzled academic and less aw-shucks hapless jester.
But even if his looks have strayed far from Gunther, Tyler still seems happy to talk about his most well-known role. During that Today Show appearance in early November 2019, he recalled some of Gunther's best lines and reflected on the show's enduring popularity. Likewise, fans and media outlets still talk about Gunther to this day.
And while Tyler never quite hit the career lottery following Friends, he found other work after his decade as Gunther. According to IMDb, he appeared in an episode of Scrubs, played himself in an episode of Friends star Matt LeBlanc's comeback hit comedy Episodes, and landed a few other roles, including ones in several short films. Most recently, Tyler had a role in the short film The Gesture and the Word, which played at various festivals in 2020.
It's uncertain where you might see Tyler next, but if you miss the sardonic blond he was as Gunther, you can re-watch Friends on Hulu or HBO Max (with subscriptions).