Why That Statue In Disney Pixar's Soul Means More Than You Realized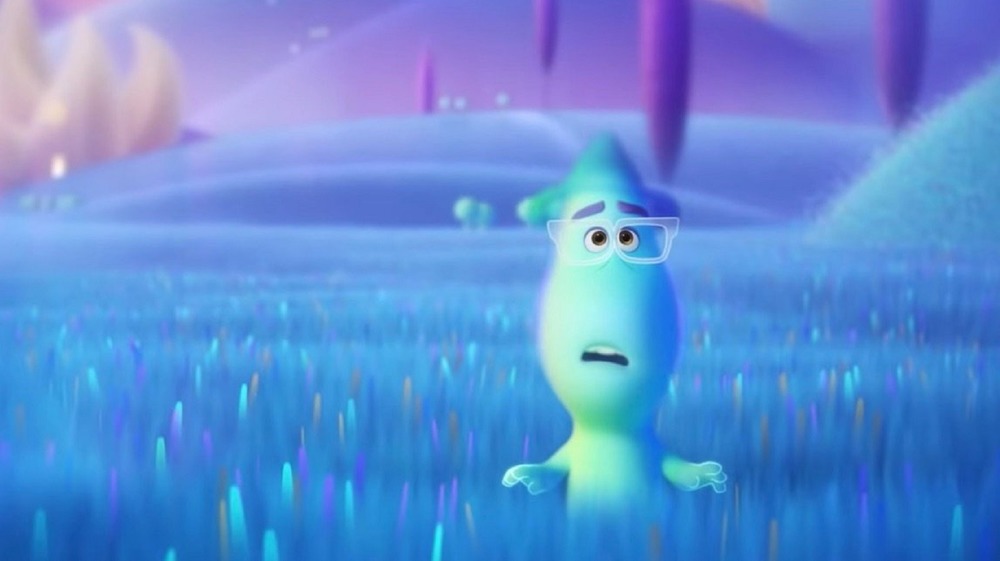 Disney/Pixar
The storytellers at Pixar are famous for cramming more hidden details into their movies than even the most ambitious Easter bunny could hope to deliver. The imagination factory's latest creation, Soul, continues this grand tradition even as it treads new existential ground.
The Easter eggs you missed in Soul include the names of legendary mentors 22 (voiced by Tina Fey) has defeated, objects from other Pixar movies waiting to be explored in the Hall of Everything, and a cameo from New York's favorite Italian food-loving rodent. But there's one that you may have encountered in real life, even if you can't quite put your finger on where you've seen it before or why it conjures up a sense of magical nostalgia. It comes right at the start of the movie, and you might have missed it altogether.
This is why that statue in Disney Pixar's Soul means more than you realized, and why it might seem familiar.
The statue of Börgensson looks very familiar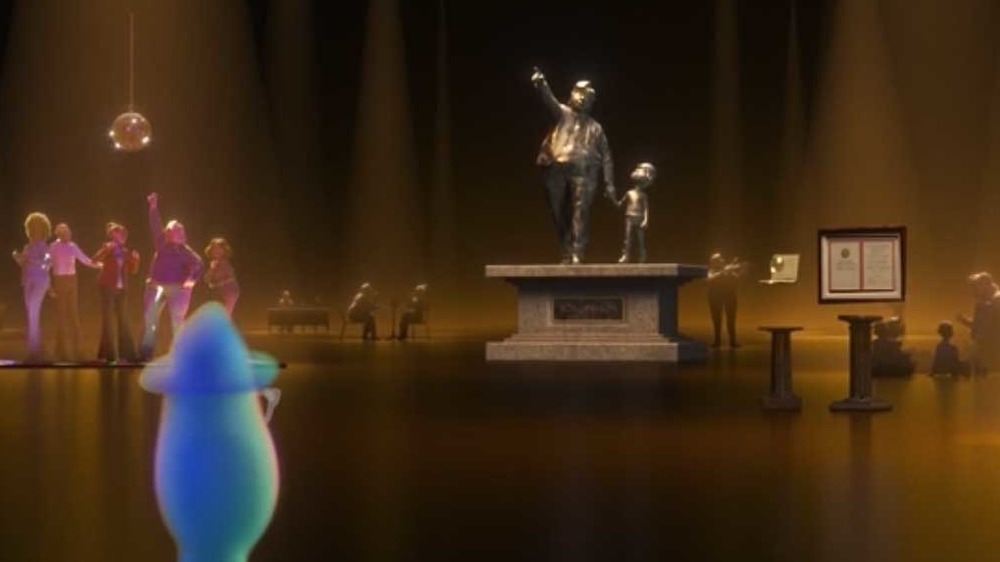 Disney/Pixar
When Joe (voiced by Jamie Foxx) steals a random name tag with the hopes of escaping the Great Before, he doesn't realize he's impersonating Nobel prize-winning child psychologist Dr. Bjorn Börgensson. Until, that is, he's treated to a personal tour of Dr. Börgensson's greatest achievements, which have been commemorated somewhere on Earth with a statue in his honor. The statue shows Dr. Börgensson walking hand in hand with a young child, pointing at something in the distance.
This statue probably feels familiar to Disney fans, because it's a reference to a very similar one that greets guests at Disney parks. Known as "Partners," the sculpture shows Walt Disney pointing to something in the distance with his right hand, while holding Mickey Mouse's hand in his left. The real statues are a little larger than life-size: Walt Disney was 5'10", where the statues stand at 6'5" to give bronze Walt a better view of his park. And unlike the Hidden Mickeys in Disney Parks that you won't find without a plane, this scaling-up also makes it easier for even the tiniest of guests to see.
A tribute to a Disney legend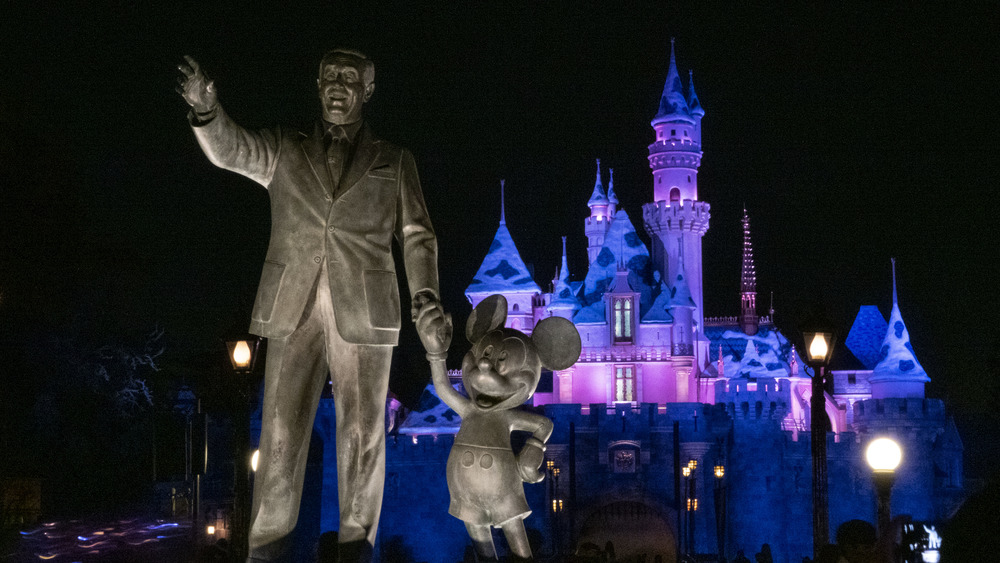 Paul Rovere/Getty Images
Soul's tribute to "Partners" isn't just about commemorating Walt Disney. The original statue was designed by Blaine Gibson for Mickey Mouse's 65th birthday on November 18, 1993. Gibson started out working in the animation department at the Walt Disney Studios, but his real passion was sculpture. When Walt himself learned about this in 1954, he assigned Gibson to work on the plans for this new idea he'd had: a theme park he called Disneyland. Gibson retired in 1983, but came back ten years later to work on the tribute to his former boss. That year, he was officially honored as a Disney Legend — the Hall of Fame for Disney artists and performers.
There are now five "Partners" statues in Disney properties around the world. Two years after the original was installed at Disneyland in Anaheim, California, a replica was added to Florida's Magic Kingdom at Walt Disney World. In 1998, Tokyo Disneyland got its own to celebrate that park's 15th anniversary, followed by one at the Walt Disney Studio lot in Burbank in December 2001 and another at Paris' Walt Disney Studio Park a few months later.
Of course, greeting excited guests for nearly three decades, rain or shine, had an impact on Gibson's original Anaheim statue. In 2020, the bronze was restored in time for Mickey's birthday that November. You rarely see Disney's "Sensational Six" in movies, but it's nice to know there's a subtle nod to Mickey (and Blaine Gibson) in Soul.