Matt Damon Will Have A Cameo In Ocean's Eight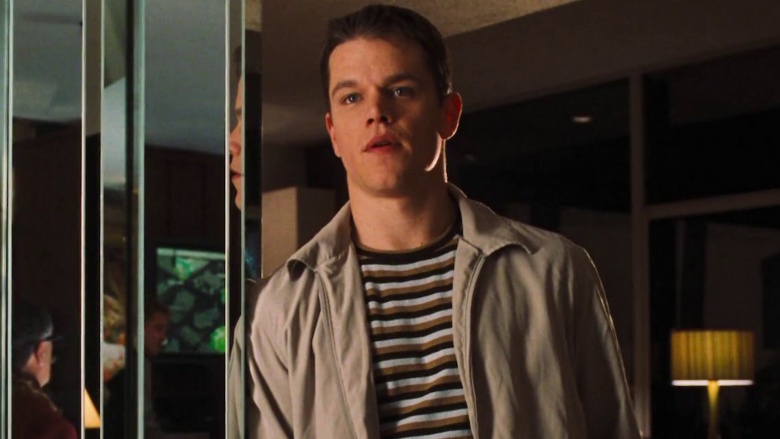 Although it's still not entirely clear how the girl-powered spin-off Ocean's Eight will tie into the original trilogy, at least one Ocean's Eleven co-star will probably pop up.
Matt Damon, who played young pickpocket Linus Caldwell in Steven Soderbergh's series, told Entertainment Tonight that he's filming a cameo for the flick starring Sandra Bullock, Cate Blanchett, Anne Hathaway, Helena Bonham Carter, Mindy Kaling, Sarah Paulson, and Rihanna.
"I'm doing a little bit in the movie," Damon said. "I haven't read [the script] yet, but the cast is phenomenal and I'm excited to see what those women do with it. It's going to be fun."
Although Ocean's Eight will be set in the same universe as Ocean's Eleven, details about the plot are still locked up pretty tight. According to ScreenCrush, it will revolve around Bullock's character, who assembles a team of con-artists and thieves for a heist at a high-end fashion event. Although it was rumored that Bullock would play the sister of George Clooney's Danny Ocean, that's not certain. Clooney was reportedly written out to focus on the new cast.
Clooney and Soderbergh will co-produce the movie, but Soderbergh's longtime friend Gary Ross (The Hunger Games) will helm the spin-off. It's slated to arrive in theaters June 8, 2018.