Welcome To Plathville Season 3 - What We Know So Far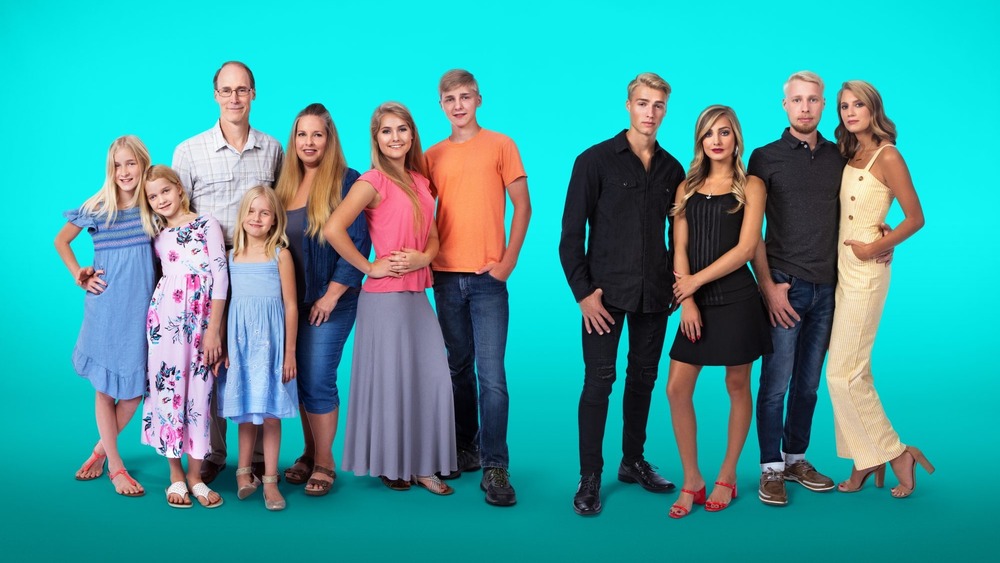 TLC
Welcome to Plathville, a TLC reality show that premiered its first season in late 2019, just wrapped up a successful season 2 on January 5, 2021. The popular series follows Kim and Barry Plath and eight of their nine children, as they live a relatively conservative life in Georgia. Ranging in age from 22 to 6, the kids are all over the place in terms of personalities, hobbies, and goals. The oldest sibling, Hosanna, lives in Ohio and is not in the show.
Season 1 focuses on the Plath family and their intense restrictions, including no television or sugar, being homeschooled, and following strict Christian values. Soon into the series, the older siblings — in particular the oldest son, Ethan — start to go out on their own, rebelling against their parents' beliefs and venturing out into the real world. The next two oldest siblings, Moriah and Micah, also start to branch out from their parents' influence.
Season 2 continued on with this storyline, as Ethan and his wife, Olivia, started to live a more liberal, yet still Christian, lifestyle on their own. This causes controversy with Kim and Barry, who limit the couple's access to the younger siblings. The second season shows Ethan's journey as he learns to defend Olivia from his parents and take a stand against their strict and harmful choices.
When will Welcome to Plathville season 3 come out?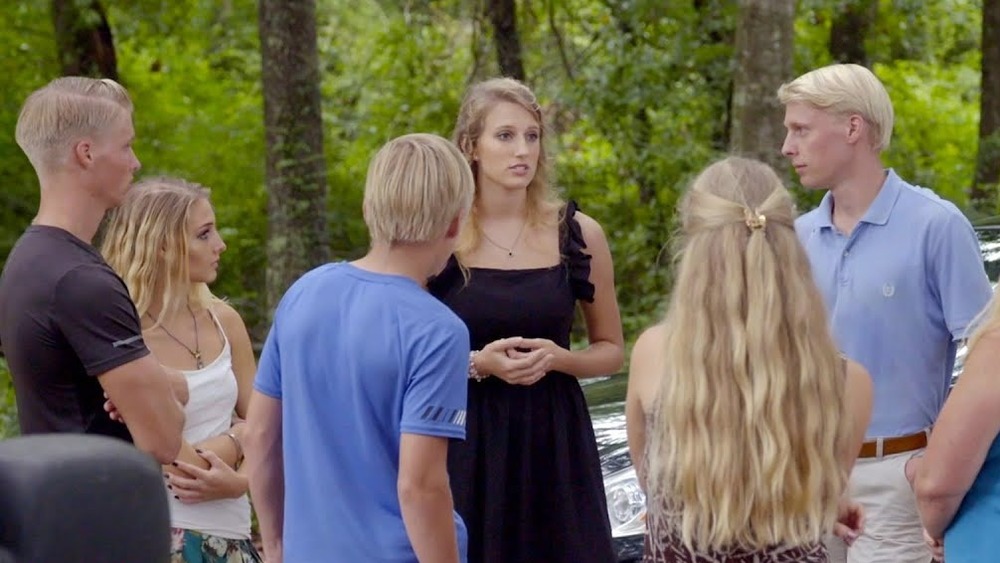 TLC
As of right now, TLC has not officially renewed or canceled Welcome to Plathville. But considering how well the show has been doing and how strong the response from fans is, it's highly likely that the show will continue on as long as the family wants to keep filming. The second season ended with quite the dramatic finale, so fans are eager to find out what happens next for Ethan, Olivia, Moriah, and all the others.
Season 1 premiered in November 2019, with season 2 starting around the same time in 2020. With this in mind, it's likely that the third season — if there is one — will begin airing some time in November 2021. As for how long the season could be, it's hard to tell. Season 1 had six episodes and season 2 had nine, so if fans are lucky, the hypothetical third season could be even longer.
Who is in the cast of Welcome to Plathville season 3?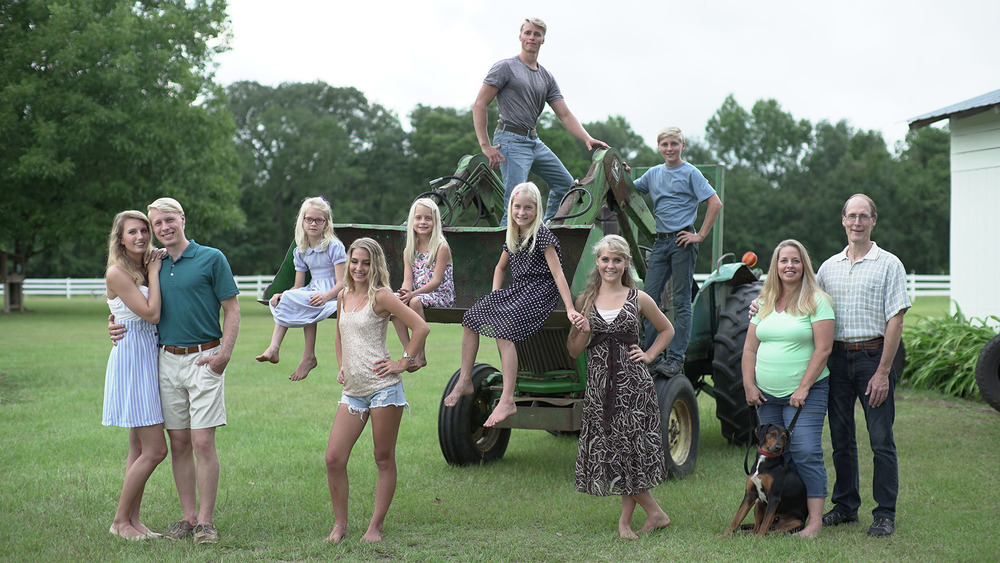 TLC
For seasons 1 and 2, the cast consists of the parents, Kim and Barry Plath, and eight of their children. This includes Ethan, 22, Micah, 19, Moriah, 17, Lydia, 16, Isaac, 14, Amber, 11, Cassia, 9, and Mercy, 6 (as their ages are listed on IMDb). Along with the main family, Ethan's wife of the same age, Olivia, is a part of the main cast. The second eldest sibling, Hosanna, hasn't appeared on the series yet, but there's always the possibility that she may show up as well, along with her husband and child. 
Other people featured in Welcome to Plathville in the past include Moriah's boyfriend Max and Micah's girlfriend Helena, but both couples have since broken up. It's possible that a third season may feature any new people they might be dating, as Micah currently has a new girlfriend named Caroline (via In Touch Weekly).
What will happen in Welcome to Plathville season 3?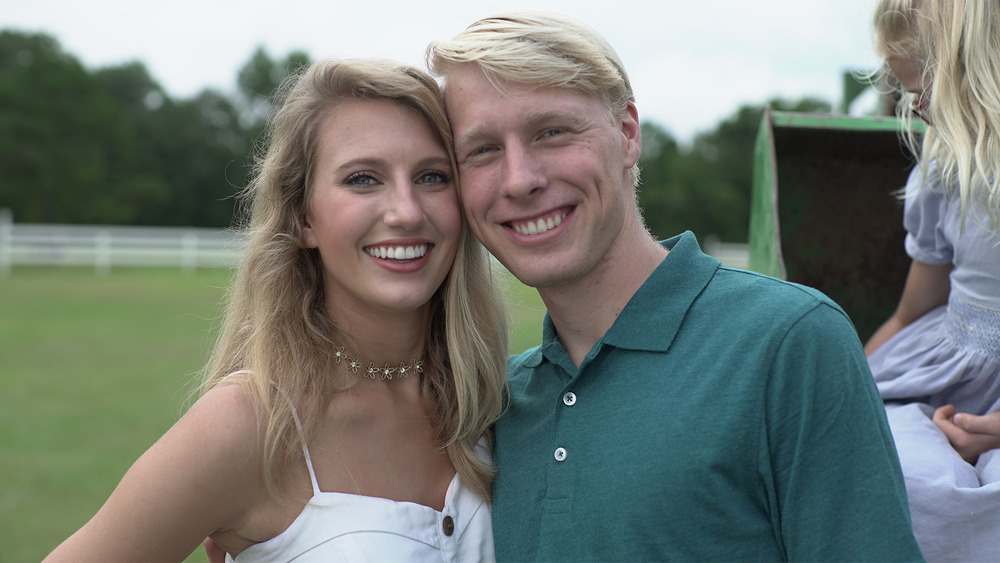 TLC
Ethan and his wife, Olivia, have been at the center of the main conflict in season 2. Ethan's parents see Olivia as a bad influence on their son, due to her introducing him to things like non-Christian music and beer, and they are afraid of her spreading this influence to the younger siblings. After telling the young couple that they cannot see the younger siblings without her or Barry present, Kim damages her relationship with Ethan, to the point where he says him and Olivia would not be visiting again unless she changes her opinion on his wife.
Continuing on from that, a third season would likely focus on Ethan and Olivia's life on their own, with the possibility of moving hinted at in the finale. As for the other siblings, Micah is beginning his modeling career, and Moriah is trying to figure out what she wants to do with her life, whether it be singing, acting, or something else entirely. Now separated from their older siblings, the kids left at home with Kim and Barry have a lot to work through as well. Isaac mentions an interest in going into the Air Force in season 2, potentially finding his own way to break away from the family, while Lydia continues to struggle with the family's split. Kim and Barry seem unlikely to apologize for their actions anytime soon.