Robert Redford Is Retiring From Acting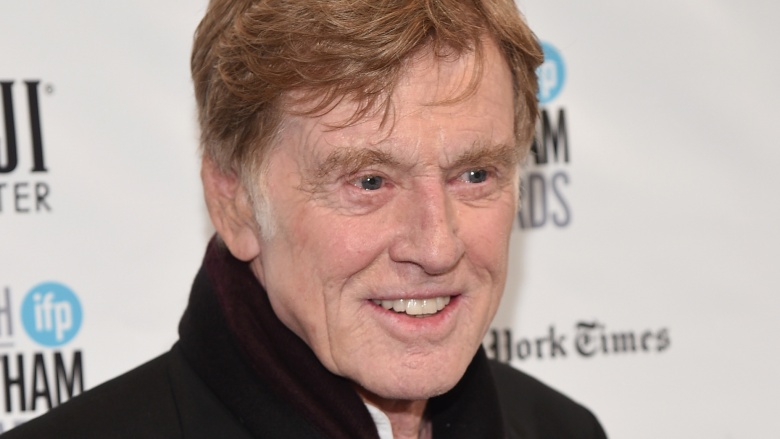 Getty Images
Movie legend Robert Redford says he's ready ride off into the sunset, at least when it comes to acting.
In an interview with his grandson Dylan (via
Variety
), the 80-year-old actor and filmmaker revealed that he'll retire from acting after he finishes his final two films.
During the conversation, Redford said he plans to focus entirely on directing and sketching–one of his longtime passions.
"I'm getting tired of acting," Redford said. "I'm an impatient person, so it's hard for me to sit around and do take after take after take. At this point in my life, age 80, it'd give me more satisfaction because I'm not dependent on anybody. It's just me, just the way it used to be, and so going back to sketching—that's sort of where my head is right now... I'm thinking of moving in that direction and not acting so much."
If he really means it, that means Redford's final two acting performances will be Our Souls at Night with Jane Fonda and Old Man With a Gun with Casey Affleck. According to IMDb, he'll also appear in the upcoming films The Discovery and Come Sunday."Once they're done, then I'm going to say, 'Okay, that's goodbye to all that,' and then just focus on directing," Redford said.
He began his acting career in the '60s with appearances on TV shows like The Untouchables, Alfred Hitchcock Presents, and The Twilight Zone, before moving into feature films including his breakout starring role in 1969's Butch Cassidy and the Sundance Kid. He later received an Oscar nomination for 1973's The Sting, and received widespread acclaim for 1976's All the President's Men.
The first film he directed, 1980's Ordinary People, won an Oscar for Best Picture, and he founded the Sundance Institute the following year. That organization brought about the Sundance Film Festival, prompting TIME to name him the "Godfather of Indie Film."
But he continued acting in the '80s ad '90s with flicks like The Natural, Indecent Proposal, Up Close & Personal, and The Horse Whisperer. In recent years, he appeared as
Alexander Pierce
in 2014's Captain America: The Winter Soldier.
And his performance in 2013's All Is Lost definitely belongs on this list of movies in which the lead actor
barely spoke
.