Arrow Star Says Season 5 Could Be The Show's Last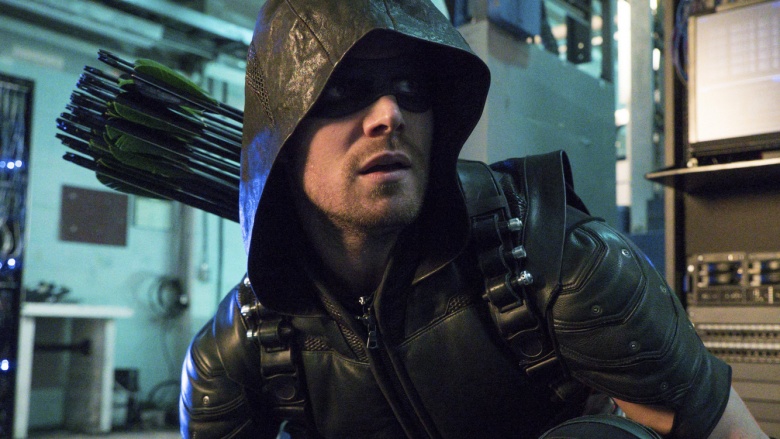 The CW's Arrow helped kickstart the network's hugely successful DC Comics superhero universe, but the series' star says it could potentially be time to hang up his bow.
While talking about the show's current season, star Stephen Amell said (via Entertainment Weekly) the series might be reaching its natural end point. Put simply: It all depends on if they can get it back on track in the fifth season. Fans were largely mixed about the quality of the show's fourth season, and Amell agrees the Damien Darhk-focused storyline arc could have been better. Amell alluded to last season as the same way there can be "a lull in any relationship where you need to have a 'come to Jesus' moment, so to speak" and admitted he felt the real heart of the series became "lost in the shuffle," which he hopes has served as a catalyst to "refocus" in the new season.
After spending the past few seasons helping launch spinoffs such as Flash and Legends of Tomorrow, Amell said he wants to see Arrow get back to telling the story of a man trying to save his city that made it such a hit during its first few seasons. Amell said the series' mission was "augmented and changed" over the years to accommodate and support the growth of the shared universe, but he seems hopeful the show could get back on track, and laid out the mandate: "We are a street-level crime fighting show. We're at our best when we're focused on those things."
If Arrow can't get it back on track? Amell said he believes season five is basically a "throw-down-the-gauntlet year" for the show. They either find the "magic formula" to make it compelling once again, or it could be the last year. There's no doubt the show has made some major course corrections this season. The writers have introduced several new heroes to join Oliver (Stephen Amell) on his mission to save Star City, adding new blood to the ensemble and focusing on smaller, more personal villains. Instead of magic-wielding baddies dead set on destroying the planet, the Green Arrow has spent this season slugging it out with gangsters and a mysterious new archer/serial killer.
Producer Marc Guggenheim said they view the fifth season as "looking backwards to move forwards," and that has already been on display in the first few episodes with story elements that connect back to the show's beginnings. Guggenheim also said the show's new villain, Prometheus, will have a direct tie to the start of Oliver's mission and the first season of the show.
What do you think? Is it finally time for the Green Arrow to retire?