The Haunting Criminal Minds Episode That Was Based On A Real Tragedy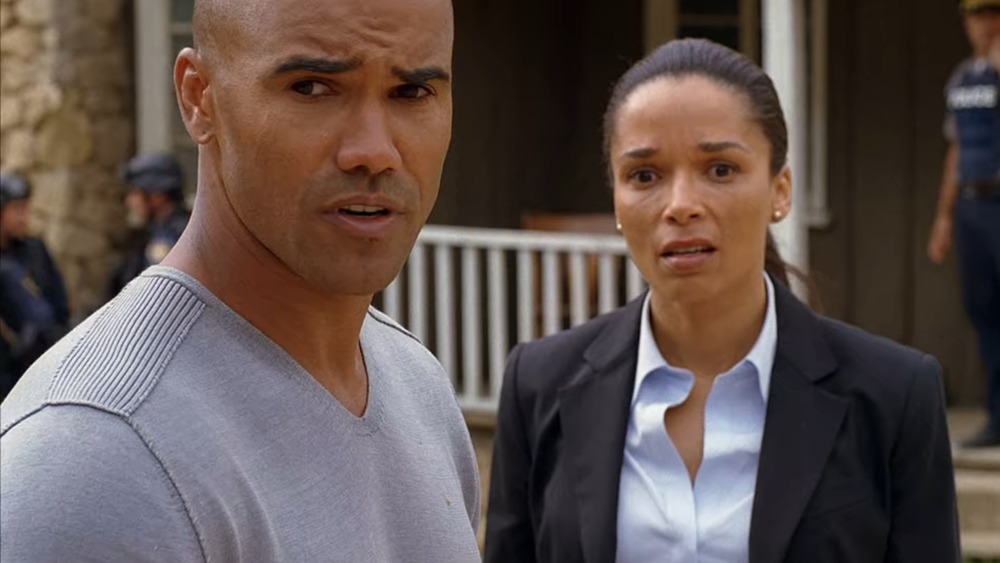 CBS
Criminal Minds is known for its gruesome stories that involve disturbingly creative serial killers, which its fictional FBI Behavioral Analysis Unit (BAU) must solve via criminal profiling. With over 300 episodes of the show, the writers sometimes took inspiration from real life cases for some episodes, including the haunting, two-part season 4 finale, "To Hell and Back." 
While "To Hell and Back" is not quite the most chilling episode of Criminal Minds, according to fans, it's pretty close. In the episode, the team travels to Canada to investigate several missing persons cases from Detroit, Michigan. But what they find turns out to be a lot more unsettling than what they thought they were getting into: After uncovering over 80 pairs of worn, dirty shoes, they realize these victims were fed to the pigs. Further investigating reveals that the brothers owning the pig farm are the culprits. One of them, a quadriplegic man, has been manipulating his developmentally disabled brother into abducting dozens of victims and extracting their spinal fluid to try and find a cure for his condition. 
While not all of this story is true, a large part of it seems to be based on a very real case that happened in Canada.
Both cases involved dozens of missing people on a pig farm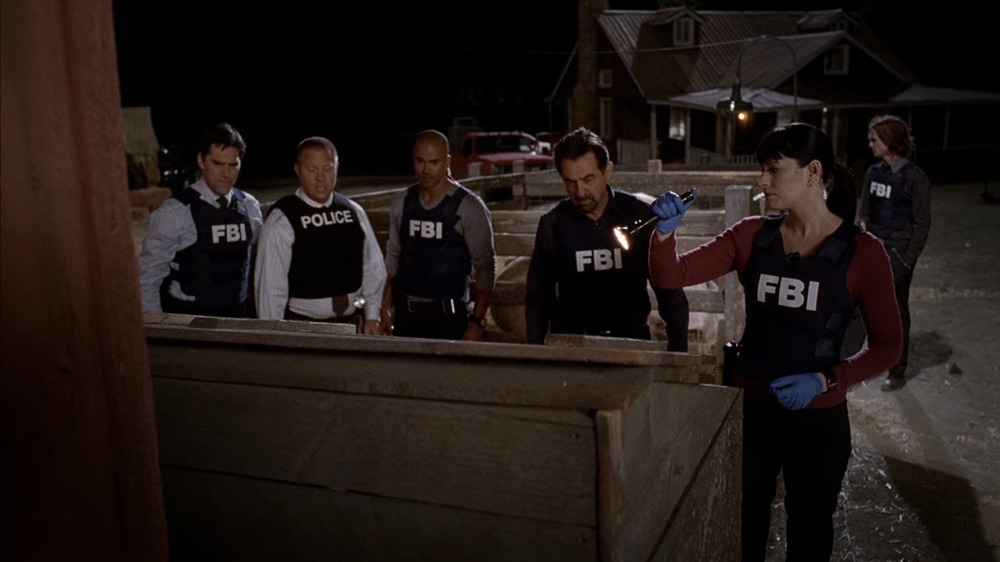 CBS
Luckily, the serial killer inspiration for "To Hell...and Back" is not still on the loose. In 2002, the pig farmer Robert William Pickton was arrested in Canada and later charged with 26 accounts of murder. He was convicted on six of them. According to Murderpedia, there were claims that he fed his victims, who were sex workers and drug addicts from Vancouver, to his pigs. The case sparked outrage at how the police handled the missing person cases of these women, according to the Canadian Encyclopedia, particularly with regards to prejudice against sex workers and Indigenous women.
The Criminal Minds episode addressed this somewhat, as the on-screen victims were mostly either homeless, sex workers, or drug addicts taken from Detroit and brought to Canada. The show also had agent Derek Morgan (Shemar Moore) comment on the poor quality of the Detroit police investigation. It definitely seems that the episode's plot was uncomfortably familiar to locals who were near the real-life location, as seen on Reddit, where user bigmoneyspender8 posted a thread about this episode, remarking that they live only a five-minute drive from the real farm's location, a reality which bigmoneyspender8 says "still freaks me out." Several other fans commented on how disturbing the episode was, with user TemperatureDizzy3257 saying it's even more so now that they know it's based on a true story. 
On the other hand, some fans actually find this episode problematic in a different way, in part because of how it depicted the Canadian police and the developmentally disabled perpetrator. It's certainly a notably disturbing episode to watch, in a series full of grisly murders.