Steven Spielberg Changed Two Scenes In Star Wars: The Force Awakens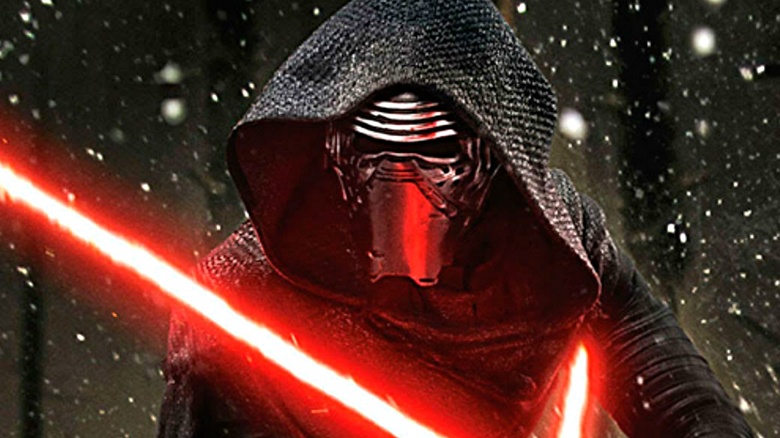 When Steven Spielberg makes a suggestion, it's usually wise to listen.
In a new audio commentary for the collector's edition Blu-Ray of Star Wars: The Force Awakens, director J.J. Abrams (via CinemaBlend) revealed that Spielberg offered some input for at least two scenes in the movie. Although Spielberg didn't serve as a producer on the flick, he reportedly had a lot to do with Abrams getting the gig.
The first scene is the one in which a TIE Fighter is swallowed up by the desert sands on Jakku. Abrams said Spielberg suggested the massive explosion that follows. To achieve the effect, the crew packed explosives into the ground.
"While this is a CG effect of the swallowing, this explosion was Steven Spielberg's idea," Abrams said. "He loved the idea that the thing get sucked into the sand and then... that!"
The scene comes around the 2:55 mark in the video below.
The second scene that Spielberg directly influenced comes near the end of the film during the lightsaber battle between Rey (Daisy Ridley) and Kylo Ren (Adam Driver) as Starkiller Base begins to collapse around them.
"When I showed the first cut of this scene to Steven Spielberg... he suggested, 'What if trees were falling while they were fighting?'" Abrams explained. "And I said, 'That's cool, but we've shot the scene already.' And then I said to [visual effects supervisor] Roger Guyett, 'Is there any way we could have trees falling?' And he said, 'If you want to pay for it.' So we did."
Check out that scene below (Rey comes into the picture in pretty awesome fashion around the 1:00 mark). Clearly, Spielberg knows his stuff.