Why Emir Said From Wonder Woman 1984 Looks So Familiar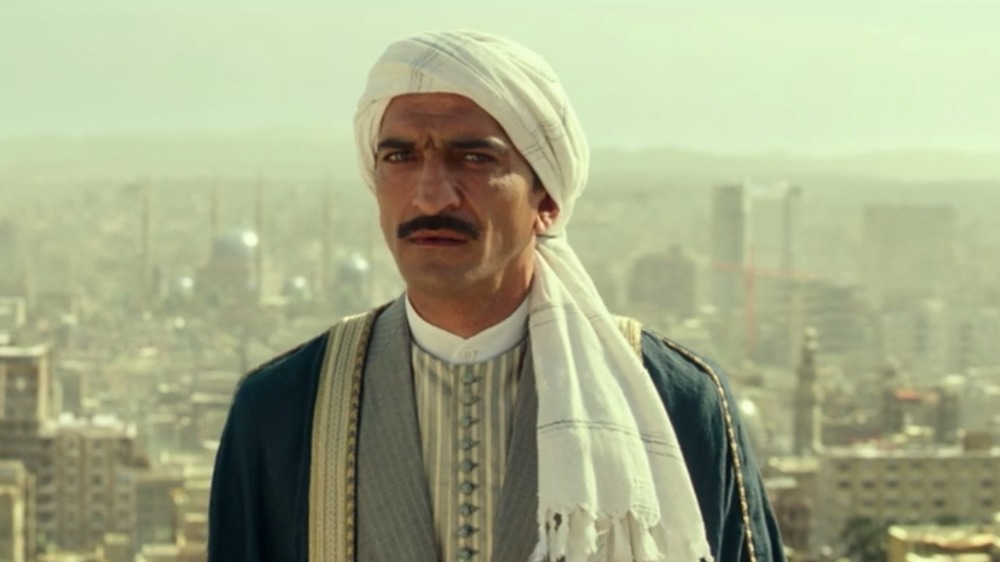 Warner Bros./HBO Max
Contains spoilers for Wonder Woman 1984
In Wonder Woman 1984, when oil businessman Max Lord (Pedro Pascal) has absorbed the wish-granting powers of the Dreamstone and is amassing wealth and power to make himself into the uber-tycoon he imagines himself to be, he meets with Emir Said Bin Abydos, the leader of a nation with a sovereign oil fund. Lord tells the Emir that he has become so successful by harnessing "the secret of the wish," and he will show him how. He asks the Emir what he wishes for, and the Emir tells him that he wishes for his ancestral homeland to be returned to him and all of his enemies to be expelled. Lord grants him his wish, and in return he will get the Emir's oil. 
The Emir, however, has already sold his oil to Saudi Arabia, so Lord takes his security team instead, which leads to a chase when Diana Prince (Gal Gadot) and Steve Trevor (Chris Pine) catch up to Lord and his new militarized bodyguards. The Emir's wish leads to increased political instability all over the world. 
It's a small role, only one scene, but Emir Said Bin Abydos may have a familiar face to some viewers. He's played by Egyptian actor Amr Waked. Here are some of the places you may have seen him before.
Amr Waked is Farouk Hassan on Ramy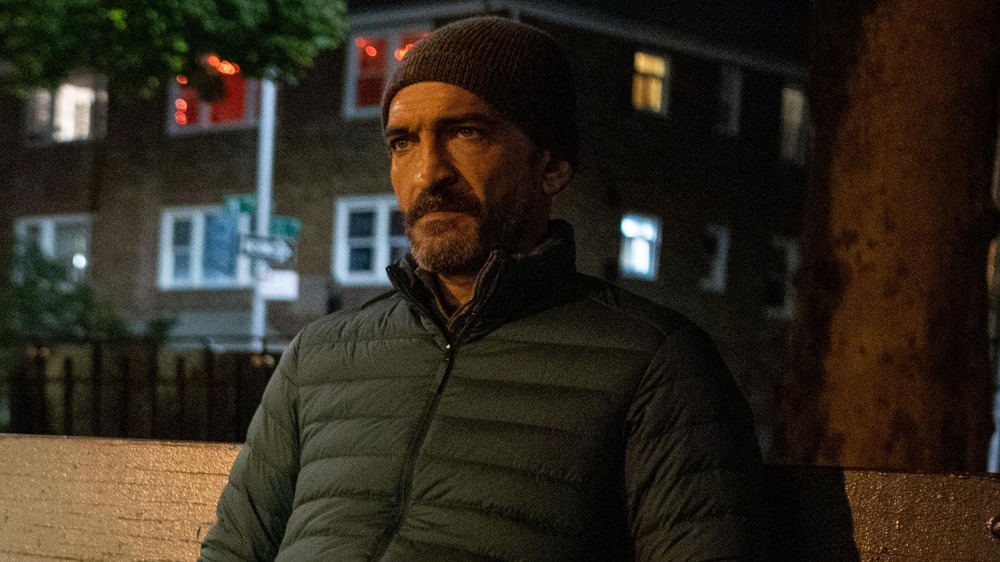 Craig Blankenhorn/Hulu
Waked's most prominent American role has been as Farouk Hassan on Hulu's Golden Globe-winning comedy series Ramy. He plays the father of Ramy (Ramy Youssef), the show's main character.
Farouk is an Egyptian American man living in Newark, New Jersey. In season 2 of Ramy, he got a showcase episode called "Frank in the Future," which follows his struggles after losing his job. Feeling humiliated and emasculated over not being able to provide for his family, Farouk doesn't tell anyone that he's been laid off, and continues to get dressed and go to "work" every day, which actually consists of visiting a coffee shop and applying for jobs online. Farouk gets so depressed that the family dog gets depressed, too. (In typical dad fashion, he didn't want the dog when Ramy brought it home, but then bonded with the pet more than anyone else in the family.) 
For a while, Farouk fantasizes about how things could have been — when he was a young man who had just come to America and was still full of hope and possibility, before the need to provide for his family put a mountain of stress on his shoulders. He sees Ramy preparing to get married to Zainab (MaameYaa Boafo), his sheikh's daughter, and worries that his son will turn out like him. But Ramy advises him to stop worrying and to live in the present for a moment. And so, Farouk, for one joyful night, lightens up and plays soccer like he did when he was young. He ultimately gives Ramy and Zainab his blessing, financial troubles aside. 
He'll be back when Ramy returns for season 3, hopefully with a new job.
Amr Waked is Muhammad Sheikh Agiza in Syriana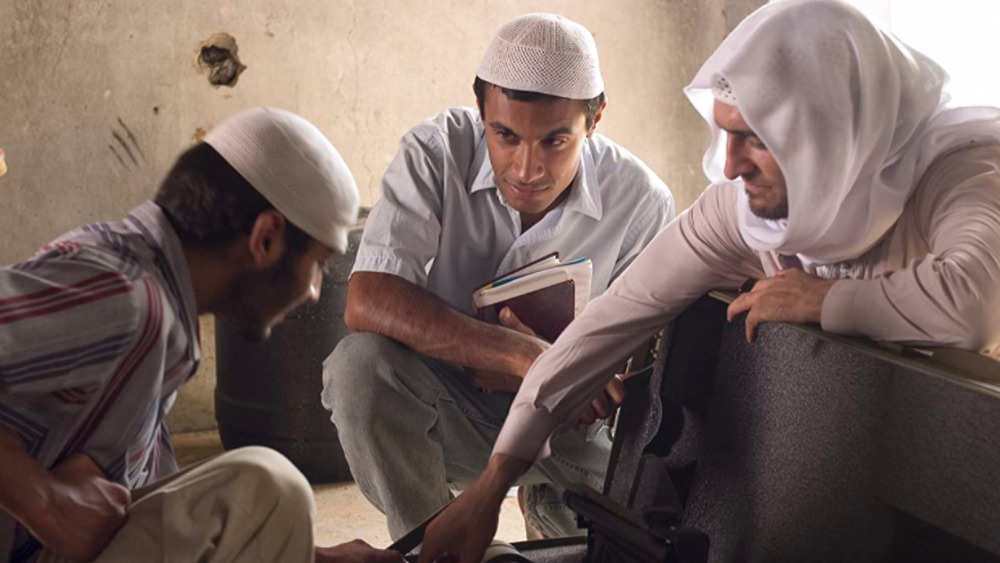 Glen Wilson/Warner Bros.
As a Middle Eastern actor working in stereotype-prone American productions, Waked has been cast to play a terrorist in the past. One of his most notable roles — and first Hollywood production — was as radical Islamist terrorist recruiter Muhammad Sheikh Agiza in the Oscar-winning 2005 geopolitical thriller Syriana. 
Though Waked was playing a terrorist, it was a more complex character than it could have been. Agiza recruited two young immigrant men who had lost their jobs and had no one else to turn to, so they were vulnerable to his pitch to become martyrs for Islam. He represented a link in the chain of events that leads impoverished people to desperate actions due to the sprawling global defense-industrial complex.
Amr Waked's other credits include Salmon Fishing in the Yemen, Contagion, and more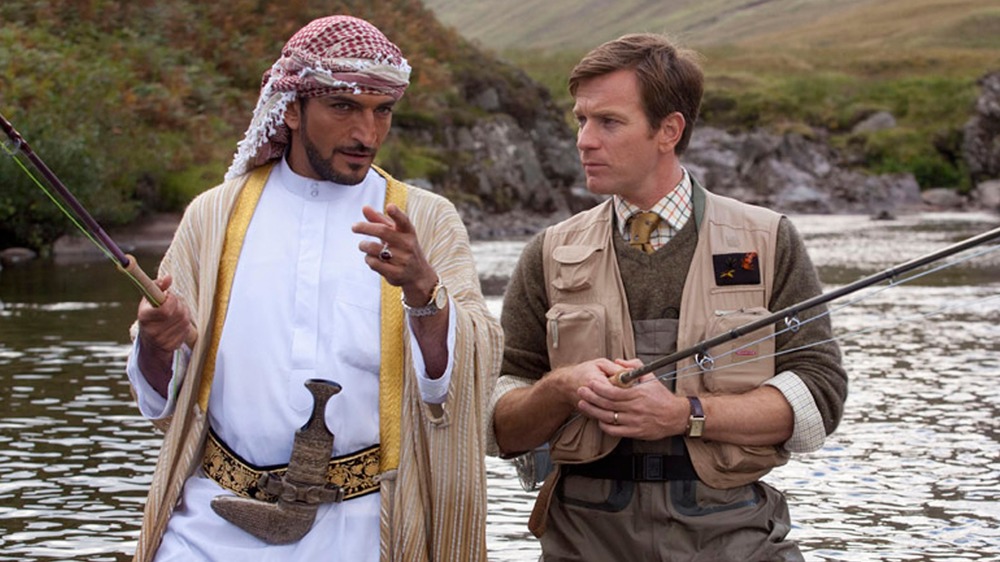 Lionsgate UK
There are a handful of other projects from which you may recognize Waked. In addition to appearing in a number of international films and series — as well as in stage productions — Waked has held roles in the British romantic dramedy Salmon Fishing in the Yemen, the Scarlett Johansson-led sci-fi action film Lucy, the pandemic pic Contagion, and many more.
In Salmon Fishing in the Yemen, Waked stars opposite Ewan McGregor's fisheries expert Alfred "Fred" Jones and Emily Blunt's financial adviser character Harriet Chetwode-Talbot as Muhammed bin Zaidi bani Tihama, a Sheikh who has a vision to introduce fly-fishing to the Yemen desert. A year prior to that film's release, the actor appeared as Rafik in Contagion, which centers around an incredibly contagious virus that sweeps the globe and plunges society into a mass pandemic. (Everyone watched Contagion in 2020, for obvious reasons.) The Luc-Besson-written-and-directed flick Lucy saw Waked taking on the role of French police captain Pierre Del Rio, a character meant to represent the film's viewers. 
Beyond all this, perhaps you better remember Waked as Hussein Kamel from the BBC-HBO production House of Saddam, the activist Yannis from the fourth season of the French police procedural Spiral, Baron from the French thriller Colt 45, Vice Regent Yusuf from Netflix's Marco Polo, Nice police officer Karim Delormes from the drama series Riviera, or French ICSS member and National Centre for Space Studies astronaut Ray Dussette from the disaster movie Geostorm.