Young Justice Resurrected For Third Season
Young Justice resurrected for third season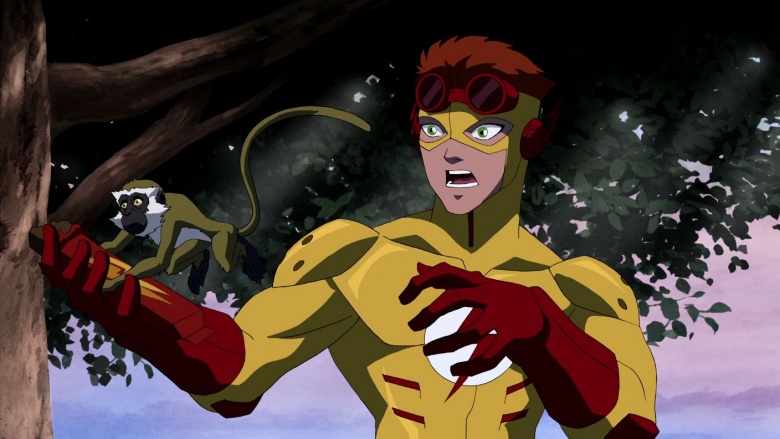 It's been three years since Cartoon Network pulled the plug on Young Justice, and now the cult hit animated series is getting a new lease on life.
Warner Bros. Animation has announced plans for a long-awaited third season of the DC Comics series, which was unceremoniously cancelled in 2013 after two seasons. The studio has not said how many episodes are in production for the new run (the first two seasons featured 26 and 20 episodes, respectively), though it stands to reason the new season could be around that total. There has also been no announcement as to when these episodes will arrive, or where they will air. Cartoon Network ran the first two seasons, so a return there is always an option, though the Netflix success could also hint at a streaming exclusive (much like the approach Netflix took with the newest season of Black Mirror).
Behind the scenes, producers Greg Weisman (Star Wars Rebels, Gargoyles) and Brandon Vietti (Batman: Under the Red Hood, Superman: Doomsday) will be coming back in creative roles for the continuation. The studio has not announced which voice actors, if any, might be back. But it stands to reason there will be some continuity among the voices for the new season.
As for the series, it focused on a young team of DC Comics heroes including Robin, Kid Flash, Aqualad, Superboy, Miss Martian and others as they made their own way as heroes, outside the shadow of the Justice League. The show was named one of the top comic book shows of all time (live action, animated or otherwise) by IGN, and Entertainment Weekly called it one of the nine best animated TV shows drawn from comics. Outside those accolades, Young Justice also received rave reviews from fans and critics alike. The second season focused on the invasion of Earth, and ended with one hero potentially sacrificing himself as the villain's true plan was finally revealed. So there's certainly enough territory left to mine with a new season.
So why was the series canceled at all? It was a solid ratings performer for Cartoon Network, and the show was one of the best-reviewed programs the network had ever put on the air. According to producer Paul Dini, a big reason was that the series attracted a diverse audience that included girls and boys—and girls apparently don't buy as many toys as boys do. So when the toy sales came in below expectations, the series got the axe. Read more about Young Justice's cancellation in our feature about shows cancelled because of idiot mistakes.
Are you glad to see Young Justice will be back?