59% Of People Were Most Disappointed That This Game Didn't Come Out In 2020
Xbox Game Studios
2020 was quite the depressing year, but at least folks got to distract themselves from the pandemic and the other ills of the world via video games. From the beginning of the year right up until its final month, gamers were treated to some of the most rewarding and enjoyable experiences across last- and next-gen consoles. PlayStation exclusives such as The Last of Us Part 2, Ghost of Tsushima, and Marvel's Spider Man: Miles Morales graced the PS4/PS5.
Nintendo also gave Switch owners quality releases to stay busy with, such as Animal Crossing: New Horizons and Hyrule Warriors: Age of Calamity. Alongside all of those significant first-party titles were several outstanding third-party releases. DOOM Eternal, Final Fantasy 7 Remake, Hades, and so many more amazing games were spread out across the year and enraptured everyone who played them.
Everything surrounding the world of gaming in 2020 wasn't amazing, however. A couple of major AAA titles that were slated for release this year ended up getting delayed and pushed into 2021. Thanks to a survey posted by SVG, we now know which one of those delayed titles gamers are most disappointed by, and it shouldn't come as a surprise to anyone.
Plenty of gamers are disappointed by the delay of Halo Infinite into 2021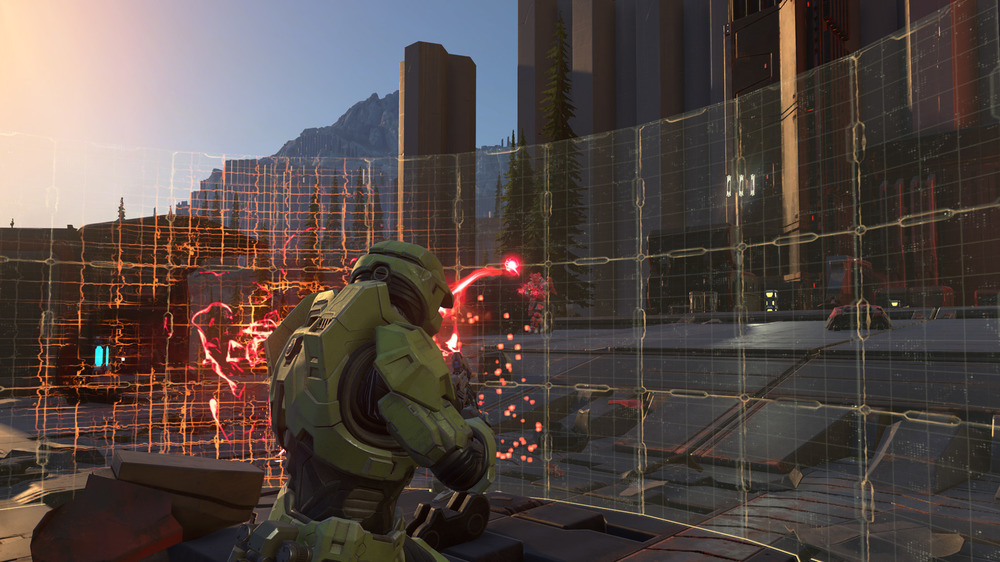 Xbox Game Studios
On a survey that included other games that got pushed into the new year, 59% of the gamers who voted were hurt by the delay of Halo Infinite.
It's easy to see why that's the case: Master Chief's next interplanetary crusade against a severe alien threat was originally slated to launch on the same day as the Xbox Series X|S. After a showcase for the game debuted months prior to its original release, several fans were a bit deflated by some of its footage looking less impressive than they initially expected. Even still, it stings that one of the Xbox's pillar franchises was unable to meet its goal of being a day one launch title for the Xbox Series X|S.
The rest of SVG's survey for disappointing game delays mentioned three other noteworthy titles. Deathloop nabbed 7% of the vote, while Outriders and The Medium ended up getting the same voting percentage with 3%. A few other games that didn't see the light of day in 2020 were mentioned in the survey's comments section, such as Dying Light 2 and the next LEGO Star Wars.