Will Gal Gadot And Lynda Carter Ever Appear On Screen Together?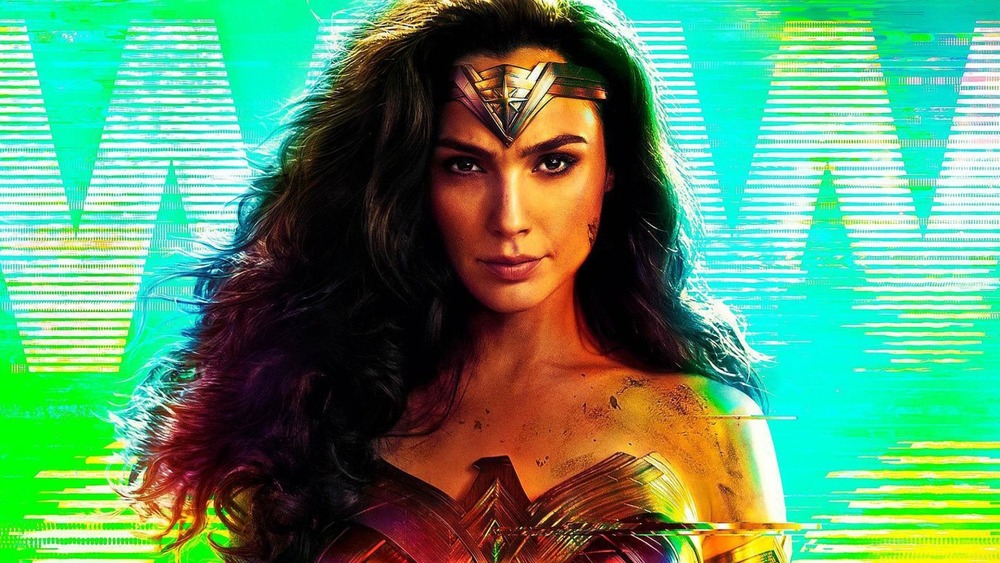 Warner Bros./DC Entertainment
In the aftermath of Wonder Woman 1984's Christmas Day release, fans are super curious about the implications of the movie's unexpected mid-credits scene. Spoilers for Wonder Woman 1984 to follow!
After Diana Prince (Gal Gadot) saves the day once again and vanquishes both failed businessman Maxwell Lord (Pedro Pascal) and Barbara Minerva (Kristen Wiig), both of whom used the mysterious Dreamstone to gain power and strength, it seems like Wonder Woman 1984's story has come to a close. However, a quick mid-credits scene reveals something pretty huge: specifically, that Diana isn't the only Amazonian goddess wandering around with humans.
Lynda Carter, who made the character of Wonder Woman famous in the 1970s television series, appears briefly to save an unsuspecting human from harm in the midst of the credits, and audiences learn that she is the mythical Asteria, the Amazon warrior whose golden armor Diana dons in her battle against Maxwell and Barbara. Naturally, this led audiences to wonder if the two different Wonder Woman actresses would ever show up in a future film — as the Wonder Woman franchise continues, will Gal Gadot and Lynda Carter ever appear on screen together?
Wonder Woman 3 is already in the works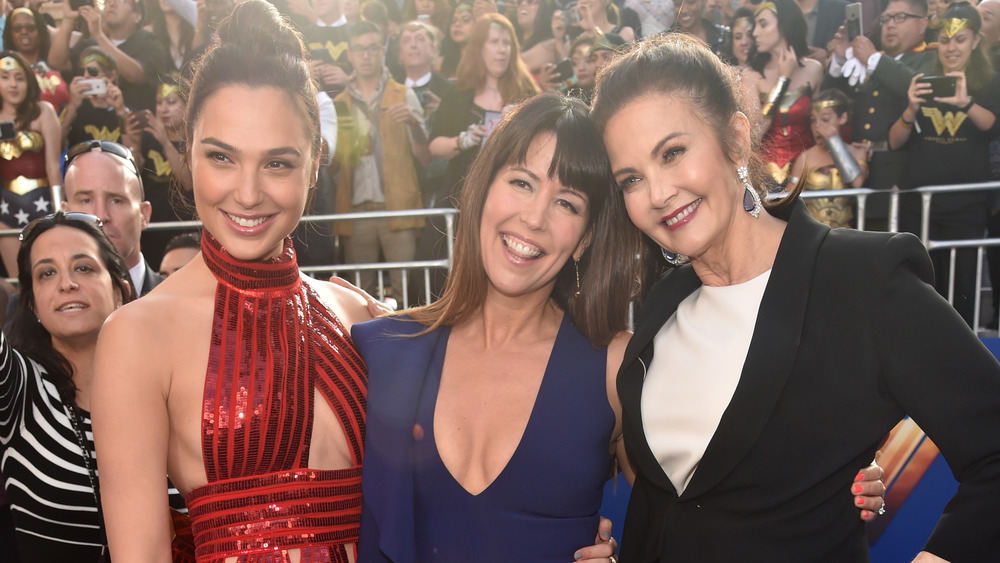 Alberto E. Rodriguez/Getty Images
Whether or not Carter's Asteria will appear in future Wonder Woman movies, obviously, remains to be seen; the actress hasn't revealed any plans to return to director Patty Jenkins' franchise, and it's entirely possible that her clever cameo was simply an Easter egg for any Wonder Woman fans who also loved the television show. However, with that said, the door may very well be open for Carter's return, especially now that Wonder Woman 3 is definitely happening.
Shortly after Wonder Woman 1984 hit HBO Max alongside a limited theatrical run on Christmas, Warner Bros. announced that the film had become such a big hit so quickly that Wonder Woman 3, with Jenkins at the helm and Gadot back in the starring role, had already received a green light. "As fans around the world continue to embrace Diana Prince, driving the strong opening weekend performance of Wonder Woman 1984, we are excited to be able to continue her story with our real life Wonder Women — Gal and Patty — who will return to conclude the long-planned theatrical trilogy," Warner Bros. chief Toby Emmerich said in a statement (reported by Variety, among other outlets).
It's possible that Carter would come back for another turn as Asteria — and that Diana and Asteria could even team up — but until Wonder Woman 3, fans likely won't get any hard or fast answers. Wonder Woman 1984 is now streaming on HBO Max, and make sure to stick around for the mid credits scene.