Director Reginald Hudlin Talks New Football Movie Safety, Black Panther, And Chadwick Boseman - Exclusive Interview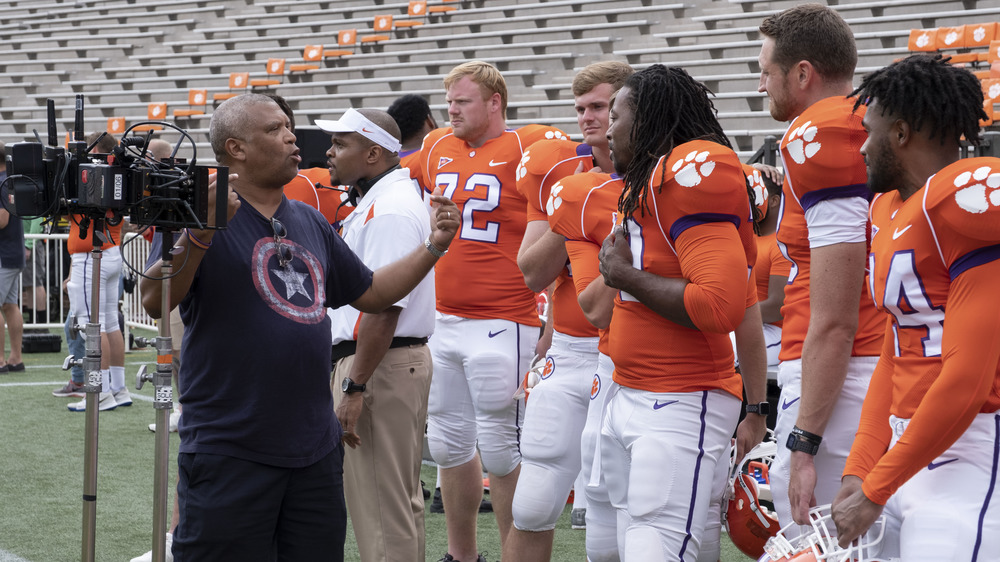 Chuck Zlotnik/Disney
Safety, now streaming on Disney+, tells the story of Clemson University safety Ray Ray McElrathbey who, in 2006, took his kid brother Fahmarr out of a bad situation and raised him on campus. It's more than just a football movie or a college movie — it's a family movie, one for and about families, genetic as well as found. Helming the movie is Reginald Hudlin, a veteran writer, producer, and director of everything from comic books to television to feature films.
Looper spoke with Hudlin via Zoom about Safety. He told us about the real Ray Ray, shooting football in innovative ways, and being in attendance for the third loudest cheer in Clemson history. We also took time to ask about some of Hudlin's past projects: he's one of the most important figures in the modern history of Black Panther, helping reintroduce the character to a new audience in the mid 2000s, and separately directed the late Chadwick Boseman in the 2017 biopic Marshall. As such, we also asked him about what Boseman was like, whether anyone knew he was ill, and the Black Panther legacy.
Ray Ray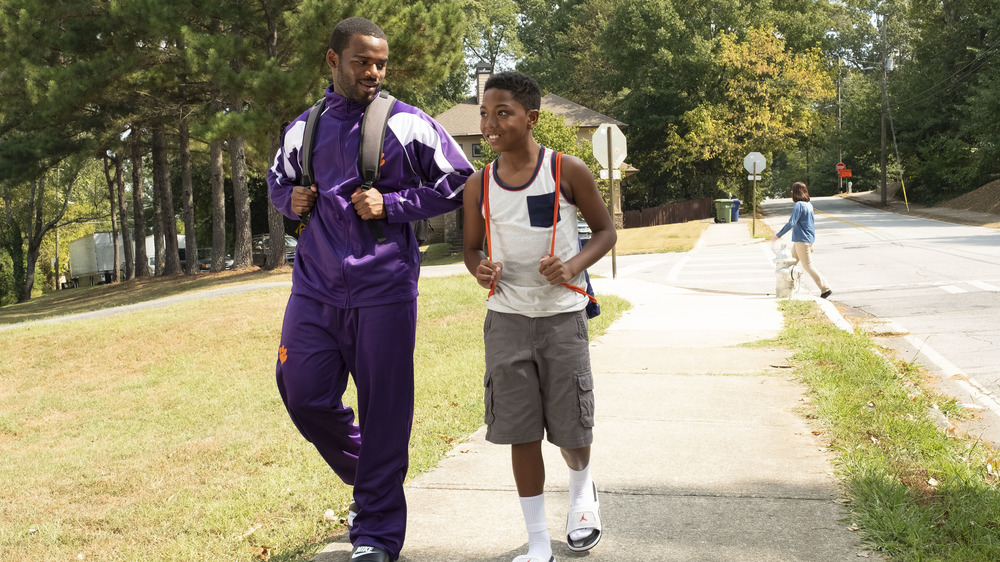 Chuck Zlotnik/Disney
What drew you to Ray Ray's story?
Man, it's everything! Are you kidding me? It's funny, it's a tearjerker, it's inspirational. What do you go to the movies for?
Did you meet Ray Ray before this and get his blessing for it?
Absolutely. I wanted to get to know him better. I mean, the script was pretty fantastic, but you still have questions. You want to know his motivations. You want to know why you did certain things. You want to know what music he was listening to when he was playing, and he was great. He was very humble, very forthcoming, and was a real touchstone for us throughout the production.
How involved was he in the production? Was he on set? Was he giving script notes? Anything of that nature?
Yeah, we had him read the script. He actually did a lot of physical training with the actors. He said "I know you guys are working out, but let's do my workout." That was a whole other thing.
Clemson and the third loudest cheer in stadium history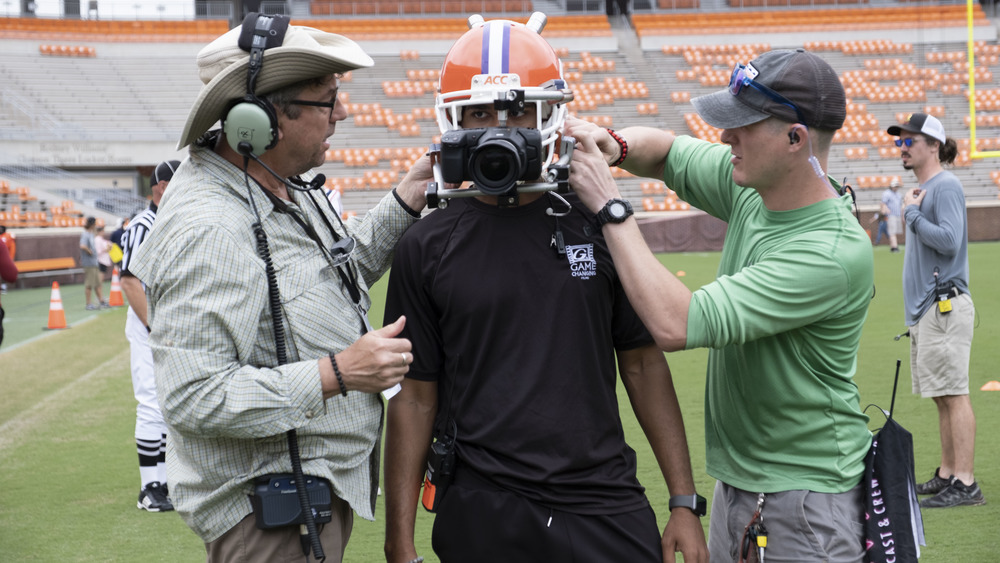 Chuck Zlotnik/Disney
How did you get Clemson involved in all of this?
Well, we knew we needed Clemson's support 100%, and fortunately they gave it. They were and continue to be incredibly supportive of the movie. They let us shoot on the campus and let us shoot not only in the stadium but during a game at halftime, so they've been great to us.
I saw there was the press release saying that if you got your tickets for that game, stay in your seats during halftime, because you'll be in the movie.
Yeah!
Was there anything you told the audience when you were there with them?
Yeah, look, we just plead... Halftime, look, it's time to go to the bathroom, time to get a hot dog, time to buy a t-shirt. We're like, "Not today." I said, "Look, cheer like it's a real game," and they cheered so loud it was the third loudest cheer in the history of the stadium!
How do they quantify that?!
They measure the volume of the cheers! That's a thing!
Wow! So how do you choreograph sports scenes? Because they seem to be recreating specific moments in time.
Yeah, well, because these were real games, right? So we knew the plays, and so it's a two-part level of the choreography. It's the actual plays themselves. Then we had to choreograph the cameras. When we were shooting a scene, we had 23 cameras, so, okay, what are the shots you want? Where are the cameras going to be? How do you make sure the cameras don't get in each other's way? And guess what, we've got 10 minutes to shoot four plays during halftime, so an enormous amount of rehearsal, both of the plays and of the camera operators moving from position to position. Quite a bit of choreography, and worked out perfectly.
It did, and something that really impressed me was these first-person perspective on some scenes. Did you use a GoPro or some kind of remote camera on helmets?
Yep. Well, no, inside helmets.
Inside helmet cams?
Yeah.
Wow.
Look, football is shot pretty awesome, right? So if you're making a movie, what are we going to do that they don't already do on Monday Night Football? So we had to really focus on the subjectivity, focus on the psychology of the players as the action is happening, and give you a perspective you can't see otherwise.
Chadwick Boseman and Black Panther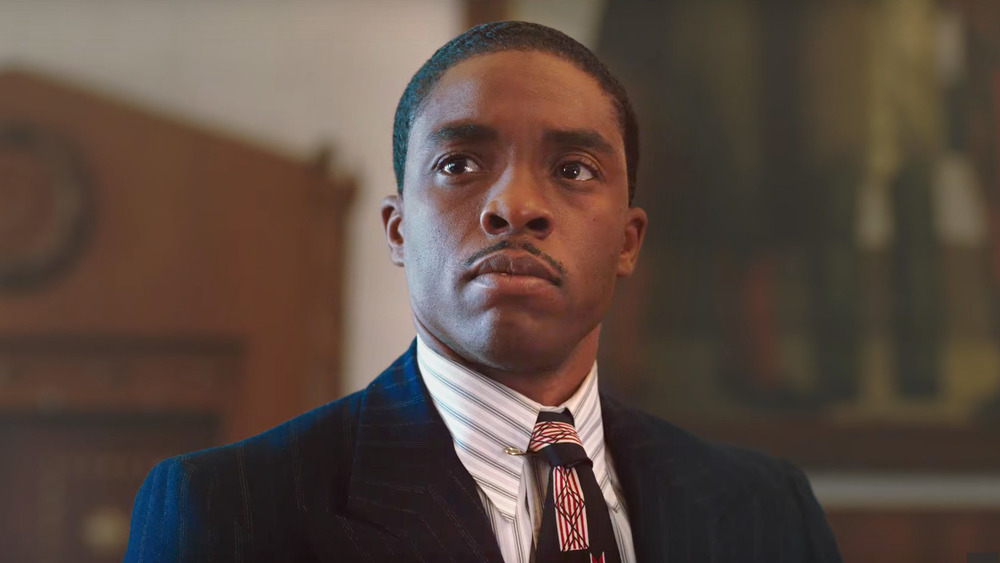 This year we all lost Chadwick Boseman. You had the honor of directing him. What was he like to work with?
Just a dream. It's hurtful to lose a friend and also a guy I couldn't wait to work with again. I just thought, "God, we could make a movie together every couple of years. That would just be perfect." He's such a dedicated actor, such a wonderful person. It's just a horrific loss.
Did anybody have any idea what he was going through at the time, or did he manage to keep that secret?
No, and that's the thing, talking with everybody and we're all like, "Did you know? Did you know?" No one knew. No one had any clue, and we all sort of played things back. "Was that a clue? Was that a clue?" But at the time he just really was a guy who kept his private life private.
To lead into Black Panther for a second, it reminded me how everybody said he looked tired when he was throwing up the Wakanda salute every time and looking back, we're all like, "Oh, he was just probably exhausted from his treatments and handling the stress and everything."
I mean, look, I've had quite a few friends who've fought with cancer. Some of them have won, some of them have lost, but the truth is that's a full-time job, and the fact that he was performing at the level that he was while battling cancer is a level of heroism that I can't imagine.
It's hard to tell the story of Black Panther over the last couple decades without mentioning your name. How do you feel seeing Black Panther become such a cultural phenomenon over the past few years?
It's great. People ask me, "Oh, did you know it was going to be a big hit?" Yeah, I did! I absolutely knew, and so it's great for that validation! I think the success of Black Panther will open the door not just for sequels of that film, but more movies like that. I think we see that already, but I think the best is yet to come.
Best moments on set and closing thoughts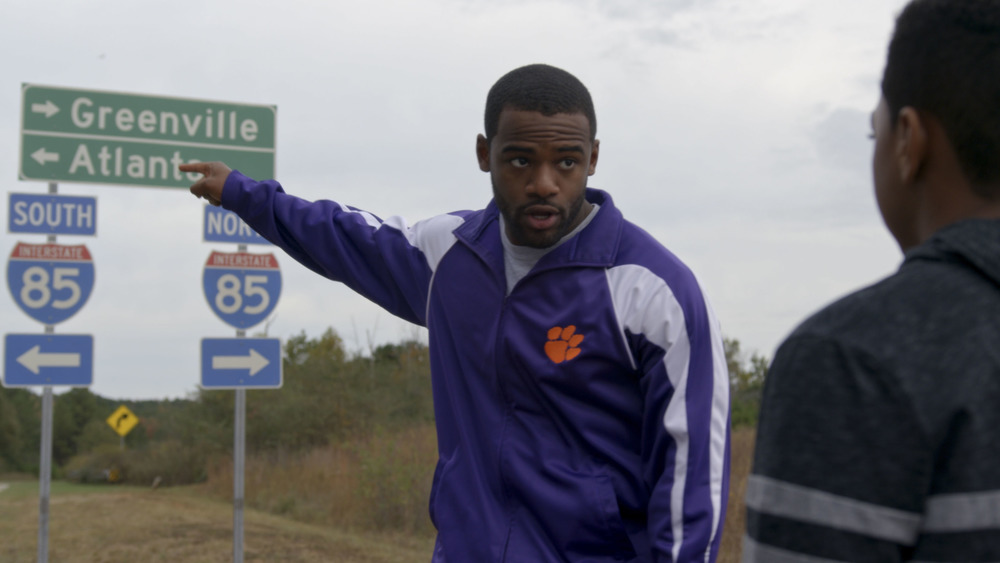 Chuck Zlotnik/Disney
Were you trying to make a statement about the NCAA, or were they just part of the story for you overall?
I mean, these were the facts. The facts are that the NCAA is tough, but in this extraordinary circumstance, they absolutely stood up and did the right thing.
Are there any particular memorable moments from the set?
Man, every day was great! I mean, gosh, I mean... I love shooting football. It's such a visual sport, so whenever we were shooting plays, we had a great time, even though it was Atlanta in the summer, so there was that. I also just loved the intimate scenes. I loved the scenes with Ray and his mom, you know? Incredible emotional power in those scenes. Ray and Fay, always a great time. Ray and his roommate that was played by Hunter Sansone. I mean, we really had a great time every day. You know, Corinne, who is just sweet and charming. I met her years ago. I've done three movies with Jamie Foxx, so she was his teenage daughter hanging out on set and now I get to direct her. It's so much fun.
The actors in particular were really, really good and often resembled closely the people who were there. How did you go about finding and auditioning these people?
Well Vicki Thomas, who was my casting director, arguably the best casting director in the business, or certainly one of the top three, she brought in the best people. Yeah, it's really amazing when you look at Jay Reeves and then you look at Ray McElrathbey like, "Wow, you guys are at least cousins if not brothers."
What do you want people to take away from the movie?
Safety is the story of a guy who made a way out of no way and he did that by focusing on education, excellence and family, and those are universal values. I don't care who you are or what you believe in, you're going to agree that those are the most important things, and I think if we are inspired to follow his lead, we can do the impossible just like Ray did.

Stream Safety exclusively on Disney+.