The Role That Whoopi Goldberg Has Been Wanting To Play Since The '90s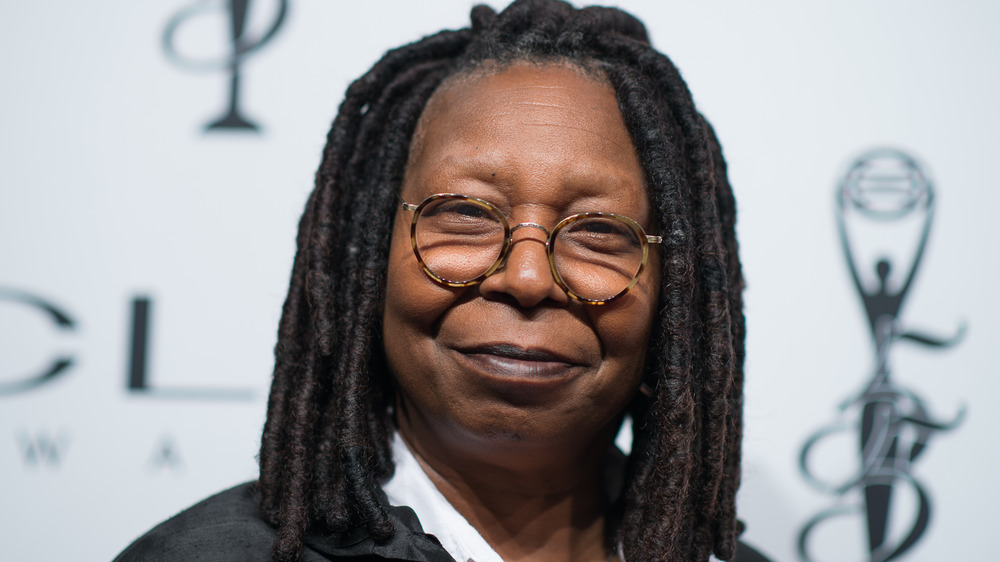 Dave Kotinsky/Getty Images
Whoopi Goldberg's decades-spanning career has included roles in dramas (The Color Purple), comedies (Sister Act), and a wide range of TV series (like Star Trek: The Next Generation and Glee), but for as long as she can remember, The View host has been pleading with Hollywood to cast her in the horror genre. Happily, her patience has finally paid off, and in a way that brings Goldberg's desire to star in a horror project full circle. 
In an interview with Den of Geek, the 65-year-old revealed she has wanted to play the role of Mother Abagail in The Stand since the original 1994 adaptation of Stephen King's post-apocalyptic novel came out. Now that she finally landed the role in CBS All Access' 2020 take on the story, she's convinced her dream role came along at just the right time.
"I've been looking for a horror movie to do my whole career," Goldberg explained. "What I love more than almost anything is a good scare. I've been trying to do this since the original miniseries came out, but I was unable to do it. Then I found out that Ruby Dee was my age now when she did Mother Abagail. So it's worked out great. If this had come any sooner, I would have probably just really messed it up."
Goldberg definitely would have been too young to play the wizened character in the '90s adaptation of the novel. In the book, Mother Abagail is 108, and when Dee played the role, she was 70. Even though the Ghost actress is nowhere near 100 yet, she is certainly in a better position to bring the necessary gravitas to the role now than she was at such an early stage of career.
Whoopi Goldberg has a theory about why Hollywood is reluctant to cast her in horror projects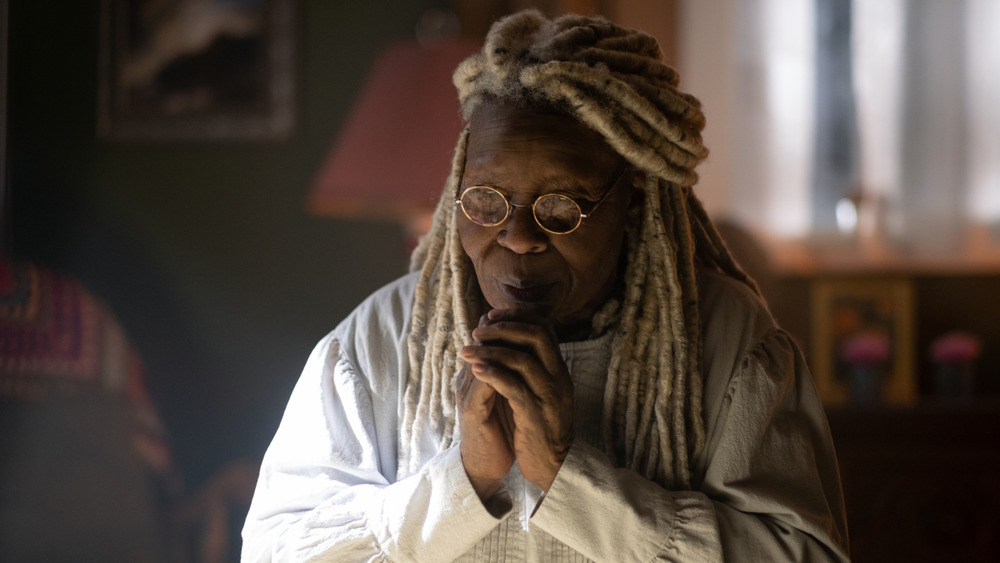 Robert Falconer/CBS
Now that Goldberg has finally gotten her wish to play Mother Abagail, and star in a horror project from the genre's most prolific author in the process, she's also opening up about why she thinks Hollywood is so reluctant to cast her in horror movies. According to the actress, she's just not scary enough for the decision-makers in Tinseltown.
"Listen, I've been begging," Goldberg said during a Television Critics Association panel for The Stand (via Cheat Sheet). "I've been begging for 40 years, maybe 30 years, but who's gonna think I'm a bad guy? Who's gonna think I'm the monster under the bed? Nobody."
Goldberg's horror campaign hasn't been entirely fruitless, though. While The Stand certainly marks her first major horror role, she did previously appear in episodes of scary TV shows like Tales from the Crypt and 666 Park Avenue. But a role in a truly spooky movie has remained out of reach for Goldberg.
Although, now that she's landed a major role in a King adaptation, Hollywood might finally make her dream to spark some nightmares come true.