Why Bull From The Expanse Looks So Familiar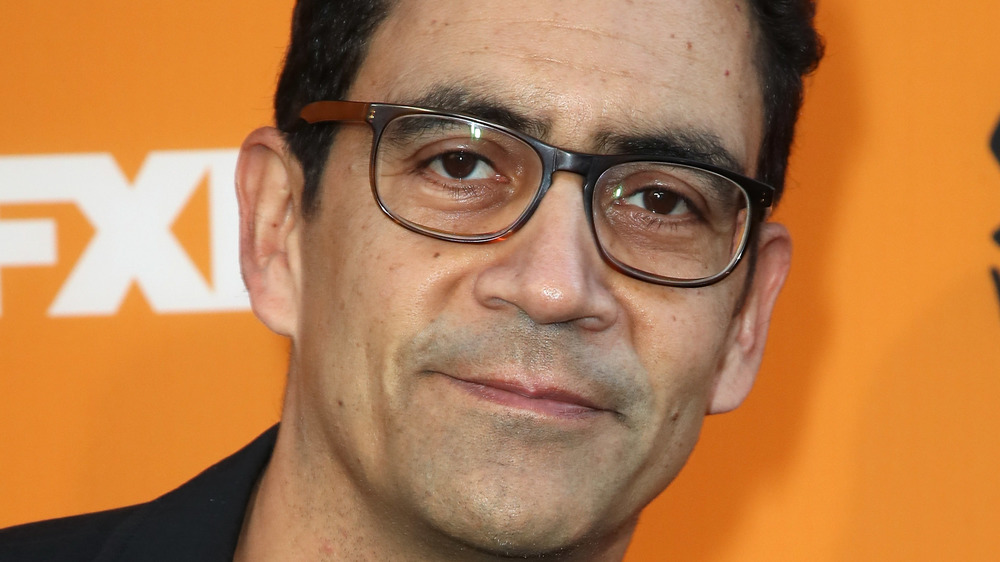 David Livingston/Getty Images
Like the universe in which it is set, the cast of Amazon Prime Video's The Expanse hurtles ever outward, growing larger and larger as its mysteries, its conspiracies, and its politics become more complicated. The fifth season brings a host of new faces, among them the foul-mouthed security expert Bull.
Bull's role on the show is already different from his role in the books on which the series is based. In print, he showed up earlier in the storyline. On screen, parts of his arc have already been siphoned off and given to other characters. When the show's audience finally does meet him, he's the Chief of Operations at Tycho Station, working under Fred Johnson (Chad L. Coleman).
You could be forgiven for wondering whether Bull popped up in an earlier season of The Expanse. Honduran-American actor José Zúñiga has had a long and prolific career across multiple genres, appearing in blockbuster movies, smash hit television shows, and plenty of things that were neither, so there's a good chance you've seen him somewhere before.
Here's why Bull looks so familiar.
José Zúñiga is a prolific TV detective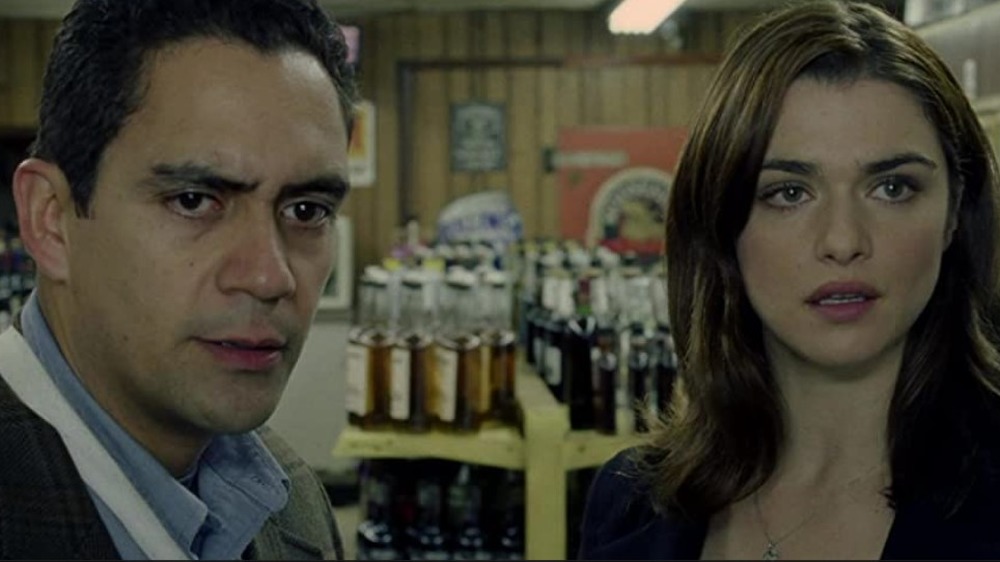 Warner Bros.
Like many actors who cut their teeth on television, Zúñiga has played his fair share of detectives, including on many of the medium's biggest hits. Yes, he has investigated crimes on Law & Order. He's done so twice in fact, in both 1998 and 2006, in addition to two other, non-law enforcement appearances in 1992 and 2004. He played a forensics tech on Law & Order: Special Victims Unit, a detective on CSI: Crime Scene Investigation, and an investigator on American Crime Story, during the "Assassination of Gianni Versace" season.
Zúñiga also played would-be Sherlocks on Justice, Lie to Me, Nip/Tuck, Taxi Brooklyn, and Desperate Housewives. With such an extensive résumé in law enforcement, it's perhaps no surprise that he eventually got called up to the big leagues to play a movie detective, taking on a small part as Angela Dodson's (Rachel Weisz) LAPD co-worker Detective Weiss (presumably no relation) in the 2005 Keanu Reeves-starring supernatural thriller Constantine.
José Zúñiga played Eli Morrow on Agents of S.H.I.E.L.D.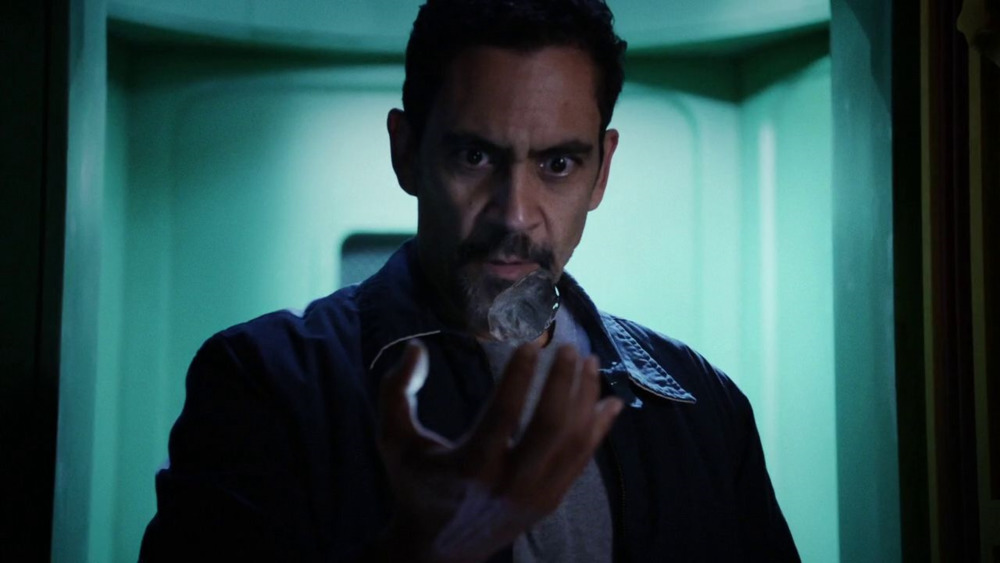 ABC
Which is not to say Zúñiga is a one-note actor; detective just tends to be one of the notes that television plays most often.
Plenty of shows have allowed him out of that box, though. In 2016, he crossed over from DC to Marvel to play the villainous Eli Morrow during the Ghost Rider arc on Agents of S.H.I.E.L.D.. The uncle of Ghost Rider (Gabriel Luna), Morrow was an engineering Ph.D. who becomes obsessed with the Darkhold, a powerful ancient book of spells. Combining its power with his knowhow and the work of Momentum Labs, he performs an experiment that gives him the power to create and manipulate matter.
Zúñiga's bad guy portfolio also contains the ill-fated cartel leader Ramiro in Jon Singleton's period drama about the Los Angeles crack epidemic, Snowfall, and the Nicaraguan drug lord-turned-cruel local ruler El Toro on the plague drama The Last Ship.
José Zúñiga rose to the Vice Presidency on Madam Secretary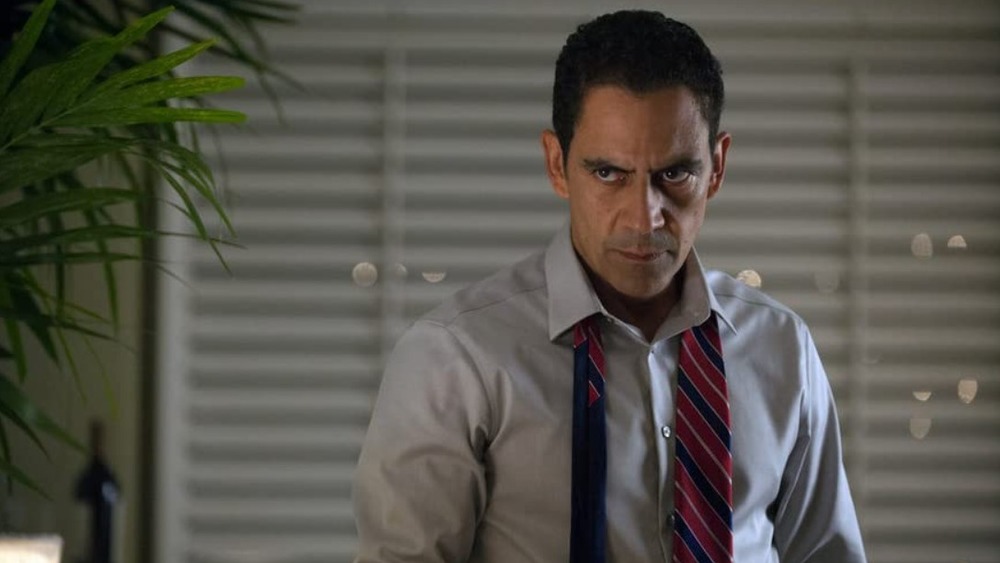 Sony Pictures Television
More recently, Zúñiga had a recurring role on the political drama Madam Secretary as the Arizona senator Carlos Morejon, who — despite being a political rival and verbal sparring partner to series protagonist Elizabeth McCord (Téa Leoni) — accepts the former Secretary of State's proposal to become her running mate during her presidential campaign. The pair goes on to win the election, landing him the gig as Vice President. Like on other political shows we could name, just because his character might have gotten such a high-profile job doesn't mean Zúñiga was promoted to series regular.
The Vice Presidency might be the highest office Zúñiga has held on screen, but he has a history of playing authority figures other than Morejon. He had the role as the editor of a Cuban-American publication on Castle and played a priest, Jimmy Torres, who was the older brother of detective Eddie Torres (Michael DeLorenzo) on New York Undercover.
You want José Zúñiga in your school, but not on your plane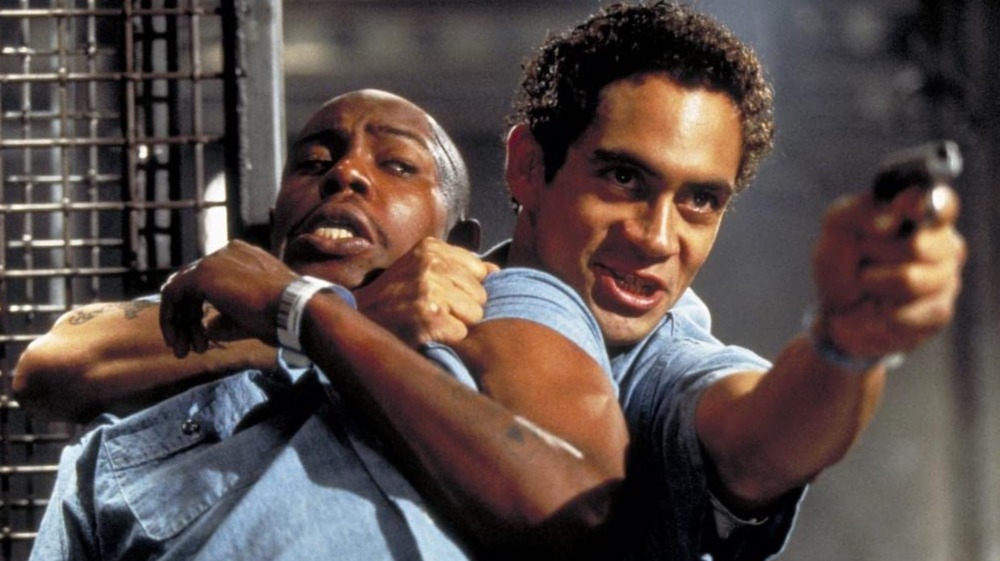 Touchstone Pictures
On the film side, Zúñiga has had a couple of roles playing kindly background adults supporting younger leads. He played Mr. Molina, Bella Swan (Kristen Stewart) and Edward Cullen's (Robert Pattinson) biology teacher in 2008's Twilight, as well as Jake's (Tom Taylor) school psychologist Dr. Hotchkiss in The Dark Tower.
One of Zúñiga's very first roles was as the young mechanic, Fraga, in 1993's mountain survival drama Alive, the based-on-a-true-story tale of a Uruguayan rugby team's fight for their lives after a plane crash in the Andes. Unfortunately, Fraga was not one of the movie's title characters. He also landed the role of undercover DEA agent Willie Sims in Con Air, whose early attempt to regain control of the hijacked prison plane costs him his life. The moral of the story appears to be: If you see Zúñiga getting on your airplane, book another flight — no matter the change fee.
Recently, Zúñiga is staying busy. He had a part as Evaristo in the 2020 comedy Half Brothers, and has a number of other projects awaiting release, including Sound of Freedom, The Descendant, and the drama Reefa, which deals with the timely issue of police brutality. In Reefa, he plays the title character's father. As you wait for those projects to hit the open air, you can still look forward to catching Zúñiga on The Expanse season 5. 
New episodes debut weekly on Amazon Prime Video.