Starship Troopers Reboot In The Works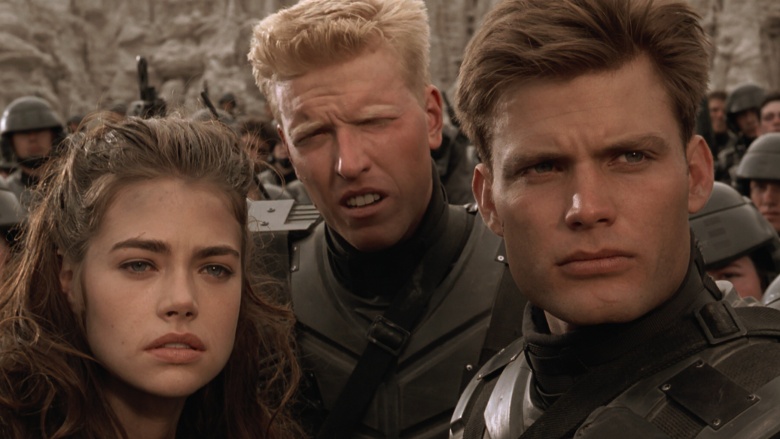 You just can't keep a good bug down.
According to The Hollywood Reporter, Columbia Pictures is working on a reboot of Starship Troopers, the 1997 sci-fi flick that made co-ed showers seem both practical and fun.
Paul Verhoeven directed the original, which starred Casper Van Dien, Denise Richards, Neil Patrick Harris, Jake Busey, and Dina Meyer. But THR reports that "no personnel" will be returning for the reboot. Mark Swift and Damian Shannon, the writing duo behind the upcoming Baywatch movie, will pen the script.
The original film is based on a novel by Robert A. Heinlein, and it follows the life of a soldier named Johnny Rico (Van Dien), who ascends the ranks of a futuristic military that's fighting a war against massive alien bugs.
Although the film wasn't a huge success, it has a lot more postmodern satire than your average action flick. The movie became a cult favorite on video, and it spawned three direct-to-DVD movies.
The new film won't be a remake. Instead, the writers will revisit Heinlein's novel for a fresh take on the story. While we wait to hear more, take a look at one big plot hole in the original.