The Sneaky Star Wars Franchise Staple You Totally Missed In The Mandalorian Chapter 16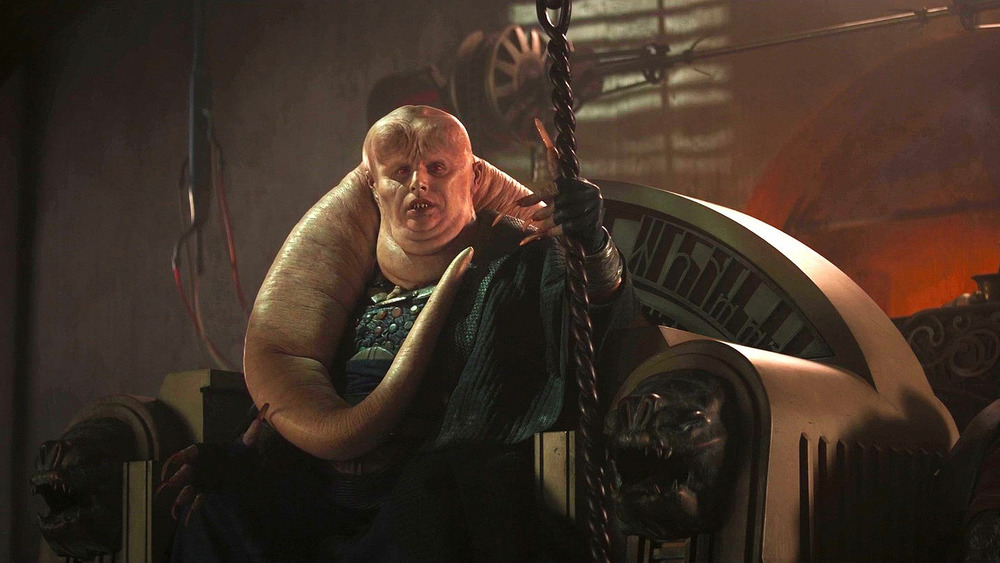 Disney/Lucasfilm
Major spoilers for the season 2 finale of The Mandalorian to follow.
The Mandalorian's second season was an absolute feast for Star Wars fans. The galaxy far, far away is, if nothing else, a world defined by attention to detail. Every background character has a name and an action figure, which means that there's always a chance that an obscure character can return — and The Mandalorian absolutely excels at this in a way that no other Star Wars property ever has before.
Bo-Katan Kryze (Katee Sackhoff), Boba Fett (Temura Morrison), Ahsoka Tano (Rosario Dawson), and now Luke Skywalker (Mark Hamill) have all made their triumphant returns during The Mandalorian season 2. Even stuff like Dark Troopers and the Darksaber, which originate in Star Wars games and animated series respectively, all got more attention than they ever have before thanks to The Mandalorian.
But after the credits rolled on the eighth and final episode of The Mandalorian's second season, one more surprise Star Wars character made his surprise return. As Fennec Shand (Ming-Na Wen) and Boba Fett descended the steps of what was once Jabba's palace, they were greeted by another fellow who eagle-eyed fans will remember from Return of the Jedi — Bib Fortuna. It turns out, Fortuna has a much larger backstory than a lot of fans may realize.
Why Bib Fortuna is a bigger deal than you think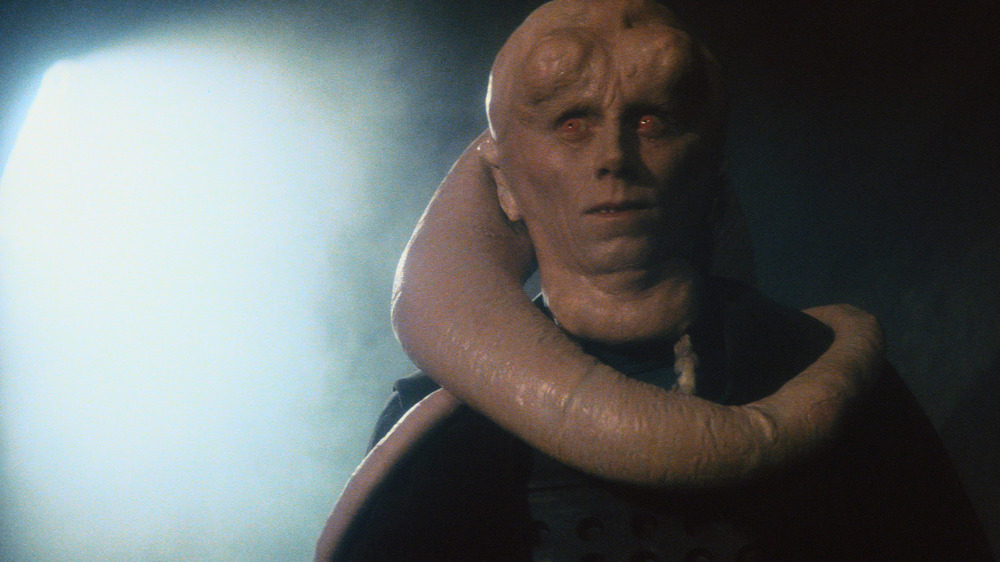 Disney/20th Century
If you've watched the original Star Wars trilogy, then you at least recognize Bib Fortuna. For those struggling to place the face, he appears at the beginning of Return of the Jedi when C-3PO and R2-D2 arrive at Jabba the Hutt's palace. Shortly after, Luke rolls in and uses his Jedi mind tricks to get Fortuna to allow him an audience with mighty Jabba.
For such a seemingly goofy character, Bib Fortuna is actually an extremely bad guy. Like Han Solo (Harrison Ford), he used to be a smuggler, but while working for Jabba, he also wound up being a slave trader. Bib Fortuna is a Twi'lek, and the Twi'lek dancing girls you see in Jabba's palace are there because he sold out his own people. After Jabba was defeated by Luke and company, Bib Fortuna escaped and eventually took over Jabba's palace for himself.
What's also interesting is who plays Fortuna in those final moments of The Mandalorian's second season: Matthew Wood. While Wood didn't originate the role, he did voice the character beginning in 1999's Star Wars: Episode I – The Phantom Menace. In addition, Wood is the voice of General Grievous as well as a ton of droids, troopers, and aliens across the Star Wars Universe — he's even voiced Kylo Ren!
Not only is Wood a staple of the galaxy far, far away as an actor, but he's also served as a sound editor on every Star Wars feature film since Phantom Menace (including revised editions of the original trilogy), as well as many of the side stories, animated series, and yes, The Mandalorian. So while Bib Fortuna is probably dead for real this time, Matthew Wood's involvement in Star Wars is likely to keep going for a long, long time.