Locke & Key Fans Finally Get The News They've Been Waiting For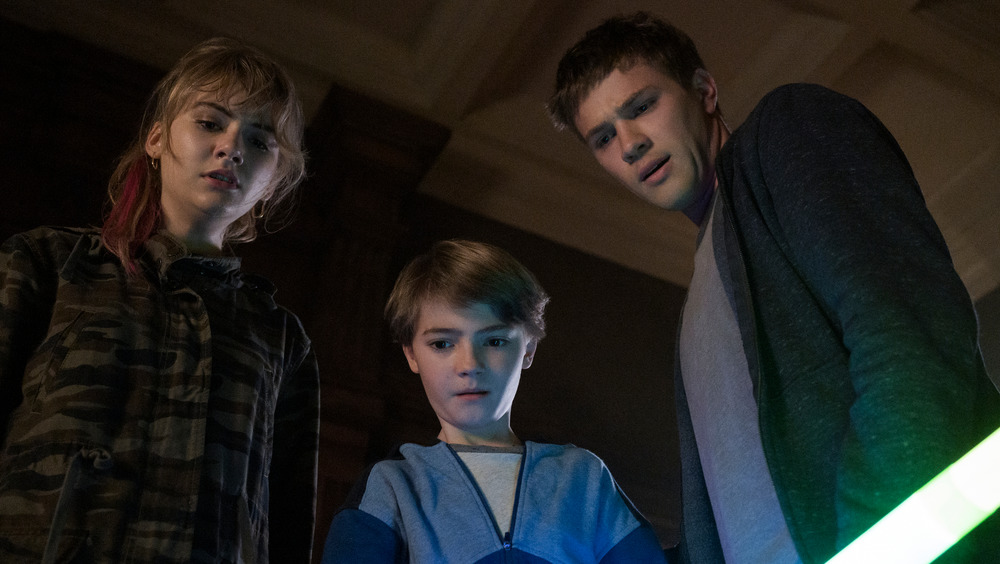 Netflix
Rest assured, fans of Netflix's horror-thriller Locke & Key — the door's not closing on your favorite house any time soon.
The only thing better as a TV fan than knowing that there's more to come from one of your favorite shows is finding out you're getting more before you've even had a chance to finish what you had. Locke & Key's second season finishes production sometime this week, according to Deadline, but Netflix announced plans on December 18 to carry right on with production of the third. 
It's especially welcome news considering the somewhat troubled start the series had. A Locke & Key pilot was made by Fox way back in 2010 but wasn't picked up for series. A film trilogy was announced in 2014 but never materialized. Production on this latest version actually began at Hulu in 2017, but that pilot didn't get picked up either, until Netflix finally stepped in and ordered the series in 2018. Whatever doors are opened up at the end of season 2, which is expected to air sometime in 2021, Locke & Key's protagonists and the foes they're battling will have the chance to walk through them.
More signs Netflix is pleased with Locke & Key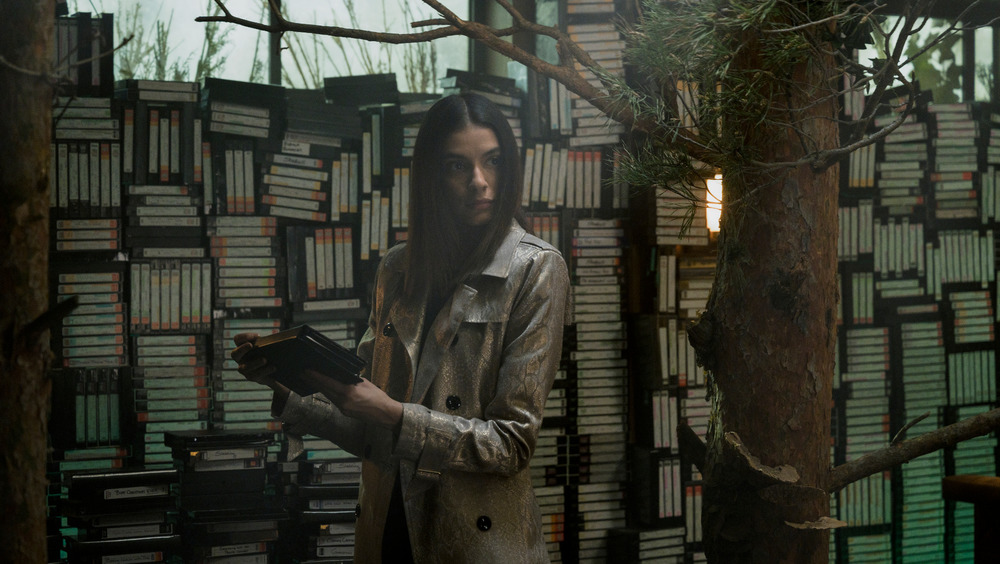 Netflix
Locke & Key is based on an IDW comic series by writer Joe Hill and illustrator Gabriel Rodriguez. The series follows the adventures of Nina Locke (Darby Stanchfield) and her three children — Tyler (Conner Jessup), Kinsey (Emilia Jones), and Bode (Jackson Robert Scott) — as they uncover the mysteries, the magic, and the ancient evils of Matheson, Massachusetts' Keyhouse, where the family's murdered patriarch, Rendell, grew up.
What's more, there's another indication (aside from the early renewal) that Netflix is pleased with the show's direction. In addition to the news of its renewal, the streaming service also signed co-showrunner Meredith Averill to an overall deal for further television series or other projects. Averill had previously worked as the co-showrunner on Netflix's The Haunting of Hill House, and as a producer on Jane the Virgin and Pure Genius. Averill's partners for Locke & Key include Carlton Cuse and Aron Eli Coleite. 
We can't even begin to guess what projects Averill might have up her sleeve for the future, but at least audiences can be sure her work on Locke & Key isn't done yet.