The Classic Swords And Spells Adventure That's Killing It On Hulu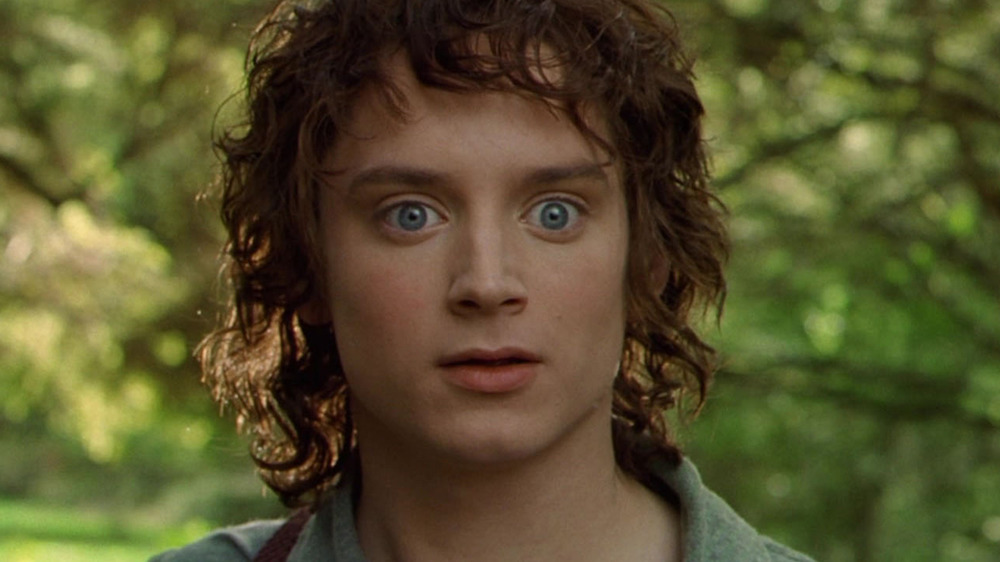 New Line Cinema
With the popularity of series like The Witcher currently booming, and interest in the classic roleplaying game Dungeons & Dragons still going strong, it's no wonder that fans are returning to one of the most iconic fantasy films of all time. The classic Lord of the Rings film trilogy is available for streaming on Hulu, and 17 years after its final installment premiered in theaters, people are still tuning in to spend their free hours in Middle-earth.
The Lord of the Rings trilogy adapts J.R.R. Tolkien's legendary novels of the same name. These movies tell the story of the hobbits Frodo, Sam, Merry, and Pippin, who leave their humble home to destroy the One Ring. A powerful tool created by the Dark Lord Sauron, it can only be destroyed by the fires of Mount Doom, the volcano where it was originally forged. This seemingly simple mission becomes increasingly fraught with war and corruption, ultimately becoming the sprawling and beloved nine hour film trilogy we know today.
It's been 17 years, but the Lord of the Rings movies are still relevant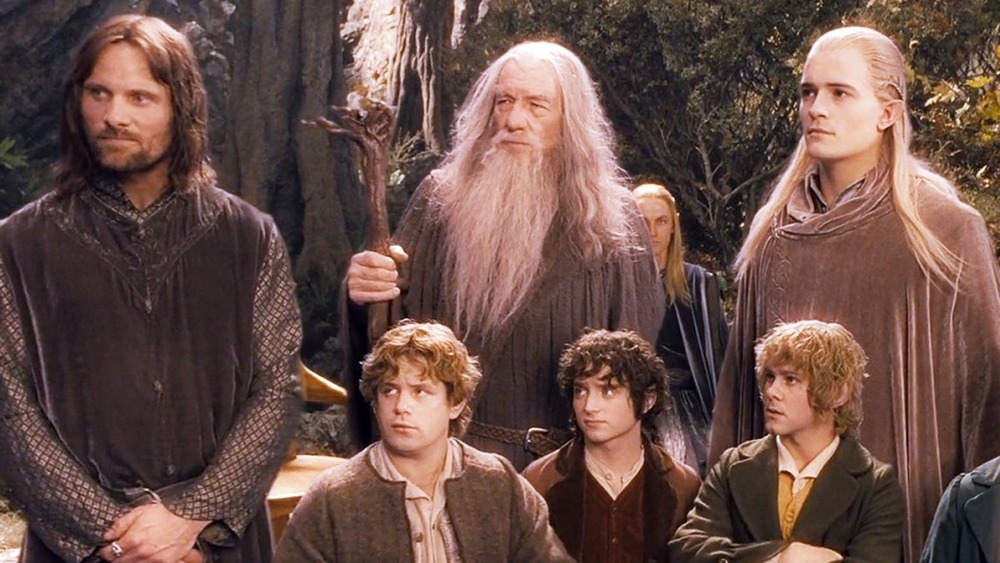 New Line Cinema
The Lord of the Rings movies were a massive cultural phenomenon. The third movie in the trilogy, Return of the King, was nominated for 11 Academy Awards and won every single one of them, including Best Picture. The films still influence countless fantasy films, series, and video games today. In fact, the movies' cast reunited over Zoom earlier this year to raise money for No Kid Hungry in the midst of the COVID-19 pandemic. To no one's surprise, the public eagerly tuned in to see them gathered together once more.
The trilogy's relevance is going to be sticking around for a while, as Amazon is busy making their own Lord of the Rings series. The multi-season production will act as a prequel to the movies, set even earlier than The Hobbit. However, several characters from the original trilogy are rumored to make appearances.
Unfortunately, the three Lord of the Rings films on Hulu are the theatrical editions, and not the extended editions that were released on DVD. As such, they are missing some key scenes and an extra two hours of storytelling. But still, it's nice to know you can sit back and enjoy the company of Frodo, Aragorn, Gandalf, and the rest of the Fellowship whenever the inspiration strikes.