The Ozark Character That Over 20% Of People Want Netflix To Kill Off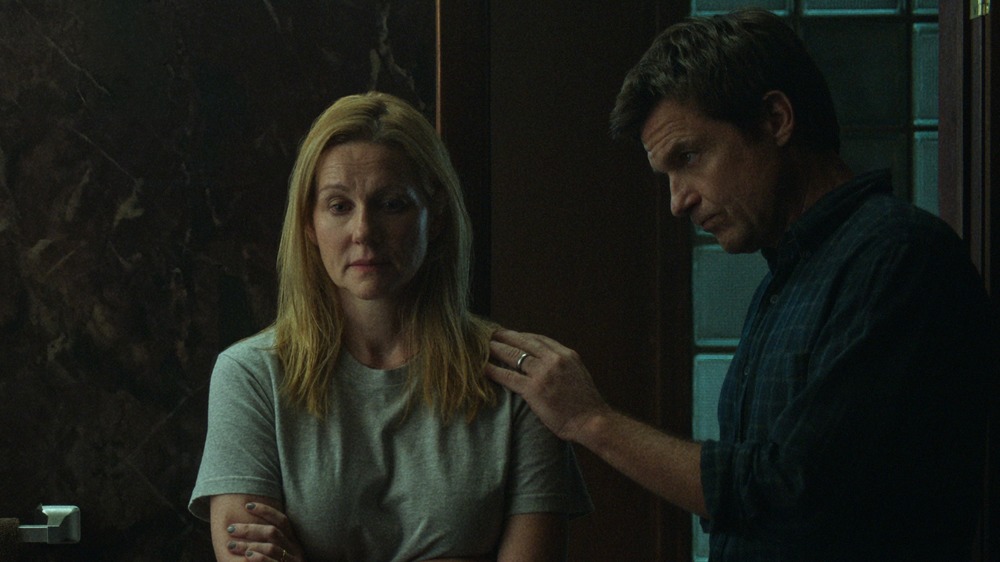 Netflix
Although it has proven to be a popular series among Netflix viewers, it's not super controversial to say that most of the characters on Ozark aren't exactly very likeable. Yes, Marty and Wendy Byrde (Jason Bateman and Laura Linney) may be the protagonists of the series, and we're totally rooting for them, but they've both engaged in enough morally repulsive behavior to make them the villains if they were on a show with just about anybody else. And even though we all love to hear Ruth Langmore's (Julia Garner) creative insults, they don't exactly inspire warm feelings.
The prickliness of the characters is kind of important to Ozark. It is, after all, a show about criminals sabotaging and killing one another to get ahead. It's also a show that doesn't hesitate to blow a main character's head off when you expect it the least. With the series heading into its fourth and final season, there's no doubt that we'll most likely see a few more of the miscreants we've come to know over the course of the series meet their grisly end. Here at Looper, we wanted to know exactly which character fans think the series could stand to lose before the final end credits roll.
We conducted a survey to ask which Ozark character people would like to see Netflix kill off. Over 650 people responded, and we did end up with a clear winner.
Ozark fans are ready to say goodbye to Darlene Snell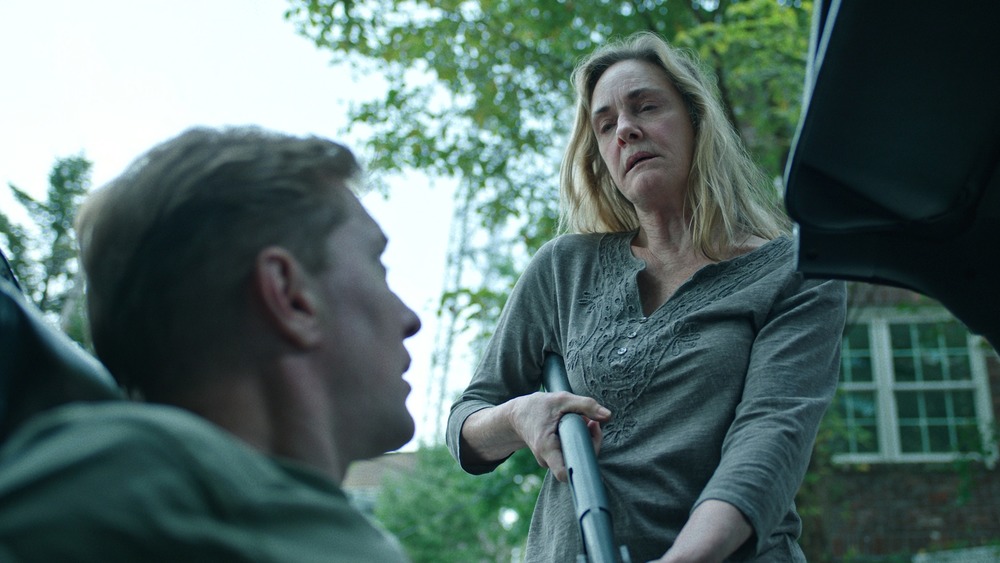 Netflix
For our survey, we stuck to characters who are central to the series, and who we've been with since the beginning. It may surprise some to learn that Marty and Wendy came in at the bottom of the survey with 6.99% and 9.42% of the vote, respectively. Their children, Charlotte and Jonah (Sofia Hublitz and Skylar Gaertner), also escaped the dubious honor by scoring 11.4% and 10.79%. Similarly, both Ruth Langmore and her cousin, Wyatt (Charlie Tahan), snuck by with 14.59% and 10.49%.
That leaves us with the undisputed "winner" — none other than the ferocious and unpredictable heroin magnate Darlene Snell (Lisa Emery), who received 20.06% of votes.
While it wouldn't be too hard to make the case for why any of the characters included in the survey should be the next to go to the big riverboat casino in the sky, it's not exactly shocking to find out that the majority of respondents are looking to put Darlene in their rearview mirror. Even if you're a fan of her, um, unusual personality, you have to admit: She's a lot. Between murdering her own husband and killing a pregnant woman and then keeping the baby to raise as her own, it's hard to blame people for preferring to keep around the comparatively stable Byrdes and Langmores.
To find out whether or not Netflix agrees, you'll have to wait until Ozark season 4 premieres on Netflix.